Tarte Tatin Recipe With Figs and Honey
Try Angela Casley's fig tarte tatin recipe with light, buttery pastry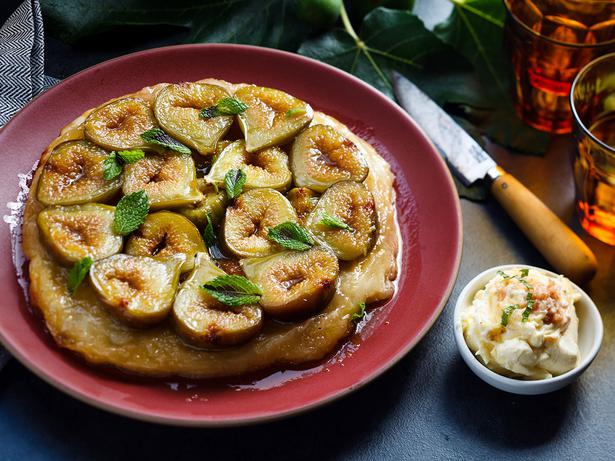 Thursday March 10, 2016
TARTE TATIN RECIPE WITH FIGS AND HONEY
Serves 6
• 80g butter
• 80ml runny honey
• Zest and juice of ½ lemon
• 12 figs, halved
• 400g puff pastry
• Whipped cream to serve
1. Preheat an oven to 220C.
2. In a heavy-based pan, approximately 23cm diameter, melt the butter and honey with the lemon.
3. Place the figs cut side down on to the butter mixture, fitting them in snugly. Depending on your pan and size of figs you may only need 10.
4. On a lightly floured board roll the pastry to fit over the figs. A little overhang is fine, just tuck it in.
5. Place the tart into the oven for 25 minutes or until the pastry has risen and is crisp. Remove from the oven and tip carefully on to a flat serving dish.
6. Serve warm with lightly whipped cream.
Share this:
More Food & Drink / Recipes