Tash McGill's Whisky Cocktail Recipes
Try these two tasty whisky cocktails by local expert Tash McGill, aka The Whisky Girl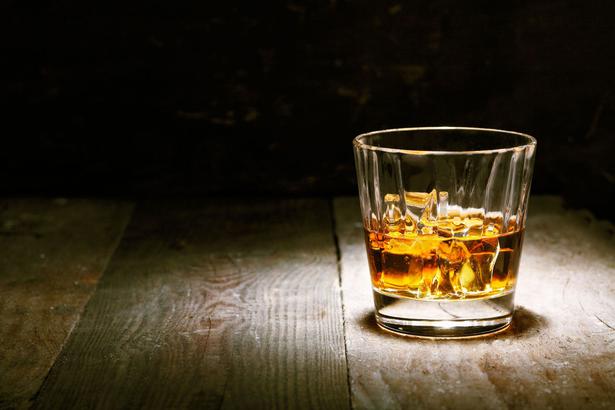 Wednesday May 31, 2017
Ahead of this year's Ardbeg Day, on Saturday June 3 at The Jefferson, local whisky expert Tash McGill, aka The Whisky Girl, shares two of her favourite whisky cocktail recipes.
SMOKE N SWEET ARDBEG COCKTAIL RECIPE
(Available at The Jefferson for two weeks after Ardbeg Day)
45ml Ardbeg 10YO
20ml lemon juice
20ml fresh raspberries
Crushed ice
Julep cup
Mint fresh garnish
Method
Combine all ingredients into a glass including ice and stir. Strain contents into a glass full of crushed ice and garnish with fresh mint and raspberries.
READ: The Best Way to Sample a Dram of Whisky
ROB ROY WHISKY COCKTAIL RECIPE
A Manhattan may be one of the greatest cocktails I've ever met. Made with scotch whisky, the Manhattan becomes the Rob Roy. The recipe is hard to mess up because it is delightfully simple, but you mustn't forget the bitters. It is worth noting, you need the complexity you get from a big smoky, peaty Islay malt like Ardbeg to balance the sweetness of the vermouth and the bitters.
60ml Ardbeg 10YO
30ml sweet vermouth
2 dashes Angostura bitters
Garnish: lemon or orange twist
Method
Combine ingredients in a mixing glass and fill with ice. Stir well for about 20 seconds, then strain into a chilled cocktail glass. Twist a piece of lemon or orange peel over the drink and use as garnish.
• Ardbeg Day (R18) is at The Jefferson, 7 Fort Lane, Auckland Central, from 7.30pm. Free. Guests will enjoy a exclusive virtual reality tasting, games and paired canapes.
Share this:
More Food & Drink / Wine & Drink