Taste Of Auckland Turns 10 & Moves To Auckland's Waterfront
In celebration of a decade, the food and drink extravaganza is promising its biggest harbour-side celebration yet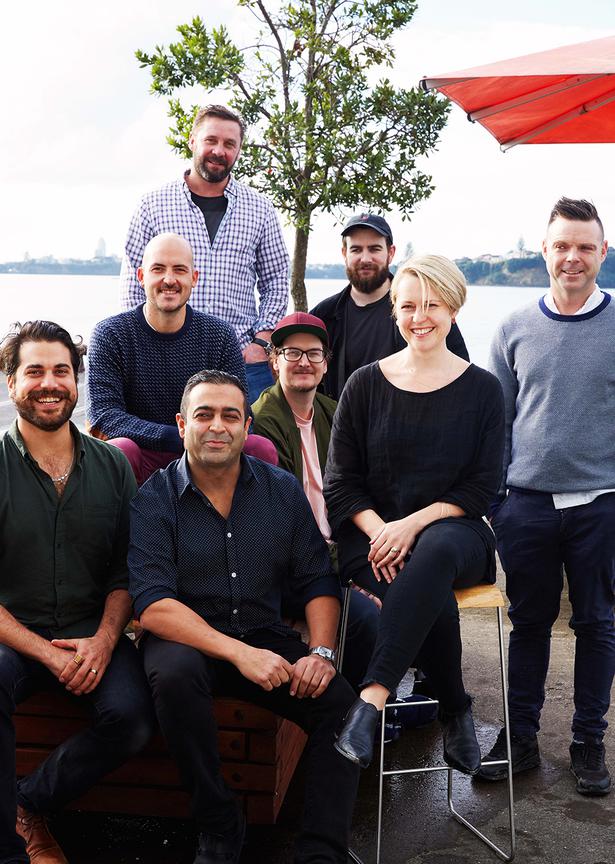 Wednesday July 25, 2018
It's been 10 years since its inception, but Taste of Auckland is just getting started.
The food and drink extravaganza is promising its biggest celebration yet this November — and is moving to, you guessed it, Auckland's waterfront.
Over four days and nights, the entire Queens Wharf (including the Cloud and Shed 10) will be taken over by restaurants, bars, artisanal markets, chef demonstrations and wharf-side entertainment.
READ: Highlights from Taste of Auckland 2017 
"It's a way for people to come down and enjoy the best bits of Auckland on the waterfront," says festival director Rob Elliott.
"We're excited by the accessibility of the venue and putting on a harbourside festival the city rightfully deserves."
An impressive line-up of chefs (pictured) is already confirmed, and exclusive dining events will reflect on the past decade of culinary achievements. All dish inspiration will be fittingly taken from the new seaside digs with a theme of sustainable seafood.
Overall, this year's Taste will showcase the excitement of today's culinary scene. "Chefs and producers are more daring and expressive than ever before," says Rob. "It's a complete explosion of talent and creativity."
READ: Meet The Passionate Personalities Behind Auckland's Best Artisanal Offerings
The director has been involved with the festival from the start and says every year brings something different. "It's been amazing watching chefs and producers grow in their careers."
That includes the likes of Simon Gault becoming a household name, Nick Honeyman at the helm of eight different restaurants, and home cooks such as Nadia Lim creating a food bag empire.
A more thrilling memory dates to 2012, when hospitality veteran Tony Astle decided to serve offal at the last minute. "Luckily he disguised them as spring rolls and everybody thought they were delicious. But it was quite nerve-racking from the organiser's point of view. We always have people like that to keep us on our toes.
READ: Sid Sahrawat's Culinary Discoveries in Europe
"You get to the end every year and can't ever imagine doing another. But then you see all those happy people enjoying such a rich, flavourful experience. You go 'all right, one more hey'." 
• Taste of Auckland presented by Electrolux will run from November 1-4. Earlybird tickets go on sale July 26, GA from $25 and VIP from $89. Visit Tasteofauckland.co.nz
Share this: