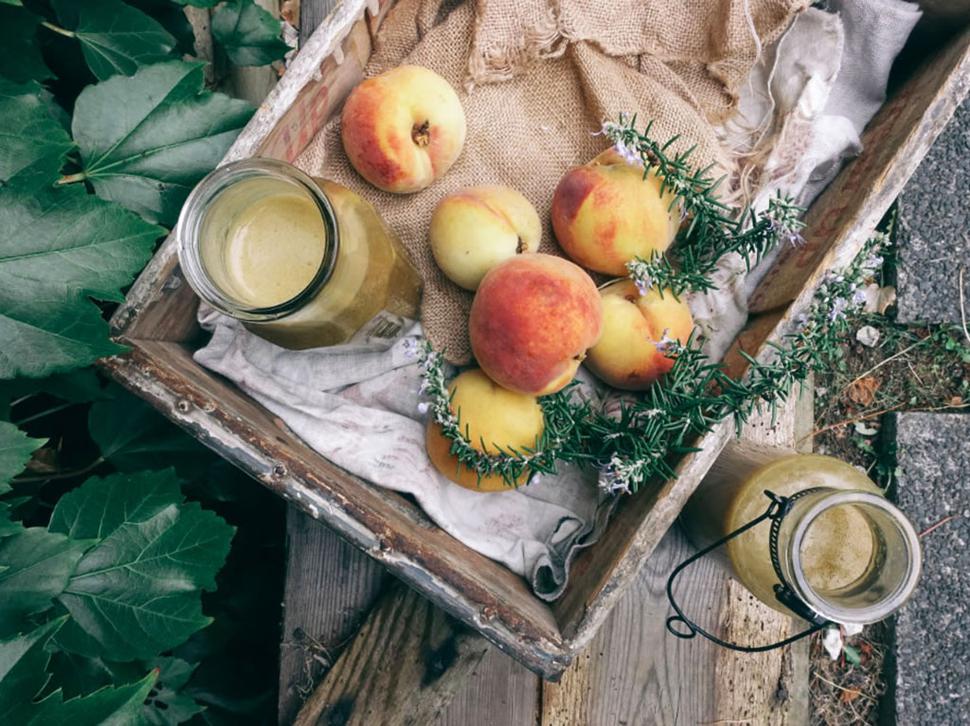 Life-Changing Condiments
Magically transform an everyday meal with these irresistible sauces, dressings and dips
Monday Jan. 29, 2018
Peach, Mint & Rosemary Vinegar 
Here is a stunning recipe for using up an abundance of plump, juicy and sweet summer peaches. This home-made vinegar is easy to make and tastes wonderful tossed through a leafy green salad with feta, and surprisingly delicious drizzled over vanilla icecream or thick natural yoghurt. Infuse the vinegar with a hint of mint and rosemary for a delicate aromatic touch; basil also pairs nicely.

The Ultimate Satay Sauce
Satay sauce is delicious served with chicken, as a dip or used as a salad dressing.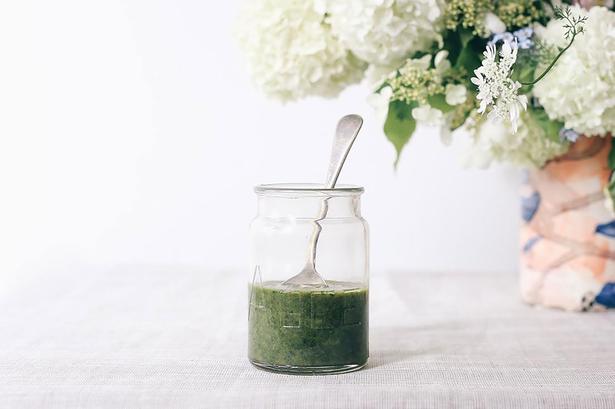 Eleanor Ozich's Go-To Green Salsa
A flavourful and zingy salsa that beautifully complements your meals, or equally shines on its own. 
Miso Dressing 
The miso tamarind dressing with a good dose of ginger is scrummy. Drizzle it over some char-grilled vegetables, but it is equally as good poured over some barbecued chicken, or try brushing it over fish before baking it in the oven.

Basic Tomato Pasta Sauce 
A basic tomato pasta sauce is perfect for many occasions. Here, it makes a quick dinner with your favourite pasta and parmesan, or you could use it as the base of a vegetarian lasagne. Or perhaps dollop on a grilled chicken breast. This sauce is great to bag up and put into the freezer, ready for any occasion.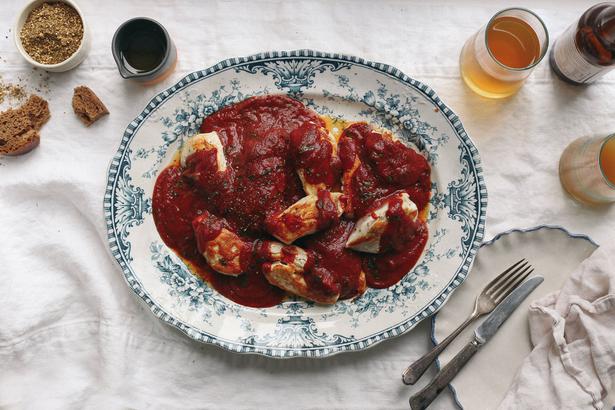 Eleanor Ozich's Buttery Balsamic & Basil Sauce 
Good quality passata or chopped tomatoes are simmered on the stovetop with a splash of balsamic vinegar and extra virgin olive oil for richness. Serve with grilled chicken, fish, chickpeas or your favourite pasta.
Caper Herb Dressing
Use this caper herb dressing to add depth and flavour to plain roasted vegetables. In this recipe, it transforms boring old cauliflower, into something quite irresistible. 
Herbed Cream Fraiche
Herbed cream fraiche brings a snap of acidity and a touch of richness to a potato salad.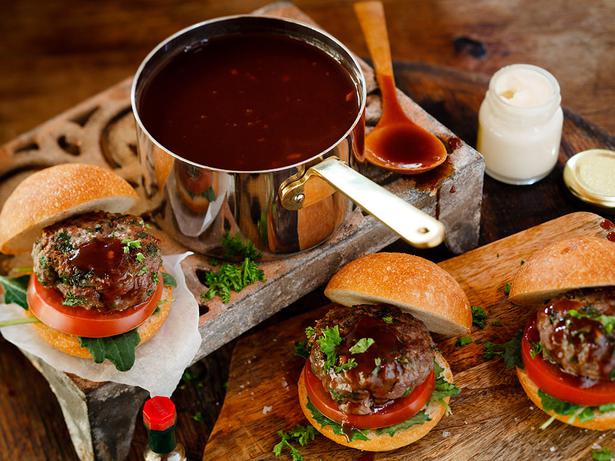 Make your own juicy BBQ sauce to amp up the flavour to any meat dish. Picture / Babiche Martens

Homemade BBQ Sauce
What could be better than homemade BBQ sauce? Make a batch to store in jars in the fridge to add wow factor to burgers, meat dishes and salads. 

Green Goddess Dressing 
A tangy sesame, ginger and lime dressing that works great with nutty buckwheat noodles or green salads.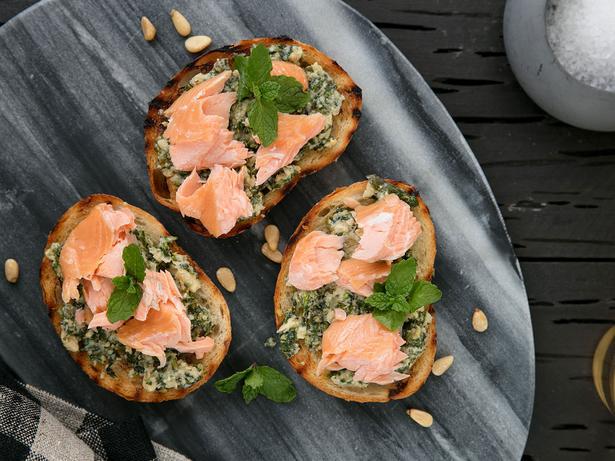 Fresh and fragrant, this pesto is delicious on bruschetta topped with salmon. Picture / Babiche Martens

Mint Pesto
Fresh, fragrant and versatile serve it alongside lamb, stir through boiled potatoes, add a dollop to a salad or on bruschetta with salmon.

Parsley & Almond Pesto
Enjoy with grissini, roast vegetables or on the side of a salad. This pesto also works well to jazz up a piece of salmon. 

Tomato Kasundi
This is the best tomato chutney. It comes from India and is full of lots of wonderful Indian spices, which give it a fiery heat. Though very simple to make, it is super-versatile and matches beautifully with many dishes.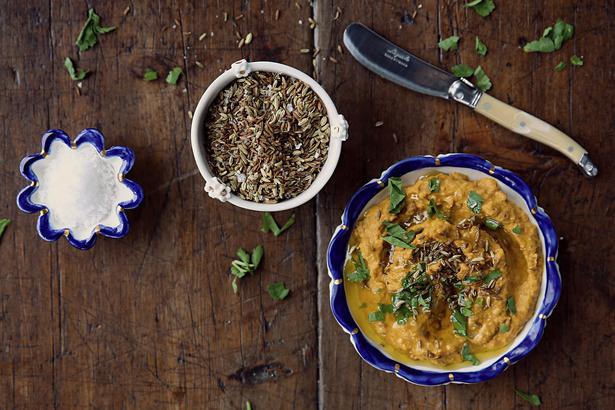 This lentil and pumpkin hummus would be delicious dolloped on the side of a salad . Picture / Eleanor Ozich

Lentil & Pumpkin Hummus
Lemon, cumin and turmeric give warmth to this rustic dip. It goes without saying that a little toasted bread or crackers are necessary for dipping

 Aubergine & Yoghurt Dip
This Middle Eastern-inspired dip is quite substantial and delicious with warm Lebanese or pita bread or on the side of a salad.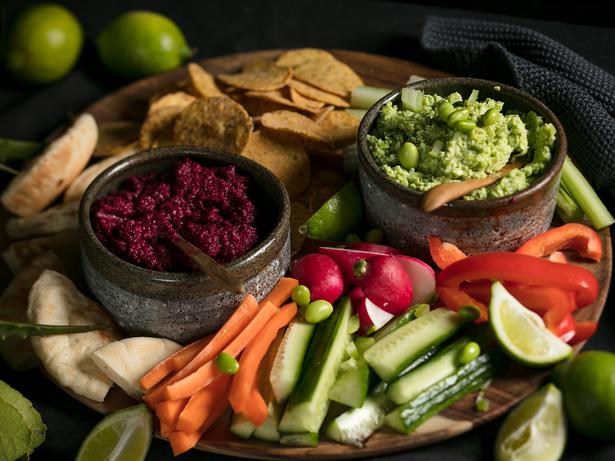 Enjoy a twist to the classic hummus by using roasted beetroot for a sweet and earthy taste. Picture / Babiche Martens

Beetroot Hummus
Enjoy a twist on classic hummus by using roasted beetroot for a sweet and earthy taste. This pairs well salads and falafels. 

Edamame Dip 
This is a quick dip that's perfect to snack on or with gluten-free corn chips and a selection of vegetables or dolloped on a salad. Also delicious smeared under a poached egg. 

Butter Bean Hummus
This creamy butter bean hummus is perfect for dolloping onto the side of a salad or in a pita pocket for flavour, texture and protein.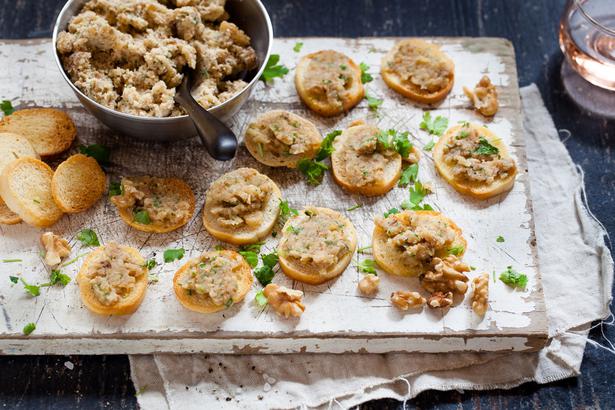 Walnut & Garlic Spread
This walnut and garlic spread recipe is great to make and have in the fridge to add a little nutty garlicky goodness to a simple meal. 
Lemon Zest & Garlic Aioli
A decadent aioli can jazz up any boring salad greens. In this lemon and garlic recipe, it has been drizzled over roasted lettuce. 
Red Pepper Sauce
Basil is red pepper's best friend. The two together, especially when paired with a little olive oil and garlic, is the absolute essence of the Mediterranean. In this summery dish, the deep sweetness of the roasted pepper sauce is exceptional drizzled over delicate roasted salmon. Serve warm with a green salad and crusty sourdough bread.
Lemony Paprika Vinaigrette
This vinaigrette is perfect for any grain-based salads or over salad greens. In this recipe, it's drizzled over a sorghum salad with sheep's feta and grilled mushrooms. 
Share this:
More Food & Drink / Recipes