Teriyaki Chicken Kebabs Recipe
Try Angela Casley's tasty teriyaki chicken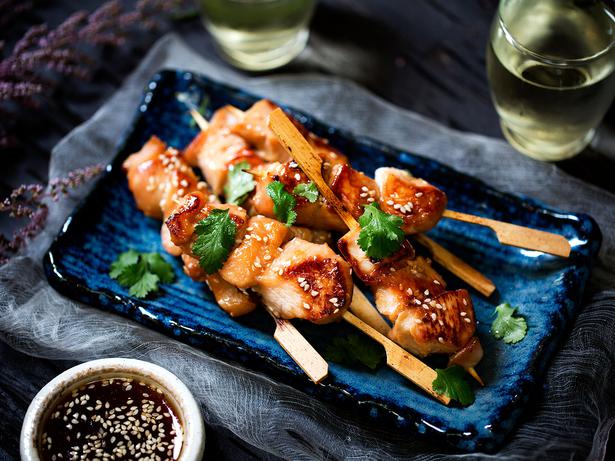 Wednesday Aug. 13, 2014
TERIYAKI CHIKEN KEBABS
Makes 20
• ½ cup mirin
• ¼ cup soy sauce
• 2 Tbsp lemon juice
• 2 Tbsp brown sugar
• 2 crushed garlic cloves
• 1 Tbsp grated ginger
• 1 tsp sesame oil
• 1 Tbsp sesame seeds
• 800g chicken breast, cut into small cubes
• 20 small skewers, soaked in cold water for 20 minutes
• 1 Tbsp oil
• ¼ cup coriander leaves
1. Heat oven to 180C.
2. In a large bowl combine mirin, soy sauce, lemon juice, brown sugar, garlic, ginger, sesame oil and seeds. Stir well to combine.Reserve half of the marinade to use as dipping sauce.
3. To the remainder of the marinade add chicken, stirring well to mix. Cover and leave to marinate in the fridge for at least 30 minutes.
4. Thread 3 pieces of chicken on to each skewer.
5. Place oil in a frying pan and heat to medium heat. Remove kebabs from marinade. Sear in batches, quickly browning on both sides. Place on to a baking dish and finish in the oven for 10 minutes.
6. Serve with reserved marinade and coriander leaves.
Share this:
More Food & Drink / Recipes