The best street eats
Auckland Restaurant Month's Street Eats event celebrates the global trend for eating on the go.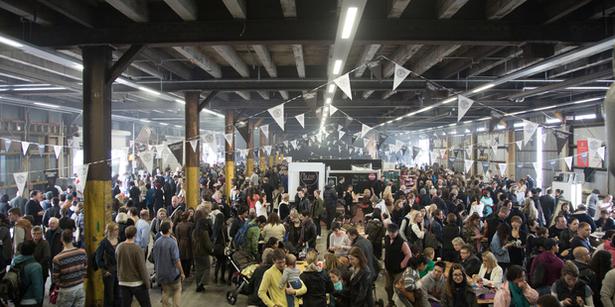 Thursday Aug. 21, 2014
Oscar Wilde said: "Moderation is a fatal thing. Nothing succeeds like excess."
Successful excess, if we're going to reduce the great writer's riff down to a buzzword, perfectly encapsulates the world's present obsession over mobile eating and street food. This weekend, Auckland Restaurant Month's Street Eats gives us a chance to see what the fuss is all about. After all, every major metropolis worth its public transport system is overflowing with mobile vendors and stall owners.
The burgeoning industry presents fresh business ventures, social media opportunities and experimental categories for food that would have otherwise never seen the light of day. It's also show business, with all the pretty truck decals, stall signage and kooky concepts, and a chance for us punters to introduce ourselves to new tastes and smells, or sample the cuisines of countries we've never travelled to.
And the trend is still enjoying serious momentum, despite originally gaining attention back when the global economy got itself in a jam. There's a continued clamour for food served on-the-go.
We can't help but queue for it, and we're wiser for it, too. We, the collective eaters and drinkers, know all too well that truly exceptional fare needn't be the soul reserve of the restaurant.
Events such as Brooklyn's popular weekly food festival Smorgasburg are testament to this. Packed with eating opportunities, it has been pitched as the "Woodstock of Eating" by New York Times writer Oliver Strand, an overwhelming playground where you can eat whatever and whenever, drifting from fried anchovy sandwiches to freshly opened oysters, chorizo buns and Dutch waffle cookies that ooze hot caramel and cinnamon.
In an Auckland that is now well and truly fascinated by food, street eating and mobile food entities are commonplace. We don't mind scoffing our food standing up. Nor sitting on a kerb, so long as the food's good. Silo Park's Night Markets buzz with mobile vendors, and the only curse is having eyes bigger than your stomach. We scurry into the suburbs, attending farmers' markets and carpark gatherings; ordering burritos that look like they need a workbench to eat them from, or propping bags between feet just so we can give a Korean pancake two-handed attention.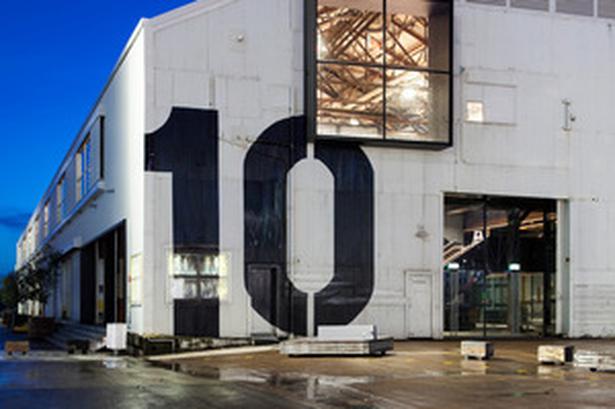 And then there are the chefs, who are usually stationed in restaurant kitchens. The allure of preparing fast, delicious food, where ordering to go is the only order on offer, is hard to ignore. Last year's Street Eats festival was the perfect example of such behaviour and this year's edition is proving to be as popular, when Auckland's inner-city chefs serve up street food for one day only at Shed 10, Queens Wharf.

The cuisines are varied, from Creole to Indian, Vietnamese, Israeli, French and Malaysian. And some of the city's most frequented eateries will be there, including Besos Latinos, Ima Cuisine, Bellota, Le Garde-Manger, Merchants of Venice, Mexico, The Food Truck, Monsoon Poon, Orleans and The Grill by Sean Connolly. The Grill had better be dishing out those duck-fat chips.
Some vendors will stick to a specific food item, while others will cover entire cuisines. Yael Shochat's inner-city eatery, Ima Cuisine, will bring together an array of delicacies from the streets of Tel Aviv, including made-from-scratch falafel balls, classic street drinks such as freshly squeezed orange and carrot juice, and the famous knafeh. In Lebanon, Syria, Jordan, Israel, Egypt, Greece and Turkey, every good homemaker produces knafeh, the impossibly rich, creamy, sweet and cheesy dessert complete with crunchy pastry topping.
You can spend a few minutes here, snatch up a few things, and go. Or you can mingle for hours, letting all the meals of the day morph into one. Interspersed in the live music you'll hear euphoric exclamations such as, "Those Italian doughnuts are incredible" and "How delicious was that taco?" You may just suffer from decision fatigue. And not everything will be exceptional. But just go, eat, and hopefully you'll conquer.
• Street Eats takes place on Saturday at Shed 10, Queens Wharf, City, from 10.30am-8pm. Free entry.
5 FUN WAYS TO CELEBRATE RESTAURANT MONTH
• Eat your way around 100+ central city restaurants, each featuring special menus for the month.
• Let your tastebuds collide with Australian chef Luke Mangan joining chef Murray Wiblin at A Taste of Salt, Ebisu, August 27.
• Indulge Indian-style at iVillage's Bollywood Night on August 30. $60 for four courses, music, bhangra (dance) and that special Bollywood glamour.
• Be in to win a $10,000 Southeast Asia Food Journey for two when you dine at a participating restaurant.
• Get inspired at a free screening of El Bulli: Cooking in Progress. August 31 at the Auckland Art Gallery.
See heartofthecity.co.nz/restaurant-month for details.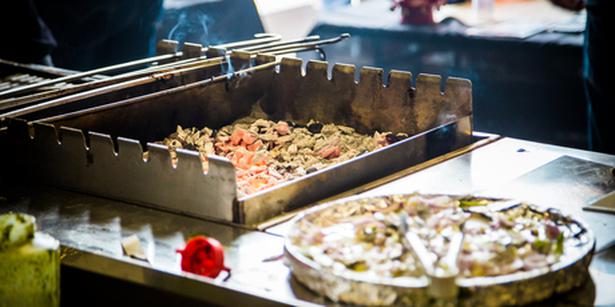 MOST MEMORABLE STREET FOOD EXPERIENCE
Yael Shochat, chef and owner of Ima Cuisine:
"The falafel at a place called Queens of Falafel in Tel Aviv. Two women who have always been inspiring to me set up the eatery, they make everything from scratch. Eating their falafel encouraged me to create my own version. It was that good."
Peter Gordon, chef at The Sugar Club and Bellota:
"I've had thousands of tasty dishes, and many 'firsts', from sweet squid in Malaysia to Balinese pigs' blood rice, but the one street food I always return to are the balik ekmek (grilled fish breads) from the rocking boats on the Golden Horn in Istanbul. At 5 Turkish lira these are a bargain. Crusty white bread (more like half a baguette) stuffed with white onions, lettuce and fillets of fish fried on a huge steel griddle, topped with lemon juice. I liked rounding off the snack with either a cold Efes beer or a sour beetroot juice."
Sam Campbell, chef at Orleans:
"Last year I embarked on a culinary tour of America. I chanced upon this food truck called Heirloom LA Food. It preaches the 'farm to plate' concept in true Sunshine State style, is of quality and, best of all, all their food can easily be eaten on the go. Their lasagna cupcake definitely deserves your attention."
Share this:
More Food & Drink / The Latest