The best wine that draws on the past
Winemakers' eyes are on historic elements to enhance the flavours and textures of new creations. Jo Burzynska explains.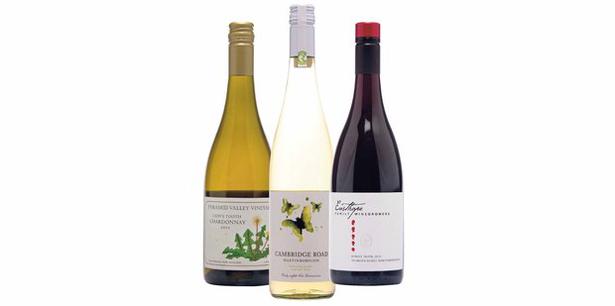 Thursday Aug. 14, 2014
Concrete eggs, spherical steel vats and terracotta jars - there's a retro-futuristic feel to this collection of containers, which are now being used by a handful of local winemakers to ferment or mature their wines. While they nod to the past, these could be the shape of things to come for adventurous vignerons looking to create new tastes and textures in their wines.
What a winemaker chooses to make their wine in has a huge impact on the character of the finished product. Stainless steel tanks are now widely used, their airtight, inert nature preserving a wine's intrinsic fruit flavours and aromatics while adding none of their own.
Barrels are also popular, which, by contrast, let in small quantities of oxygen beneficial to certain styles of wine, while adding an oaky stamp of varying proportions to flavours.
At Pyramid Valley, Mike Weersing has been fermenting some of his chardonnay in giare - large clay vessels similar to the classic amphorae used by the ancient Greeks and Romans. He's initially imported these from Italy, but hopes they can be used as a template for New Zealand versions made from our own clays.
"I don't use any new oak and even when old, the barrel will have a flavour overlay on the wine," Weersing explains of his decision. "Clay is much more natural, which I like. We're not trying to express a forest in France, but a vineyard in Canterbury.
"The barrel gives more barrel-fermented character, girth, fruit and freshness, while the wines from the clay have more umami character and complex aromatics."
Weersing attributes these differences not only to the giare's material, but its shape and the way this causes the wine's flavour-and-texture-giving yeast lees to interact with the wine.
Another winegrower attracted by alternatively shaped vessels is Cambridge Road's Lance Redgwell. He's exploring the potential of spherical and ovoid forms, referencing the ideas of early 19th-century Austrian hydrodynamicist, Viktor Schauberger and his advice to "comprehend and copy nature".
Redgwell had a spherical steel tank made specially for him in New Zealand and is now the owner of New Zealand's first ceramic egg. This is a fermentation vessel based on a shape found in nature crafted from another material that won't impart any flavour to mask the purity he's striving for in his wines.
"This shape creates convection currents turning in on themselves so you get a more even intermixing between wine and lees which, at its simplest, will be different from wine made in barrel or tank and bring a layer of complexity," he explains. "It seems fringe, but the physics have been recognised for over a century."
More egg-shaped vessels are now nesting at Rod Easthope Wines, this time made from concrete. It's a material historically used for the big square tanks that were largely replaced by steel. Easthope notes its ability to mature wines without altering the inherent nature of the fruit.
He had his first taste of wines from concrete eggs in South America and was so impressed he imported two 1800-litre concrete eggs of his own from the US.
"Not only does the porosity of the concrete allow the wines to mature via very slow oxygen ingress, but the thickness of the concrete means that the wine fluctuates less in temperature," says Easthope, who likens their effect on the wine to the ideal conditions of a cool underground cellar and also appreciates the ovoid form's influence on the wine's lees contact.
"Some very good 2014 vintage Hawkes Bay syrah is now maturing in the eggs," he says. "The early signs look like I may be giving up more oak barrel space to concrete in future vintages."
These alternatives might not herald the end of the ubiquitous stainless steel and oak cylinders of modern winemaking. However, with their potential to add character to the country's wines, we may well be seeing more variety in the vessels used by our winemakers in the future.

THREE TO TRY
Cambridge Road Papillon Martinborough 2013 $25
This eclectic blend of gruner veltliner, riesling and a touch of sauvignon blanc and pinot gris spent some time in Cambridge Road's spherical steel tank. It's a fresh and perfumed wine redolent of jasmine with fleshy peach and zesty citrus fruit. 
Available from cambridgeroad.co.nz.
Pyramid Valley Lion's Tooth Canterbury Chardonnay 2012 $120
Part of this chardonnay from Pyramid Valley's home vineyards was fermented and matured in giare. This may well have helped in creating the beautiful balance and purity of this wine with its white peach fruit and rich toasty, creamy, nutty and savoury undercurrent that's cut by a dynamic line of citrus and briny minerality. Available from pyramidvalley.co.nz.
Easthope Family Winegrowers Te Muna Road Martinborough Pinot Noir 2013 $65
While Rod Easthope's first egg release will be a syrah, this pinot was matured in more conventional barrels. Its supple cherry fruit is infused with notes of florals, herbs and spice supported by a fresh and minerally line of acid and fine tannins. Available from easthope.co.nz.
Share this:
More Food & Drink / Wine & Drink