The Caker's New Wholesome Cookbook
Jordan Rondel has released her second cookbook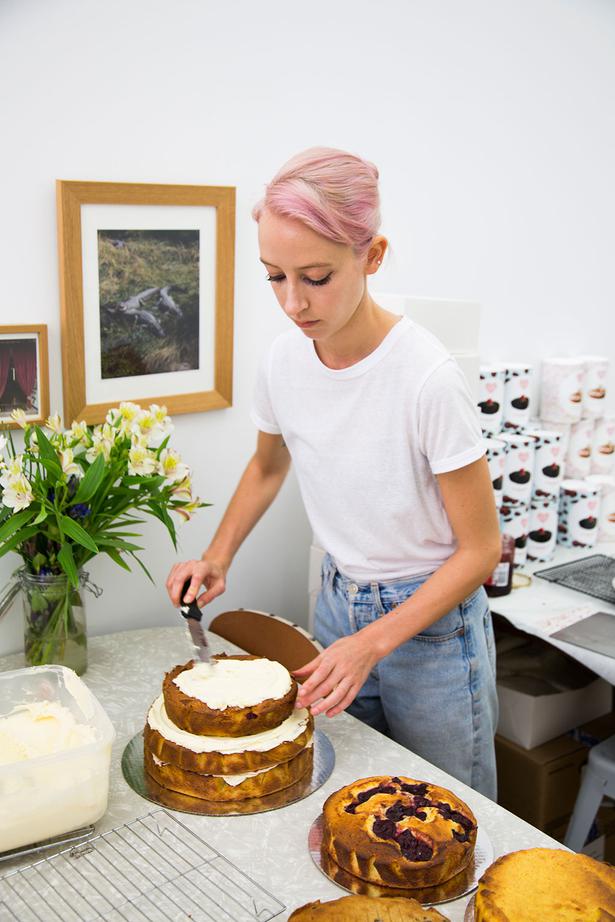 Wednesday Sept. 9, 2015
Jordan Rondel, also known as The Caker, has an ethos for baking that revolves around ingredients that are as unrefined and natural as possible.
"It matters less about how it looks and more about how it tastes," Jordan says. Our whole thing is 'wholesome is beautiful, natural is delicious'."
It just so happens that her cakes look like edible dreams.
This week, Jordan releases her second cookbook, following on from her 2013 debut. This time she has broken her 76 new recipes down into seasons, each packed with seasonal fruit — from a spring trifle with rhubarb, kiwifruit and honey, to parsnip and carrot cake with crumble topping for winter.
With the first book, Jordan says, she was still finding her feet as a baker.
"There was a red velvet cake in that first book I would never dream of making now, and I certainly don't like to follow trends anymore."
We like that the recipes in her new book push boundaries: one cake has basil baked into it — which happened by chance as Jordan had an enormous basil plant growing at home.
"I was like, what can I do with this? I was honestly surprised. I thought when it was baked it would go all brown and lose its colour, but it doesn't, and the flavour really infuses into the cake."
Try The Caker's vegan coconut, strawberry and basil cake.

• The Caker: Wholesome Cakes, Cookies & Desserts by Jordan Rondel. Published by Beatnik Publishing, $49.99. Available from tomorrow from beatnikshop.com.
Share this: