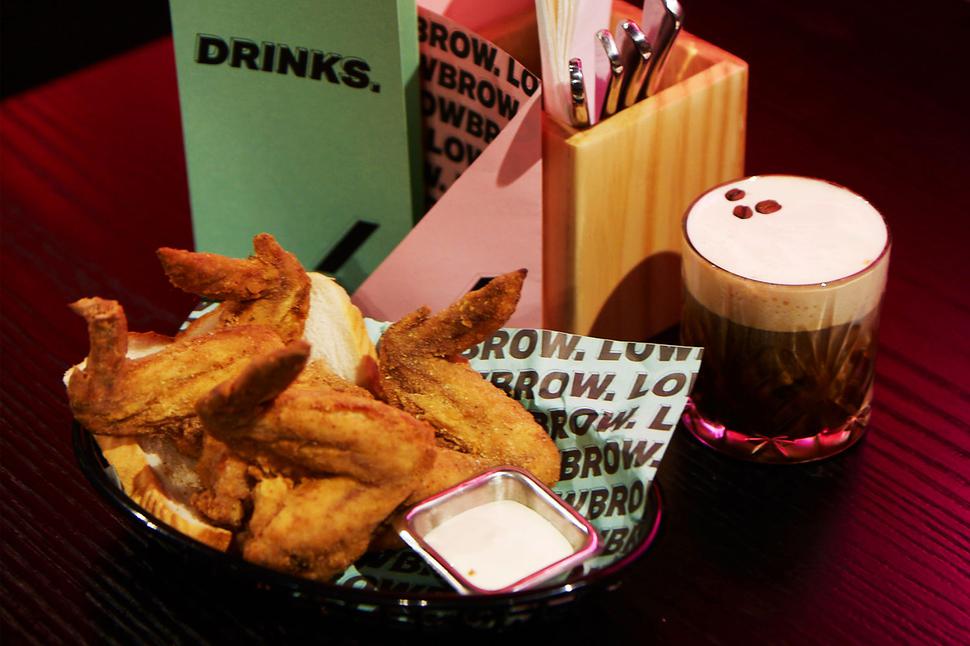 The Culprit Team Open Short-Order Joint Lowbrow In Queen's Rise
Queen St gets an enticing new dining hall, filled with favourites and newcomers
Wednesday June 20, 2018
Things are looking up for inner-city dwellers on the hunt for a decent lunch (or breakfast, or dinner) with the opening of Lowbrow and a host of other eateries in Queen's Rise.
Brought to you by the geniuses behind Culprit, co-owners Kyle Street and Jordan Macdonald say Lowbrow is the perfect place to put all the ideas that didn't fit the more refined, modern yum-cha menu of Culprit, such as fried dishes and street food.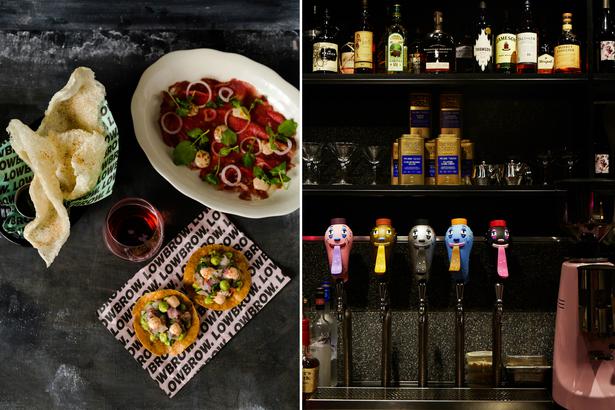 The new restaurant in the new food hall Queen's Rise is complemented by 11 stylish new eateries, including the Turkish-inspired Ottoman Mezze Lounge, healthful Poke Bar and casual dining restaurant Grace.
Lowbrow is open from 7am to 11pm and the design takes inspiration from the underground 1970s art movement of the same name, with fun details such as tap handles by famous illustrator Gary Baseman, neon lights and huge, bright paintings commissioned from local graffiti artist Haser.
"We want to be there to help create a central hub in the city," Kyle says.
READ: Where to Find Auckland's Best Toasties and Sandwiches
"Associating downtown Auckland with high-quality food options is a really good thing. We've travelled to Texas and Louisiana and eaten fried food and burgers all around America together, but we're doing it our way."
This means there are healthy as well as "naughty" options.
Their window is open first thing in the morning for coffee, pastries and hot sandwiches, and table service starts later with fried chicken wings, smoked brisket buns and fried clam tacos.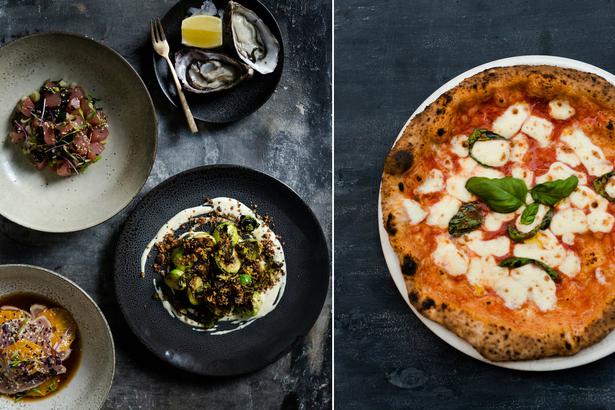 Slightly lighter options include ceviche served with guacamole and tortilla chips, grilled Caesar salad, and whole flounder.
Dessert is all about classic soft serve sundaes (one in "waffle cone" flavour), or try the fried sponge cake with rainbow sprinkles, raspberry and cream.
There's Sawmill, Garage Project and Brothers Beer on tap and a wine list that's 100 per cent natural, served in smaller pours to create an accessible price point.
"A lot of work goes into it, so it's a higher value product because it's not mechanised at all, there are people bottling by hand and labelling it by hand," he explains.
READ: Where To Find Auckland's Best Bar Food
Kyle and Jordan aren't worried about the competitive element of the space, believing it's a healthy environment to be part of.
"It's such a diverse offering from all the restaurants that no one's stepping on each other's toes," Jordan says. "It's designed that way."
Kyle adds: "People can use the space daily and have a different experience every day, so people in the central city don't have to travel out."
WHO ELSE IS IN QUEEN'S RISE?
Other new openings inside the space include Ottoman Mezze Lounge — a new offering from restaurateur Alex Isik, who owns several eateries across Auckland, including Deco Eatery, Bodrum Kitchen and Devon on the Wharf.
Ottoman will serve plates of food inspired by Turkey and "Ottoman kitchens of the past" in a beautifully designed space that feels luxurious yet comfortable enough to linger in.
Wendy Sutherland and Alisdair Gribben are opening both Grace Dining, a casual restaurant which showcases the best local produce, and poultry-focussed Dolly Bird. 
Dante's Pizza will be whipping up their authentic Italian delights from a brand new wood-fired oven, while Poke Bar will let you build your own wholesome bowl of fresh fish and vegetables.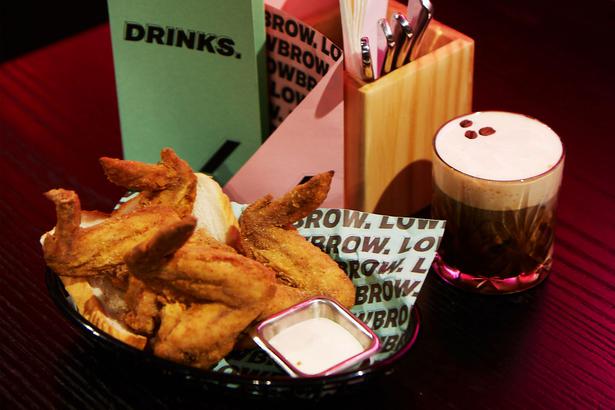 At Tokyo Loco the owners of Renkon will prepare donburi before your eyes, and Panda's head chef Fei Han will create Chinese favourites like dumplings, dim sum and noodles.
Wholesome options are Nourish Pod, as well as Jar Story, which has soup, juice and salads on the menu.
• Open Thursday June 21 at 125 Queen St, City. Visit Queensrise.co.nz
Share this: