The Dish: This week's food news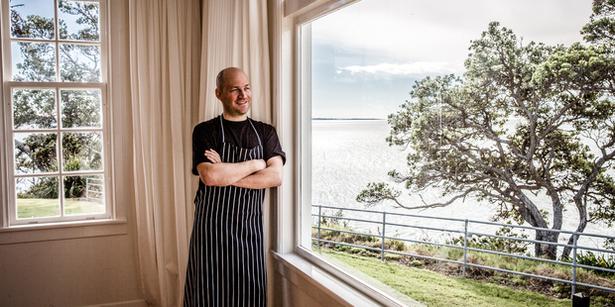 Thursday Aug. 7, 2014
SCHMID SMOKES
Charcuterie chef Jeremy Schmid (above) is a busy man. After selling his successful Dominion Rd bistro Two Fifteen, Schmid opened The Officers' Mess, a wedding venue perched on the clifftops of the North Shore's Narrowneck Beach, which is open for brunch on Sundays, and now Thursday night dining.
He's also just released his second cook book Smoked ($45, New Holland), an ode to the perfect confluence of wood and fire that is smoking. An insight into how to flavour, cure and prepare meat, seafood, fruit, vegetables and even dairy products, Schmid guides the wannabe smoker through the differences between cold and hot smoking, educates on equipment and wood choices, and includes a selection of delicious recipes to try with your new found skills. Genius.

THE ART OF CAKE promises to be quite the spectacle, as local cake bakers go frosting-to-sponge for the title of Auckland's best cake artist, with the launch event taking place at 6pm tonight, at Shore City, Takapuna, and the cakes on display until August 28. May the best-dressed cake win.
BACK STREET FIND
The Superfood Bread (below left) from new Hillsborough cafe, The Little Oven Foodstore, is well worth driving for. Packed with goodies like almonds, sunflower, sesame and chia seeds, psyllium, and coconut oil, one slice, even plain, makes a delicious lunch. Add tomatoes, avocado and seasoning and it's heavenly. $14.50, 98 Frederick St, Hillsborough. Ph (09) 631 7178.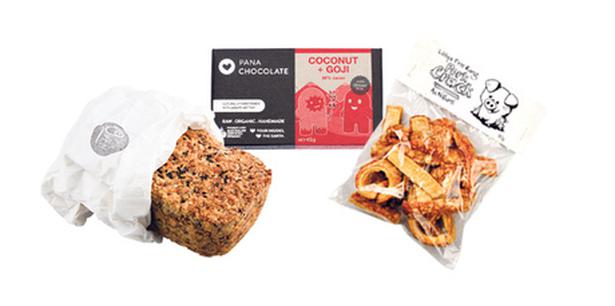 PUT IT ON THE LIST
Libby's Free Range Pork Crack (above right) is the perfect Paleo snack. $14-$18 from libbysporkcrack.com. Read creator Libby's story here.

FAIR TRADE FANCIES TO TRY ...
1. Love your insides with Pana Chocolate (above centre), a raw, organic and fairly traded alternative to the usual naughty treats.
2. Heilala Vanilla's new virgin coconut oil, which is made using fresh coconuts, not dried copra, and grown using sustainable agricultural methods.
3. Devonport Chocolates' new Fair Trade Hot Drinking Chocolate, in classic, dark and spiced chocolate varieties.
Share this:
More Food & Drink / The Latest