The Dish: What's new in food this week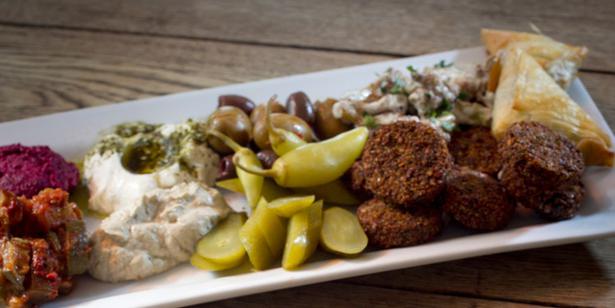 Wednesday Nov. 26, 2014
THE NEW DOWNTOWN DELI
Beloved Israeli restaurant Ima is preparing for the arrival of Ima Deli, an Eastern European and Mediterranean style-delicatessen picked to become inner Auckland's favourite pit stop.
There will be an all-day and night menu for those who wish to dine in; owner Yael Shochat will be smoking her own meats, home-made sausages will be strung up over the counter, and the pastries will fly out of the door, with freshly baked filo burakas, danishes and more. Due to open in the first week of November, two doors down from Ima Cuisine on Fort St.

RAISE A TOAST
New Zealand's impressive results at the International Wine & Spirit Competition have just been released, with Two Sisters' Single Vineyard Central Otago Riesling 2009 scooping two wins, and Lansdowne Estate Wairarapa Pinot Noir 2010 winning The Bouchard Finlayson Trophy for Pinot Noir.
Viva Wine Editor, Jo Burzynska will be co-hosting an event showcasing these and other award winning wines at Glengarry Victoria Park tomorrow. Tickets fromglengarrywines.co.nz/tastings or call 0800 733 505. 
Bonnie oat crackers. Photo / Supplied.
PUT IT ON THE LIST
Bonnie oat crackers, $7.50. The handmade La Cigale favourite is now available at Sabato, New World Victoria Park andbonniegoods.co.nz.

CIBO'S BIRTHDAY BASH
Cibo celebrates a 20th milestone this week. In true Parnell style, there will be a six-course degustation menu from October 16-17, special gifts for guests and courses matched with both wine and Champagne. Tickets $295. Ph (09) 303 9660.
Share this:
More Food & Drink / The Latest