The grape quiz
How much have you absorbed from the world of wine this year? Take Jo Burzynska's annual quiz to find out.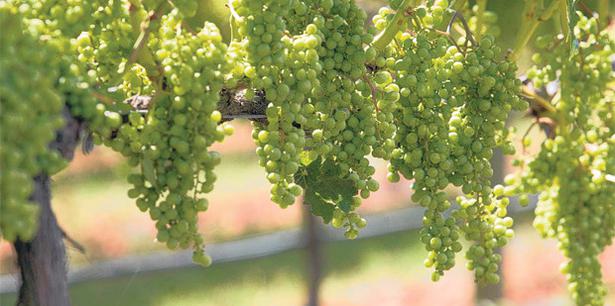 Wednesday Dec. 17, 2014
1. What vessel is not being used by winemakers in New Zealand for fermenting or ageing commercially produced wines?
a) A ceramic egg
b) An oak barrique
c) An acacia puncheon
d) A gum boot
2. Which country is the largest producer of sauvignon blanc?
a) France
b) South Africa
c) Chile
d) New Zealand
3. Which of these wine-label terms has a legal definition in New Zealand?
a) A stated grape variety, if it makes up at least 85 per cent of the wine
b) Reserve
c) Estate
d) Cuvee
4. Establishments across New Zealand celebrated International Sherry Week in June; which one of these is not a true Spanish sherry style?
a) Fino
b) Amontillado
c) Tawny
d) Oloroso
5. How much money has been invested in a joint project between the Ministry for Primary Industries and New Zealand Winegrowers to develop low-alcohol wines?
a) $1600
b) $16,000
c) $16.97 million
d) $1.6 billion
6. New Zealand's Two Sisters label won two major trophies at this year's International Wine & Spirit Competition with a wine made from which variety?
a) Albarino
b) Riesling
c) Pinot noir
d) Sauvignon blanc
7. A small but growing number of local winemakers are now making "orange" wines, but what are they?
a) A wine made from oranges
b) A wine tinted with orange colouring
c) A wine that's turned orange through oxidation
d) A wine made from white grapes fermented with their skins
8. Wine drinkers in Australia are lapping up our sauvignons, but how much of the country's wine sales do these account for? 
a) 75 per cent of all white wine sold
b) 75 per cent of all wines sold
c) One in every 10 bottles of sauvignon sold
d) Two in every three bottles of sauvignon sold
9. Which of the following was not a finding of a US study conducted by Dr Liz Thach MW into gender and wine preference?
a) Men and women all preferred cabernet sauvignon, merlot and chardonnay
b) Women favoured sweeter wines
c) Women identified wine-drinking as a more social pursuit
d) Men tended to spend more per bottle
10. You shouldn't be afraid to return a faulty bottle of wine, but which one of these characters is not necessarily the indication of a wine fault?
a) Musty odour
b) Aroma of nail polish
c) Boring, bland palate
d) Brown colour in a young white wine

HOW YOU SCORED:
8-10 correct - Bona fide buff
4-7 correct - Amateur
0-3 correct - Vignoramus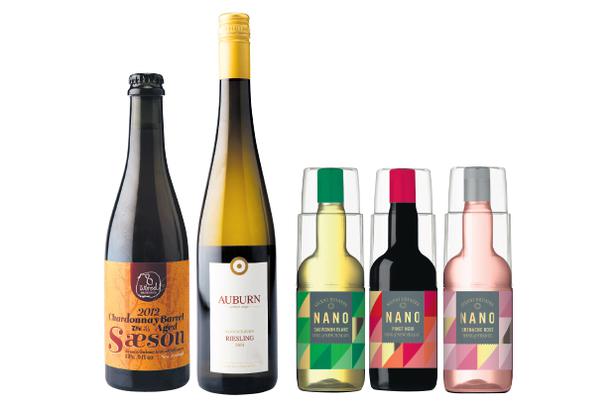 HOLIDAY WINES
8 Wired Chardonnay Barrel Aged Saeson 2012 $16
If you're a wine lover looking for a special beer for the summer break, 8 Wired's Saeson could be the ale for you. It was aged in an old chardonnay barrel containing brettanomyces yeasts, which are bad news for wine but give a fabulously funky edge to this fuller-bodied 7 per cent ale with its distinctly fruity character, notes of musky honey and vanilla, subtle hints of herb and hop and refreshingly sour finish. From Farro Fresh, Blanc, Brother's Beer, New World Victoria Park.
Auburn Bannockburn Central Otago Riesling 2014 $28
Low-alcohol riesling is the perfect choice for summer sipping and this fine example from Auburn possesses just 10 per cent alcohol. It combines power and delicacy in its palate of white peach and lemon over an intense undercurrent of mineral salts that builds to a wonderfully fresh finish. The bad news is that this is the last release from the riesling-only label after the relocation of its winemaker, Max Marriott, to the US. From auburnwines.com
Sileni Estates Nano range $5 for 187ml bottle
Sileni Estates has released a leak-proof and unbreakable single-serve all-in-one glass and bottle that's perfect for picnics or al-fresco occasions. The Hawkes Bay estate developed the 100 per cent recyclable multilayer plastic package in collaboration with French wine merchant Paul Sapin, which includes UV light absorbing materials and oxygen protection to safeguard wine quality and extend the shelf life of the wine beyond that of most other plastic bottles.
The range comes in three styles: a classic passion fruit-filled Marlborough sauvignon blanc and a light berry-fruited Hawke's Bay pinot noir from Sileni's Cellar Selection range, plus a fresh strawberry and melon-fruited rosé from France's Pays d'Oc. From good bottle stores and selected supermarkets.
Share this:
More Food & Drink / Wine & Drink