Feast Under The Stars At This Must-Attend Vineyard Dinner Event
Don't miss The Hunting Lodge's Meet the Makers evening this Friday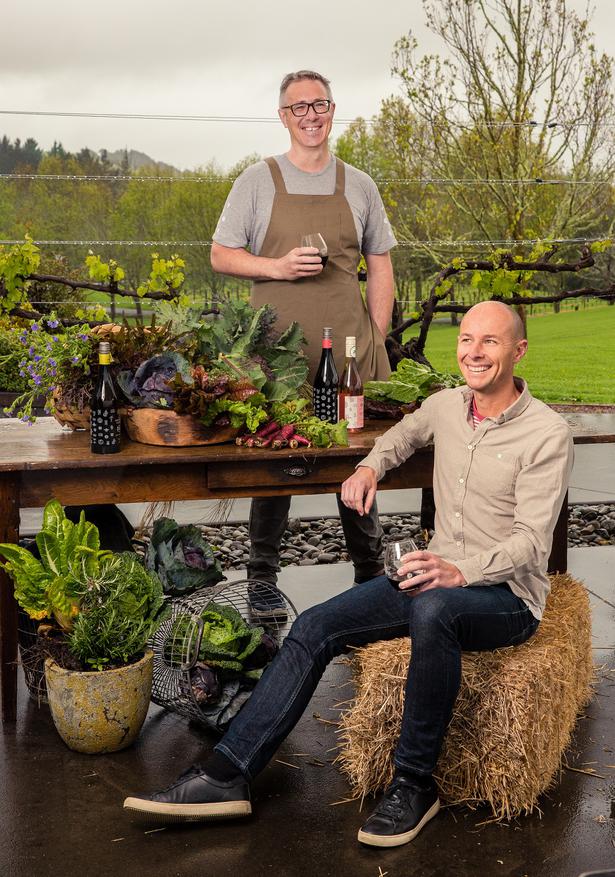 Monday Nov. 11, 2019
How about feasting under the stars in a vineyard this week?
It's a dreamy possibility with The Hunting Lodge's Meet the Makers evening, which brings together local produce, wine, and al-fresco dining in west Auckland. The winery's award-winning chef, Des Harris, is crafting a four-course menu including Kaipara lamb and oysters, Whangaripo Buffalo Co, Massimo's cheeses, Mincher Gardens, Rydenberry Blueberries and produce grown on site.
Food producers will dine alongside guests and share their stories so it's an opportunity to glean a few tricks for summer entertaining. Des is particlarly excited about the new season's spring lamb coming from Helensville, which he plans to roast whole over a firepit. Then there's freshly shucked oysters, garden vegetables with cheese, and blueberry tortes with buffalo yoghurt.
"We are keeping the menu unfussy and casual," he says. "Using local producers imparts a real freshness and goes hand in hand with our pasture to plate philosophy."
READ: A Unique Collaboration Creates Summer's Newest Pink Drink
Wine will be poured from The Hunting Lodge's seasonal range, which includes lagrein, an Italian red, and albarino, a white wine of Spanish origin, along with the winery's first low-sulphite orange wine, Project X, made by a "hands-off" process whereby sauvignon blanc is left to ferment on skins for 30 days. The result is a dry, savoury style with plenty of spice and character.
Winemaker Pete Turner says new and alternative wines have a place alongside the classics in their range. "The idea is that people can discover lesser-known varietals and styles like albarino and lagrein," he says. "Some will come and go — this way there will always be something different to discover. Our Project X range is more adventurous. This is about having some fun and pushing the boundaries."
If you're after a pink summer tipple, The Hunting Lodge's Delicate Rosé from the Expressions range won gold at the 2019 New World Wine Awards.
• Friday November 15, 6.30-10pm. The Hunting Lodge, 305/307 Waikoukou Valley Rd, Waimauku. $130pp (includes four courses plus drinks). Transport from Auckland CBD can be included for $20. Tickets at Thehuntinglodge.com
Share this:
More Food & Drink / The Latest