The new cupcake? Why doughnuts are trending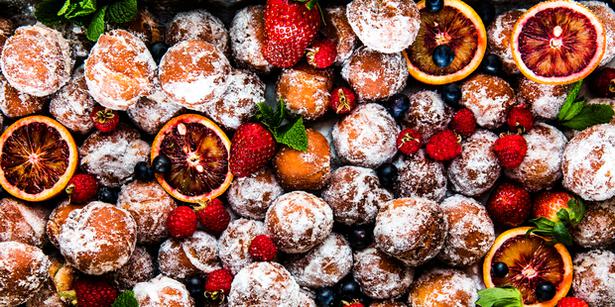 Friday Oct. 31, 2014
We've gone dough-eyed for doughnuts. From traditional glazed pastry halos to varieties dusted in sugar and injected with sweet filling, all are worthy contenders in the sweet treat realm. And it's no secret that they make for a popular Instagram subject either.
Check out All Day Donuts in Melbourne which has a cult following, with snaps of their wares receiving plenty of regram attention. There, five varieties of New York-style doughnut are pumped out daily, and owner Raph Rashid is peddling flavours such as lime brulee, rose creme and milkberry rubble.
On home turf, Bluebells Cakery is known for "doughnut dogs", while Ponsonby Rd's Late Night Diner makes feasting on deep-fried dough a meal in itself, with a new offering of doughnut of the week (pictured above) for wandering night owls in need of a sugar fix.
Share this:
More Food & Drink / The Latest