The Social Kitchen: Meet The Book Club Forged In Food & Friendship
Sharing their love of reading as well as their love of food, Viva assistant fashion editor Rosie Herdman's book club gets together over a meal in a newly refurbished Fisher & Paykel kitchen.
SPONSORED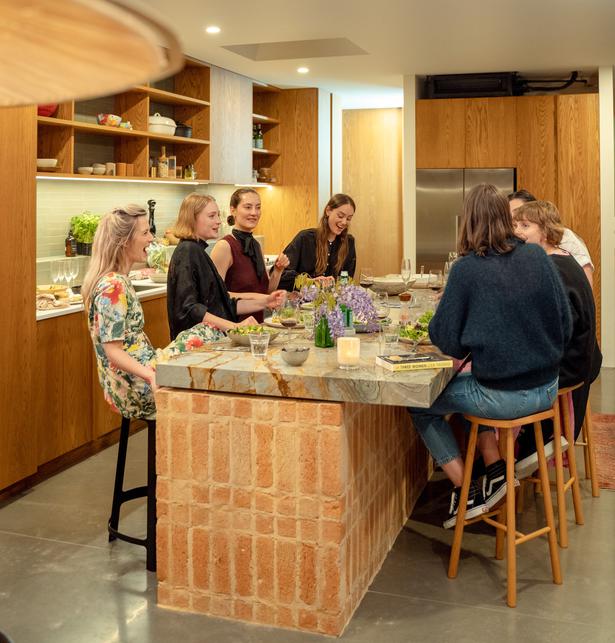 Tuesday Nov. 26, 2019
Modern life often leaves little room for taking the space to gather and engage in discussion with friends outside of the usual "so, what have you been up to?" For Viva assistant fashion editor Rosie Herdman and the group of women that form the book club she attends, this is one of the reasons why it's important to them to sustain their monthly meet-ups.
It's a chance to share ideas and opinions prompted by the reading matter, that aren't necessarily tied to the day-to-day minutiae of their lives in various fields of law, medicine, fashion and finance.
To see one another's point of view — it's always surprising that it can be so different to one's own even when everyone reads the same material, and to examine how that interpretation came to be. And, just as importantly, book club always takes place around a meal.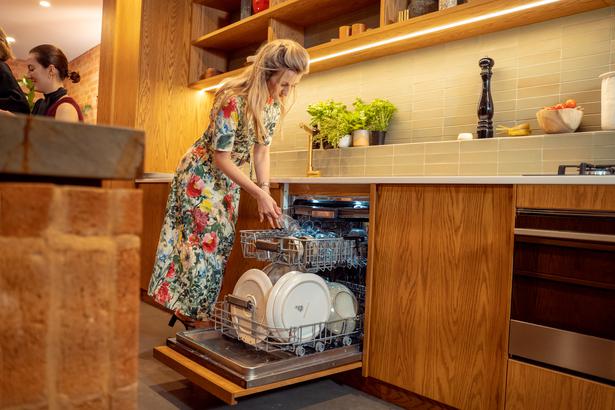 Sophie stacks dishes into the Fisher & Paykel integrated dishwasher: Photo / Mark Leedom

"We usually try to make dishes that correspond with the book we've read in some way," says Rosie as she mixes the ingredients for the crust that will form a spinach, ricotta and lemon tart.

When the group read Circe by Madeline Miller, a reimagining of the story of the sorceress Circe from Homer's The Odyssey, they all made Greek-inspired dishes to share; fashion brand manager Alexa Peacock made a particularly memorable baklava that she was asked to recreate for several meet-ups hence.

This time, guided by the clear and temperate evening weather, the group has decided on a selection of sharing platters, and the fresh spring tart Rosie is making is from a recipe by Viva recipe editor Angela Casley.

"Especially because we're all coming here after work or uni, it's good to make something like this that's super easy and great for sharing," says Rosie. "All I need to do is make a simple crust, sauté some ingredients on the stove and then pop the whole thing in the oven." They usually do a pretty vegetable-heavy spread, she says, to cater to the vegetarians of the group.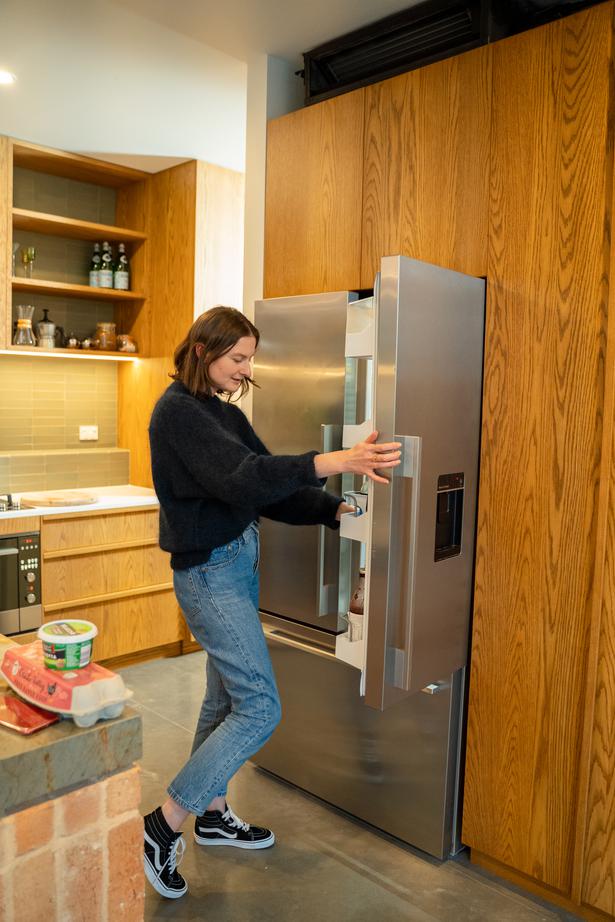 Alexa chooses wine from the Fisher & Paykel French Door Fridge: Photo / Mark Leedom

Gina Morrissey, a risk advisory manager, arrives straight off a plane from the airport and is greeted with a hug and a glass of sparkling wine. Rockmelon is sliced and arranged in a bowl; cheese, crackers, olives and various other snacks are arranged on platters and medical student Imogen Watt places a beautiful wisteria bouquet she brought from home in a vase. "I brought some fresh herbs from my garden too, in case we can use those!" she says.

The first part of the evening is always more informal, says Rosie. A chance to have a drink, catch up and collaboratively compile the meal they'll then share as they discuss the book. The book in question this time is Three Women by Lisa Taddeo, a non-fiction account of the lives and desires of three American women of various backgrounds. The feedback is mixed — everyone agrees that it was a compulsive read, and the prose was beautifully written.

"The way Lisa phrased certain things — there were so many passages that I wanted to write down that stuck with me," says lawyer Sophie Curlett. As the group discusses the book further, Rosie gets up to check on the tart, baking away in the oven. It comes out beautifully, with a crisp crust and well-cooked middle thanks to an even fan bake. Management consultant Annabel Heywood mixes together a fresh side salad and the group digs into their meal as the conversation meanders into other subjects prompted by the themes explored in Three Women — a digression they all love.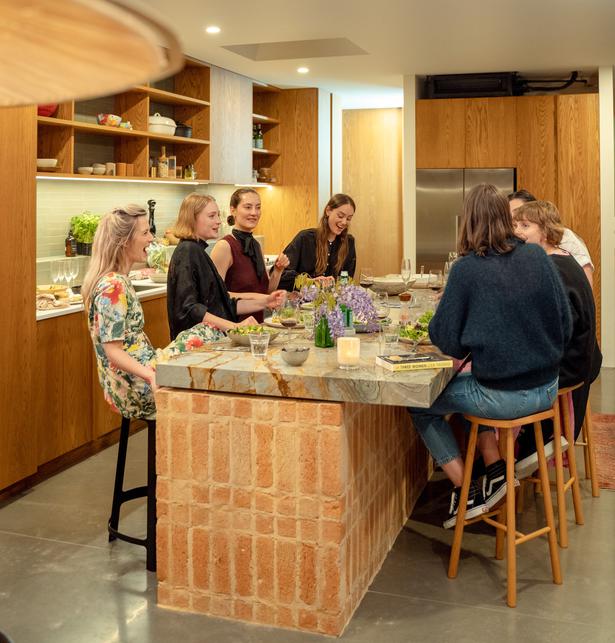 Photo / Mark Leedom

"I look forward to book club because I don't often have the time to catch up with you all at other times," says Alexa. "It's so nice being able to have an intellectual conversation about a book or an author, as well as discussing other topics that stem from it." Having committed to the time to meet up each month, she says, it's good to have the pressure to make space in her life to go offline and read, even if she's extremely busy.

"It feels like a beautiful and special occasion with really intelligent women," adds Imogen. "We have our casual catch-up, but also have a topic to discuss which always results in intelligent conversation that makes me think more deeply about the book we read and the issues and ideas that arose from that particular book. It's something to look forward to."

"Book club serves as a monthly reminder to honour my love of reading!" chimes in copywriter KM Marks. "You can't go wrong with an extravagant pot luck either."

Share this: