The trend for low-calorie lifestyle wines
Low-calorie wines are a growing market and trend globally, reports Jo Burzynska, and New Zealand vintners want to lead the way.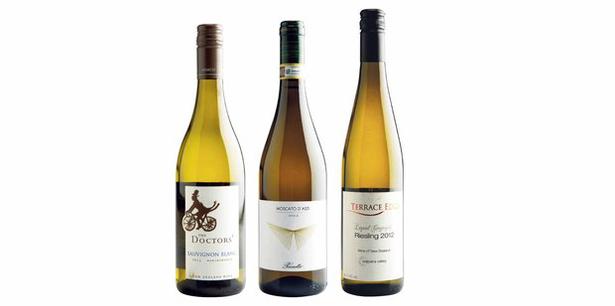 Friday May 23, 2014
We've dazzled with our distinctive sauvignon blancs and impressed with our pinot noirs, but are we poised to wow the world with locally made low-calorie wines? It seems a somewhat surprising direction, but the New Zealand wine industry is just about to embark on its largest research and development project to date, the aim of which is to make the country the world's leading producer of low-calorie/low-alcohol "lifestyle wines".
It's true that in these increasingly health and figure conscious times, there's been a growing market for these options. Lower alcohol and calorie counts go hand in hand as alcohol is the main calorific culprit in wine, possessing almost twice the calories of carbohydrates and protein.
"Research indicates that an increasing proportion of consumers are making purchasing decisions around their lifestyle, such as choosing healthier foods and lower alcohol wines," explains New Zealand Winegrowers CEO Philip Gregan when I quiz him on why the industry is embracing the trend with such gusto in this $16.97 million joint venture with the Ministry for Primary Industries.
He says, "38 per cent of consumers are already buyers of sub-10.5 per cent abv wines. And by 2015, 10 per cent of the British market is likely to comprise such wines".
So it's potentially big business, but is it an area New Zealand should really be backing? Our wine industry has based its success so far on the high quality of its wines, something with which the lower alcohol sector has not historically been associated.
With scant exceptions, the most notable being riesling, few grape varieties make great wines with single digit alcohols. As alcohol carries flavour and provides body, it's a major challenge to create examples that are not thin and flavourless. Simply picking the grapes earlier at lower sugar levels is also not enough, as it's only when grapes are properly ripe that most flavours kick in.
Alcohol levels across the world's wines have crept up in recent years as greater knowledge has enabled growers to get their grapes to optimal ripeness. Climate change, which has seen the temperatures rise in some regions, has also helped boost grapes' sugar content and consequently their wines' alcohol.
However, it appears that with our cooler climate and the styles we seem naturally to produce, New Zealand may well have an advantage over some countries.
"There's a market opportunity that we have a chance in New Zealand to fulfil due to the nature of our wines," thinks John Forrest of Forrest Estate, a local low-alcohol wine pioneer. "There's intensity to the fruit flavours of our wines that can compensate for the lower alcohol and have the potential to be some of the best low-alcohol wines in the world."
Unlike some of the less successful dealcoholised products of the past, Forrest found the key to more flavoursome lower alcohol wine lay in ripening fruit at lower sugar levels in the vineyard. And it's on viticultural practices that much of the new industry-wide scheme appears to be focused.
"The research programme will be investigating many fundamental aspects of grape and wine production in cool climates," expands Gregan. "We expect the programme to produce many valuable insights into how grape and wine flavours can be optimised in cooler years, and the learnings will have wide applicability in the sector way beyond the lower alcohol/lower calorie sphere to benefit a range of regions and wine styles."
I certainly welcome lower alcohol wines, just as long as it's not at the expense of flavour or seeing grapes shoehorned into styles that are not a natural fit. The jury remains out. But in the meantime, if you're concerned about alcohol or calories, the easiest option is to simply drink less!

Low-alcohol wines to try:
The Doctors' Lower Alcohol Marlborough Sauvignon Blanc 2013 $22
This 9.5 per cent sauvignon from Forrest is one of the best low-alcohol sauvignons available, with a decent intensity of flavour to its light palate of crisp lemon and passionfruit laced with notes of dried oregano. Available from Glengarry, Primo Vino, Liquor King, Liquorlands Newmarket, Forrest Hill, Northcross & Albany and Kumeu Cellars.
Prunotto Moscato d'Asti 2013 $33.50
In moscatos, the muscat grape makes lighter alcohol wines by leaving some sugar unfermented that's balanced by its fresh acidity. This classic Italian example possesses a diminutive 5 per cent alcohol to its pretty palate of grape and lemon whose sweetness is perfectly offset by crisp citrus. Find at Caro's and Fine Wine Delivery Company.
Terrace Edge Liquid Geography Waipara Riesling 2012 $19.50
Riesling is a rare grape that excels at lower alcohol levels. Terrace Edge's silky medium example comes in at 11 per cent, with delicate notes of orange blossom, fresh lemon and mineral. Available from New World Birkenhead and Mt Roskill, Liquorland Newmarket, Greenhithe Liquor, Bottle O Northcote, Birkenhead Wines & Spirits, Kumeu Cellars, Crown Hill Cellars, Beachaven Liquor Centre, Super Liquor Poenamo and Norwest Liquor.
Share this:
More Food & Drink / Wine & Drink