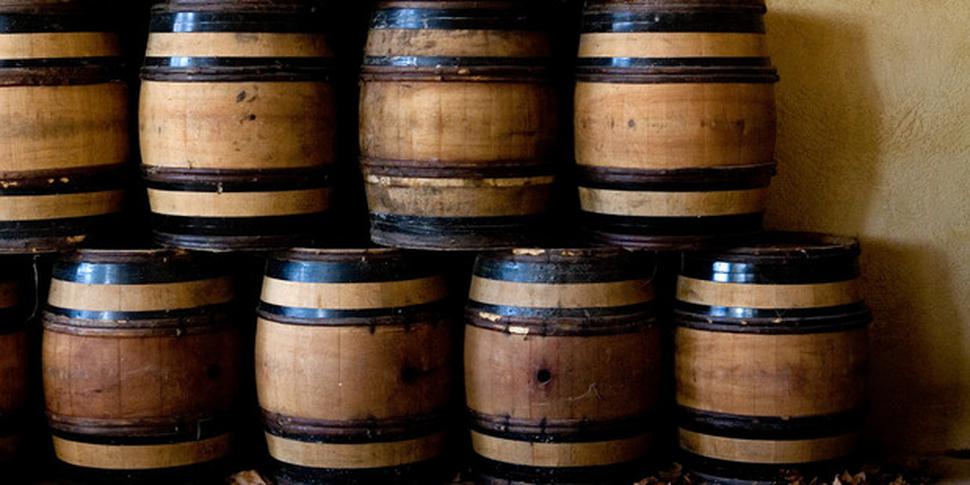 The Wine Quiz: Know your Vino
Are you a wine buff or a vignoramus? Jo Burzynska puts you to the test with her 2013 wine quiz.
Friday Dec. 20, 2013
From the release of the country's most expensive sauvignon blanc and developments in low alcohol wines to hot debates over ingredient labelling and the effects of global warming, looking back at my columns from 2013 shows it's certainly been an interesting year in wine. If you've kept up with all the news and developments then you shouldn't have any trouble with this light-hearted end-of-year quiz.

1. This year, Brancott Estate released its long-awaited flagship sauvignon blanc, "Chosen Rows", which became the country's most highly priced example of the variety. What is its recommended retail price?
a) $50
b) $80
c) $100
d) $1000

2. A lot of things can pass through wine - not that you'd know it, since there's no requirement for ingredient labelling. However, which of these additives is a definite no-no in vino?
a) Sulphur 
b) Mercury
c) Gum Arabic
d) Gypsum

3. New Zealand has experienced both good and more challenging vintages over the years. Which of these is regarded as being one of the better ones across the country?
a) 1992
b) 2008
c) 2012
d) 2013

4. Judging wines with food at the Canterbury Wine Awards, I encountered matches harmonious and horrendous. Which of these was a winning combination?
a) Chardonnay with braised lamb
b) Sweet riesling with roast chicken
c) Cabernet sauvignon with seafood salad
d) Syrah with chargrilled venison
5. Which billionaire US businessman has recently been buying into the New Zealand wine industry?
a) Bill Koch
b) Bill Gates
c) Bill Foley
d) Warren Buffett

6. Three-hundred-and-fifty years ago, diarist Samuel Pepys mused upon a bottle of Haut Brion, and many other writers have waxed lyrical about wine. Who proposed that "wine is bottled poetry"?
a) Robert Louis Stevenson
b) Samuel Beckett
c) Shakespeare
d) John Keats

7. We're seeing more exciting wines being imported into the country made from some of the Mediterranean's lesser-known grapes, but which of these varieties is not one of them?
a) Gellewza
b) Nero d'Avola
c) Mavrodafni
d) Riesling

8. With the Aussies continuing to have a thirst for our wines, Oyster Bay Marlborough Sauvignon Blanc is now the top-selling white wine in Australia.
a) True 
b) False

9. Temperatures are rising, with climate change possessing the potential to wreak havoc across the world's vineyards. Which of the following is not an effect of increased heat?
a) Grapes not developing sufficient flavours
b) A grape's colour is destroyed
c) Different grape varieties mutating to become chardonnay
d) Vines shut down

10. "Natural wine" is a phenomenon that's taken off in Europe and is heading our way. It's a somewhat nebulous term, but what tends to be understood by it?
a) Wine designed to be drunk in the countryside
b) Wine made using minimal additives and technological intervention
c) Wine made by naked winemakers
d) Wine made from grapes that have started fermenting on the vine

11. What New Zealand wine region is having a wine glass especially designed for its flagship variety by Austrian glassmakers Riedel?
a) Hawkes Bay
b) Martinborough
c) Marlborough
d) Central Otago

12. New grape varieties are popping up all over the country, with the first commercial release in New Zealand of which variety happening this year?
a) Petit manseng
b) Albarino
c) Negroamaro
d) Assyrtiko

Correct answers
1b, 2b, 3d, 4d, 5c, 6a, 7d, 8a, 9c, 10b, 11d, 12a
8-12 correct - Bona fide buff
4-7 correct - Enthusiastic amateur
0-3 correct - Vignoramus
Share this:
More Food & Drink / Wine & Drink