Three great citrus recipes to try this weekend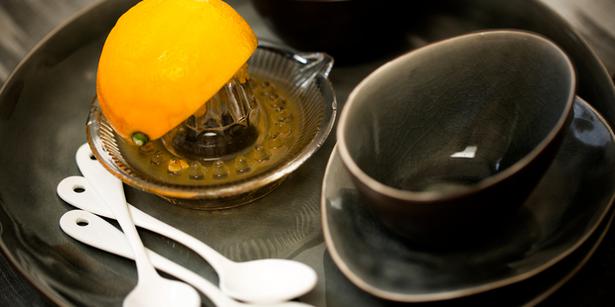 Tuesday Oct. 7, 2014
I love having a big bowl of citrus on the bench. Not only does it add a happy, colourful aesthetic to the kitchen, but it means the fruit is nicely on hand to zest or juice into any dish, any time. At this time of year the skins are vibrant and the fruit juicy.
There's nothing like a freshly squeezed juice first thing in the morning. A squeeze of lemon or lime over avocado, banana, peaches and other fruit helps to retain colour and adds an extra zing to the flavour. Another handy tip: if you want cooked potatoes to retain their whiteness ready for a salad, place them in a bowl of cold water with the juice of half a lemon.
Fish is great with citrus, whether it's a whole barbecued fish stuffed with lemons, limes and herbs or just a wee squeeze on the top of the finished dish. And don't forget to use the zest of a lemon; sprinkle it over a chicken, season, and then place the remaining whole lemon inside the chicken before roasting. When dishes are as simple as these, I like to serve them with smashed potatoes and a salad or asparagus.
The fresh flavours of spring.
Pickling lemons is the perfect way to ensure you can use them all year round. Add pickled lemon to a slow-roasted dish in winter or chop into small pieces and add to a salad to zing it up. For this lamb dish, I have used just the zest. Because pickled lemons are soft you will have to use a small sharp knife to take off the zest. Remove any excess fat from the lamb shoulder. It is very hard to overcook the meat; just ensure there is plenty of liquid in the dish and add a little extra if needed.
If you like grapefruit, this granita is for you. A splash of martini brings out the wow factor. Fresh and cold, it is perfect served between courses. If you're like me, I pick at it on a warm day from the freezer. If you've just mown the lawns and need something cold and refreshing it will hit the spot.
Recipes:
Share this: