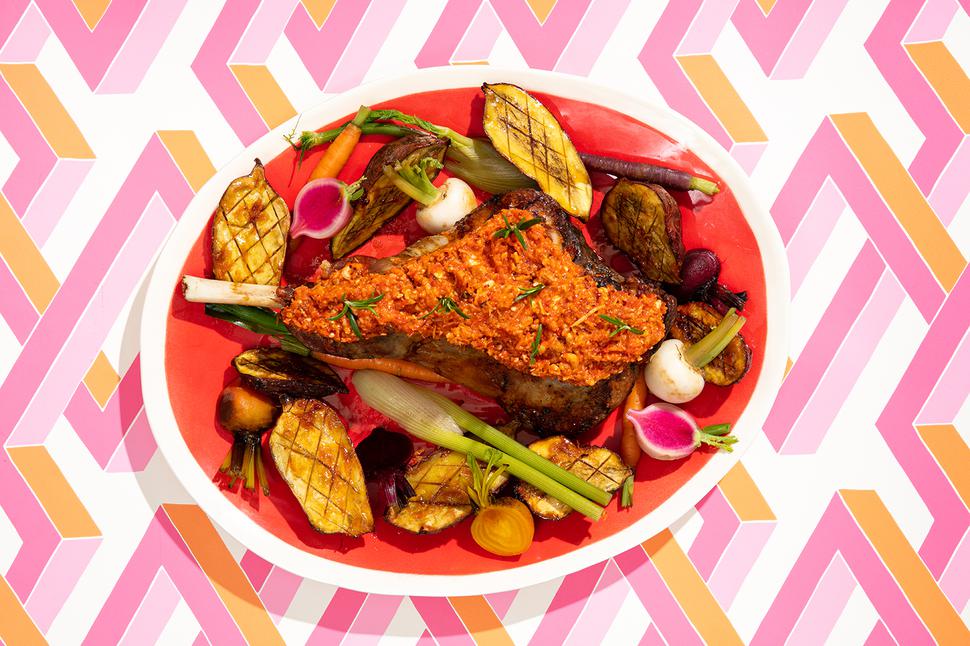 Three-Hour Lamb With Sundried Tomato Pesto & Candied Kumara
A veritable feast of melt-in-the-mouth lamb and sweet kumara that's well worth the wait
Friday Sept. 17, 2021
For this lamb recipe, try cooking it on the barbecue for maximum flavour. Alternatively, low and slow in the oven is your best bet. The pesto can be made ahead of time, ready to spread over the lamb during the final hour.
THREE-HOUR LAMB WITH SUNDRIED TOMATO PESTO AND KUMARA RECIPE
Serves 6-8
Lamb
2kg leg of lamb
1 Tbsp oil
Salt and pepper
1 stalk rosemary
1 cup red wine
Pesto
1 red capsicum, roasted, seeds and skin removed
1 cup sundried tomatoes
1 clove garlic, chopped
Zest and juice of 1 lemon
½ cup olive oil
½ cup grated parmesan
½ cup toasted pine nuts
Salt and pepper, to taste
Candied Kumara
4 kumara, cut lengthways
2 tsp orange zest
¼ cup orange juice
¼ cup brown sugar
1. Preheat an oven to 170C.
2. Place the lamb in a deep oven tin. Rub with oil, season, then add the rosemary and wine. Cover tightly with tinfoil and place into the oven (or place on the barbecue) for three hours. After two hours, remove the cover and spread the pesto (see step 3) over the top of the lamb, then cook for the remaining hour. Allow to rest for 10 minutes before serving.
3. While the lamb is cooking make the pesto. Roast the capsicum on the barbecue or in a hot oven and place into a plastic bag to cool. This allows the skin to peel off easily.
Into a food processor, place the roasted pepper flesh, sundried tomatoes, garlic, lemon, oil, and parmesan, blitzing until well combined. Add the pine nuts, blitz, then season with salt and pepper.
4. For the kumara, cut a criss-cross in each half. Place into an ovenproof dish, drizzle with a little oil and cook for 15 minutes. Combine the orange zest, juice and brown sugar and pour over the kumara. Cook for a further 15 minutes until golden and caramelised.
5. Serve the lamb with candied kumara and vegetables of your choice.
Originally published in Viva Magazine – Volume Three
Share this: