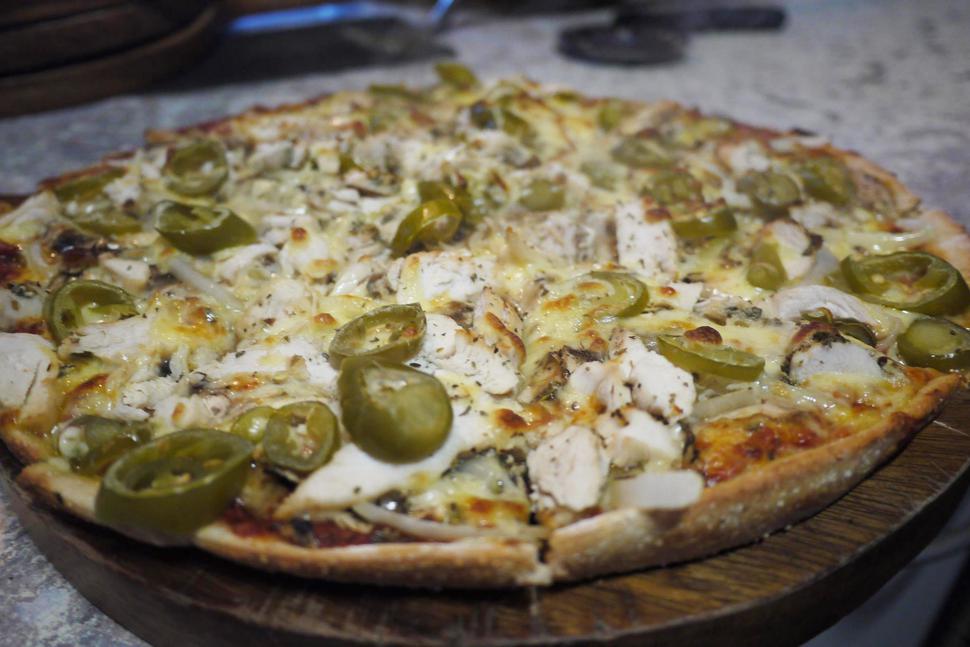 Throwback Thursday: Papa's Pizza
What's the secret behind the 31-year-old local favourite?
Thursday July 30, 2015
Papa's Pizza has stood proudly on the corner of Kingsland's Sandringham Rd and Rossmay Tce since 1984; in the narrow 1929 premise christened the "Rugby Buildings" due to their proximity to Eden Park.
The former apartment buildings have also housed grocers, cafes, dental technicians, hairdressers and even Helen Clark – her former electorate office was right next to the pizzeria.
Papa's has boasted a number of owners and vibes in its 31 years, but the famous wholemeal, semolina bases – introduced by the restaurant's health-minded Croatian founder – have remained a constant.
The restaurant, which also serves pasta and gelato, has been owned by Gail Hunter for 10 years. Papa's had been renowned for its cheap BYO atmosphere (complete with a bathtub full of drinks) when she bought the business with her sister, but they set to turning the party-friendly student favourite into "more of a loved local pizzeria".
"The food was second rate," she recalls. "When we took over we changed the food to be first."
It was only when Gail applied for a new liquor license that she found out there was none, nor any consents for that matter. Papa's had been operating illegally for 20 years.
The cosy restaurant has seen many wedding proposals, and even hosted a wedding in its small courtyard.
"That's what's neat about having an old place like this," Gail says. "There's always lots of stories and memories."
Her daughter Chloe now manages the restaurant, having worked in it since the age of 14. Combine this with the fact that you're dining in former living and bedrooms, and there is a feeling of being welcomed into a family home.
This old iconic business now has a somewhat shaky future, with the lease up in five years and the building needing earthquake strengthening. But Gail is intent on future proofing the local favourite.
Four years ago she installed an outdoor courtyard and wood-fired pizza oven; in winter ribs and mulled wine are served on Friday and Saturday nights. Soon she is set to remodel the kitchen – it only has space for two small pizza ovens currently – and expand the menu to offer other Italian meals (in part due to more gluten and dairy free requests every day).
Papa's has survived the threat of closure before, when Eden Park was expanded to house the Rugby World Cup. And with illegal dealings in the restaurant's past, it's fair to say this is one resilient business.
Here's hoping it will be around for another 31 years.
– Papa's Pizza, 61 Sandringham Rd, Kingsland. Ph (09) 849 4501.
Share this:
More Food & Drink / Dinner