SPONSORED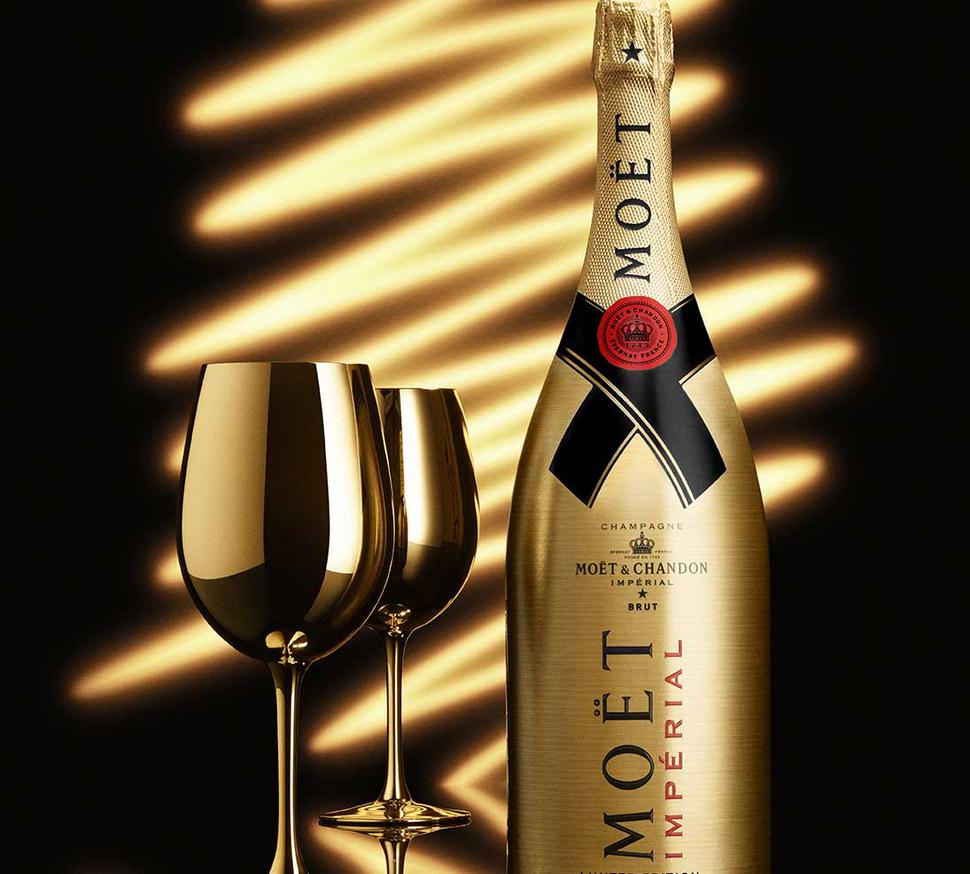 'Tis the Season to Pop Bubbly
How Moët & Chandon became the drink of festivities
Tuesday Dec. 19, 2017
Nothing quite says celebration like opening a bottle of chilled champagne, and as 2018 kicks off there's plenty worth raising a glass to.
As one of the world's most-loved champagne houses, Moët & Chandon has been a must-have at special social gatherings for more than 270 years. In fact, a bottle of its champagne is opened every second around the world.
But just how did the French Champagne House become so closely associated with celebrations and success?
One can best put this down to their pioneering rituals of celebration, embodied by the Champagne House since as early as the 1700s.  Close friend of Jean-Remy Moet, Napoleon, would visit the Moët estate at Épernay often and he and his troops celebrated their many victories with the wine from the great House. Champagne increasingly played a role as a status symbol for victory and celebration over that time, with a part to play in most royal weddings of the era.
But what about spraying Champagne? The bubbly liquids' role in important celebrations is epitomised during sporting victories when jeroboams or magnums of champagne are shaken and sprayed with joy over anyone within reaching distance. This fabulously decadent tradition also began with the house of Moët. In 1967 when American Dan Gurney, one of the winners of the 24-hour Le Mans race in France, was handed the bottle and used it like a firehose, dousing the guests in front of him. Since that day, Moet & Chandon has been known as the 'Winner's Champagne', and linked to explosions of joy and celebration.
From Napoleon's conquests to royal weddings, the most glamorous event on Hollywood's calendar — the Oscars — to its most exclusive private parties, Moët & Chandon stands out as the go-to champagne to honour accomplishments and mark the most auspicious of events. 
The iconic champagne certainly has a rich heritage and we can all attest there's something extra magical about popping a bottle of fine French champagne during a party or gathering with dear friends, or perhaps while enjoying an intimate moment with a loved one. This takes on even more significance at this time of year when bonhomie is at its peak, glittering lights and warm nights are par for the course, and festivities are everywhere you turn.
Top places around town to experience a 'Moët Moment' with your nearest and dearest this holiday season include Parnell's Pineapple and 46 & York, Grey Lynn's Gypsy Tea Room or HeadQuarters at the Viaduct.
Staying in? In its annual tradition, the premium French champagne house has released a limited edition bottle, Moët Imperial Golden Sparkle, a 750ml bottle featuring shimmering golden hues and delicately textured effects, making for those extra special #moetmoments.
This glittering showstopper has a luxurious touch that will brighten any celebration, end-of-year gathering or gift-giving moment.
Share this: