Toasted Chocolate and Banana Brioche Sandwiches Recipe
Who said sandwiches had to be savoury? Try this delicious chocolate and banana combo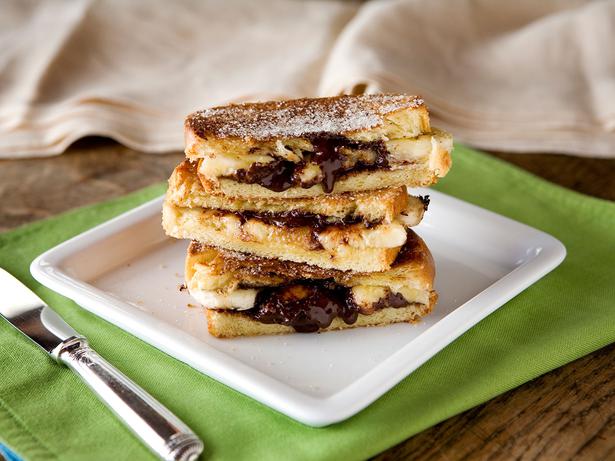 Monday June 8, 2009
TOASTED CHOCOLATE AND BANANA SANDWICHES
Serves 4
8 slices brioche 
Butter, softened 
2 bananas, sliced 
100g dark chocolate 
4 Tbs vanilla sugar, plus extra to garnish
1 Butter each slice of brioche on both sides then top four of the slices with banana.
2 Roughly chop the chocolate and sprinkle over the banana then top with the remaining four slices of brioche.
3 Heat a frypan to a medium heat. Sprinkle the vanilla sugar on top of each sandwich then cook sugar side down for two minutes, allowing the sugar to caramelise, then turn over and continue for another 2-3 minutes while pressing down with a spatula to aid the melting of the chocolate. Eat immediately with extra sugar if desired.
Share this: