Tomato Ceviche Recipe
This tasty ceviche is fresh and quick to prepare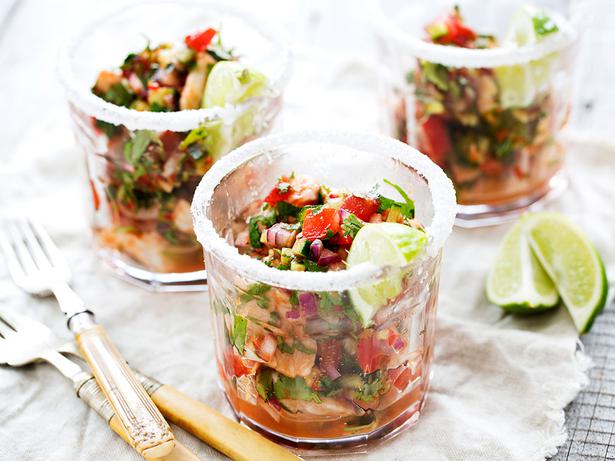 Tuesday May 19, 2015
TOMATO CEVICHE
Serves 6
1 cup lime juice
400g white fish, cut in chunks
1 Tbsp olive oil
2 cloves garlic, chopped
½ red onion, diced finely
1 large tomato, peeled, seeded and diced small
1 red chilli, cut small
10cm piece cucumber, cut finely
½ cup tomato passata
Zest and juice of 1 lime
1 bunch coriander, chopped roughly
Salt and pepper to taste
1. Pour the lime juice into a large bowl. Add the fish, stirring well to mix. Leave covered in the fridge for 2-4 hours.
2. Heat the oil in a small frying pan. Add the garlic and cook for 2 minutes until softened.
3. In a larger bowl combine the garlic, red onion, tomato, chilli, cucumber, passata, lime and coriander. Mix until well combined.
4. Just before serving drain the fish completely of all the juices. Fold through the vegetable mix. Season with salt and pepper.
5. Serve in individual glasses garnished with a wedge of lime.
Share this:
More Food & Drink / Lunch