Tomato Passata Sauce
Add this recipe to your repertoire and you'll never be short on delicious ideas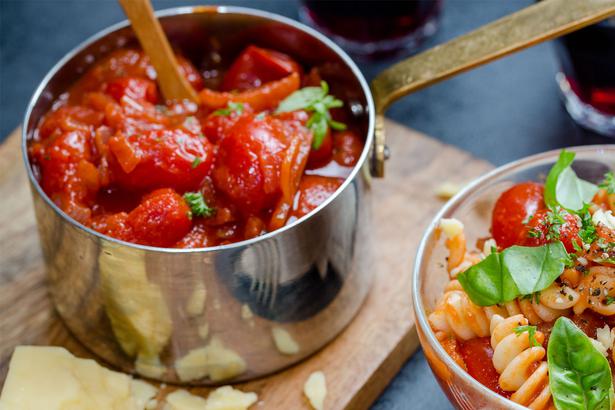 Friday Nov. 2, 2018
This week I take tinned tomatoes, add a few ingredients and create the most delicious and versatile passata sauce. Cooking slowly and tasting as you go will ensure your sauce is perfectly balanced. Doubling this recipe is advisable, then you can freeze some for those last-minute dinners. Traditionally fresh tomatoes are chopped, squashed and simmered, slowly drawing out the fresh flavour. So if you have excess from the garden over the coming months this is a great way to use them up.
TOMATO PASSATA SAUCE RECIPE
2 Tbsp olive oil
6 cloves garlic
1 small red onion
2 x 400g tins tomatoes
2 Tbsp tomato paste
2 tsp balsamic vinegar
1 tsp brown sugar (optional)
1 cup basil leaves
1/4 cup fresh oregano leaves (or 1 tsp dried)
Salt and pepper to taste
1. Warm the oil in a large pot. Add the garlic and onion, softening completely.

2. Add the tomatoes, balsamic, sugar, basil and oregano leaves. Bring to a simmer for 20-25 minutes until the sauce has thickened. Cool slightly and puree with a stick blender until smooth.
Share this: