Entertaining Tips for the Party Season
We ask the experts for their best tips for stress-free entertaining this party season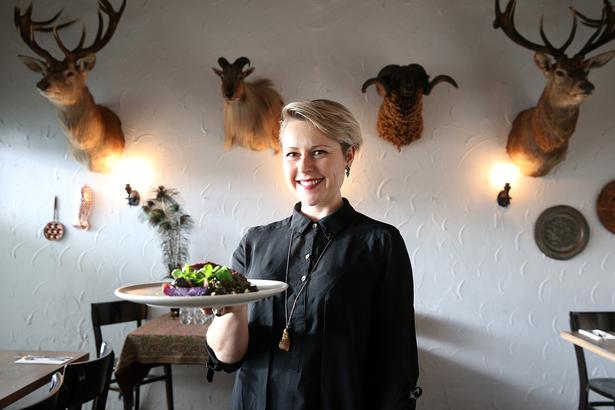 Saturday Nov. 4, 2017
Rebecca Smidt, co-owner of restaurant Cazador which is celebrating its 30th birthday, shares her best dinner party tips
Being welcoming is far more important than cooking up a storm. Make your guests feel at home by having drinks ready on arrival. I love to start a dinner party with a gin martini or an icy margarita in the summer.
Have nuts and olives on hand for nibbles then take it easy from there. Keep your cooking simple: no one wants to feel uncomfortable while you awkwardly fret over a souffle recipe.
Prepare as much as you can in advance and get the basics right — excellent bread and butter before dinner, a hearty main course and invite your guests to contribute if they're willing.
Dessert is tricky, I'd opt for a cheese board with a delicious cream sherry instead.
Serve decent wine and ensure controversial, lively conversation. Start with politics and move on to religion as you're serving the digestifs.
For the playlist, Cher is always tasteful. After a few drinks, I'm inclined to leap for the 1970s funk. Get down!
READ: Soul Bar's Judith Tabron's Entertaining Tips
Resident wine expert Meg Abbott-Walker at K'Rd bar Lovebucket on choosing the perfect drop
At Lovebucket, we're all about natural-leaning, "hands off", small production wines and this is what we like to drink at the weekends too.
For a summer evening off, I'd choose a Pet-Nat (Petillant-Naturel or Methode Ancestrale): a fun, gently fizzy wine with fruity flavours and just enough funk to keep it interesting. These wines are best drunk straight after opening, so finish that bottle off then look to something with a touch more seriousness.
With summery foods — fresh salads, cured meats, ham, chicken, turkey, salmon and anything with a little scorch from the barbecue — I'd go for a lightly chilled, juicy red wine. You want to choose something with low tannin, refreshing acidity and bright red fruit characters, so look for Beaujolais, light Aussie natural grenache-based wines, light Sicilian reds, like Frappato, and even light styles of Pinot.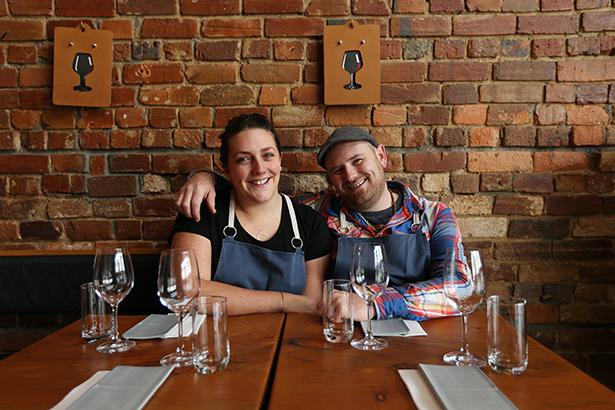 Ismo Koski and partner Leslie Hottiaux from Apero on K'Rd. Picture / Doug Sherring
Owner and sommelier Ismo (Mo) Koski from Apero shares his wine picks
For a dinner party, you would have to have something with fizz on hand, definitely to start with. That doesn't have to be Champagne, although that's always good. You could look at Prosecco or a Pet-Nat (Petillant-Naturel) style wine.
If it's white, I am pretty obsessed with Italian varieties right now. Generally, they are always so interesting, with a clean and dry finish.
For reds, I really lean towards blends, and Cotes du Rhone styles are generally my preference. They tend to always have good weight, with a bit of guts, without overloading on tannins. This makes them pretty versatile to suit a wide range of palates, and complement most foods that involve red meat.
READ: Eleanor Ozich's Tips On Creating an Unforgettable Table Setting
DJ, producer and broadcaster Aroha Harawira shares her Sunday pick-me-up
I've been having a sober October and feel amazing for it, so I could be self-righteous and tell you that my top tip is to not drink.
However, when I do push the boat out a little too far, my favourite remedy is to get together with girlfriends, throw together some homemade pizzas and snuggle under blankets watching episodes of Broad City.
Also, I drink lots of water and stay well clear of those sugary 'recovery drinks'.
Share this: