Top tips for entertaining in Italian style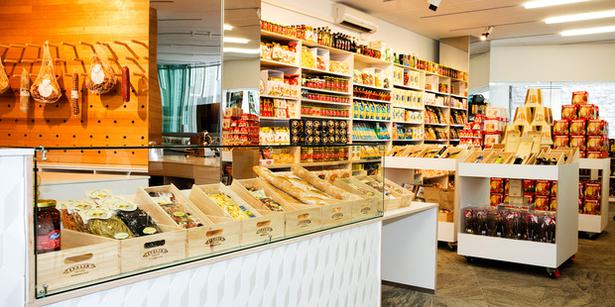 Tuesday Dec. 2, 2014
After considerable hype and expense, Auckland's own little Italy has opened in Parnell.
The multi-space venue, Italia Square, is housed in the environmentally awarded Geyser Building. The brainchild of Antonio Aram, it includes a marketplace, cafe-come-dessert bar, and restaurant around a central courtyard, which opens Saturday.
The market is the spot to purchase exclusive Italian imports including salamis, cheeses and pastas, alongside local favourites including Neat Meat, Kapiti Cheese and Lewis Road Creamery.
Inside the cafe, there is a gelateria and Bennetts of Mangawhai chocolate bar, while the restaurant houses a bar, private dining room and wine-tasting room, and will host cooking classes. Chefs include Maurizio Bertuletti, direct from Italy and Giovanni Pisu, ex-SPQR.
Here, owner Antonio Aram shares his entertaining tips with us.

1. The most important component of Italian entertaining is good conversation.
People gather together to interact, communicate and, of course, for entertainment, so invite people who you love and who make you laugh. Invite people who perhaps do not know each other well so you have a chance to spend time with old friends and get to know new ones.
2. Eat in a group and share your mealtimes with others. For Italians, eating together is the most intimate act of sharing. Create an informal atmosphere where friends and family of all ages are welcome. There is something special about a group of people coming together to eat and it is a very Italian way to enjoy a meal.
3. Take your time. The best thing about Italian entertaining is that it is a long drawn-out process. Eat several courses over several hours, and take your time to stop and talk in between.
4. Drink beautiful wine. Italy produces some of the most spectacular wine in the world and it is part of Italian hospitality to offer beautiful wine to complement a lunch or dinner meal - it's really not Italian entertaining without a bottle of exquisite Italian wine.
5. Always finish a meal the Italian way, by sipping a small glass of beautifully balanced limencello or grappa. 

• Italia Square is open seven days at 100 Parnell Rd.
Share this:
More Food & Drink / The Latest