Tortas, Tequila and Tacos
What happens when the team behind the Mexico group of eateries visits the country they are named after?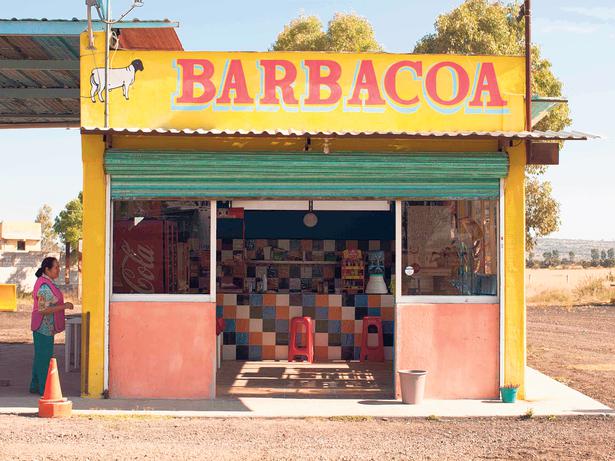 Friday May 8, 2015
Javier Carmona has a lot to tell his detractors. He's been to Mexico — the country, let's get this straight — he's tried the food, and he's back to report. His version of Mexico, he believes, is bang on.
It may be a different (read: more westernised) take on the cuisine but, he says, it's in line with the country's contemporary food scene.
The executive chef of the successful restaurant group recently led a team through the North American country.
"The point of it was to get in touch with Mexican food and what's happening there culturally," he explains. "The ingredients, techniques ... and really get into the street vibe. Most of the day was spent trawling the streets, famous holes-in-the-wall, things that we stumbled across ... and during the evening we'd go to a fine-dining restaurant."
We're sitting above the brand's Britomart restaurant, where its popular margarita-making classes are held. As Carmona talks (and talks, and talks — no time for questions), place names and dishes spill out, pronounced so beautifully and rapidly that at times I have no idea what he is saying. Being Spanish, he has an unfair advantage.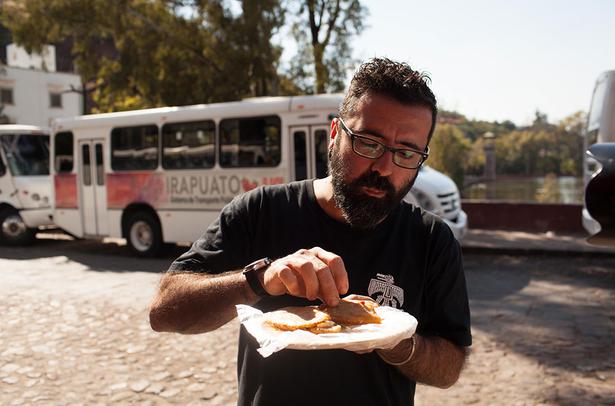 He rattles off their itinerary. "From Mexico City we took a day trip to Puebla, through to San Miguel de Allende, then to a place called Guanajuato. From there we drove to Guadalajara, to Puerto Vallarta, to the town of Tequila, and flew to Oaxaca to finish off." They also took in the lesser-visited Mexican suburbs of Los Angeles.
As he conveys the colourful experience — the produce-filled markets, the kids selling corn on the roadside — his passion for Mexico, the brand and the country, is evident.
Surprisingly, for a restaurant based on the country, it's the first time any of the team has travelled there for work.
"We always had in mind to obviously go to Mexico, but with opening up all the venues, expanding the brand and evolving, there was never that much time," Carmona says.
Admittedly, they have been busy. What started in Britomart three years ago has expanded across Auckland and to Hamilton, Wellington and Christchurch. There are now eight restaurants in total.
The idea behind the trip was to evolve, rather than tear up, the menu. This meant eating up to 20 dishes a day, at times a hard task. "You name it, I tried it." That included corn fungus, ant eggs, grasshoppers and worms — "obviously".
"I came away with heaps of stuff that was relevant to what we were trying to do. I was pleased because I felt like we were on the right track. Our food is a little bit more contemporary. I don't think we've ever shied away from that, but for Mexican food as opposed to Tex-Mex we're very similar."
The main take-away for the chef was street food. Specifically tortas and paletas (Mexican sandwiches and handmade ice blocks). On return to New Zealand, the company launched Rica's Tortas, a hole-in-the-wall behind its Britomart restaurant which sells these specialities. By night the space is still IKTO, a holding bar for their overflowing wait list.
Other changes include replacing the ubiqui-tous Jarritos soft drinks with aguas frescas (home-made soft drinks sold "on every street corner"), and adding sopes (thick corn rounds topped with beans and other toppings) to the menu. Small tweaks such as deep frying corn chips (totopos) to order, rather than once a day, have added an authentic touch.
The struggle with introducing new items, says Carmona, is the availability of produce, and the differing New Zealand palates.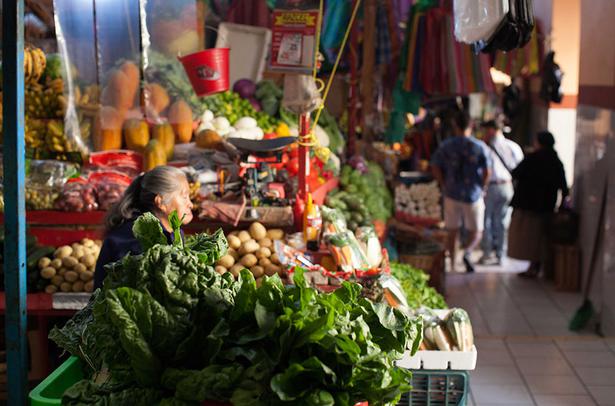 "It's just getting people used to the more unusual dishes," he says. If he had his way, we'd all be eating birria, a stew traditionally made with goat and a scattering of offal.
Seeing Mexico's top young chefs blending ancient traditions with new trends was particularly inspiring.
"People have a perception of Mexican food, and to see these young people coming up with great combinations completely detached from that traditional food was really exciting and relevant.
"They've worked all around the world and returned to Mexico excited about their local produce. They have attachments to traditional and indigenous cuisines but they've also got a wonderful movement that is heading forward. And that's what we're trying to do here."
Even mole poblano, a traditional sauce made with chocolate, is up for change. In Puebla, famous for this speciality, Carmona visited a mole festival with "about a million variables of mole", where each vendor insisted he try their family recipe. Flavours included almond and apple, pepita, and even a pink mole with rose petals and pine nuts, all of which were "amazing, visually and taste-wise".
For a cuisine with such wide variation, Carmona finds it surprising that he encounters so many opinions on what can be considered authentically Mexican.
"We're not trying to sit on this pedestal and say this is literally what you're going to get in Mexico," he counters. "We are trying to evolve, we don't think we're perfectly right. I guess we could sit on our laurels, but we're constantly changing because we want to highlight new things that are coming through in Mexico."
Share this: