Throw a Trendy Vegetarian Dinner Party
These scrumptious recipes will give you every reason to get involved in World Vegetarian Month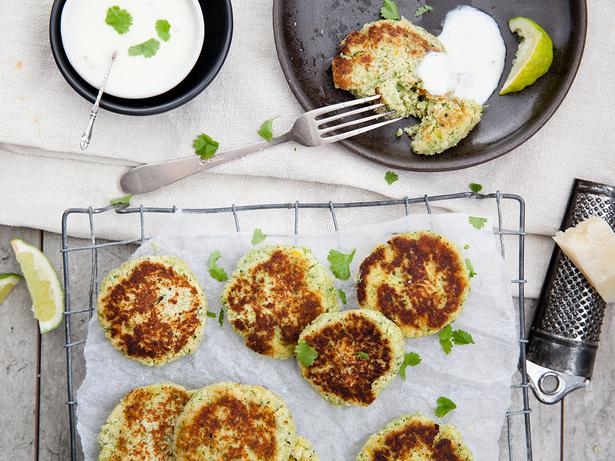 Friday Oct. 13, 2017
In celebration of World Vegetarian Month in October, we've rounded up a selection of vegetarian recipes that we know you'll love. Why not throw a dinner party with your vegetarian-friendly crew? From nibbles to go with your pre-dinner drinks through to entree and mains, here's a list of recipes to get you started. 
NIBBLES
Broccoli and Coconut Fritters
Who would guess the broccoli we have been steaming through the winter months can become a tasty fritter with just a few other ingredients? These are delicious served as a snack or as a main meal with grilled haloumi and a wholesome salad.
Broad Bean Sliders
Always keep a packet of broad beans stashed in the freezer, as they are so easy to whip into a dip, which can be served with these sliders (these are also a great way to use up leftover potatoes). You can add all sorts of fillings; try roasted some cherry tomatoes for colour and added a dollop of aioli.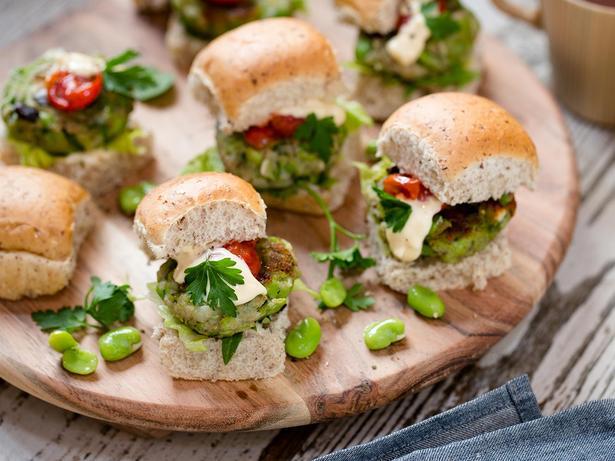 Broad bean sliders. Picture / Babiche Martens

Wild Mushroom Crostini
Wild mushrooms are fried in garlic and chilli and finished with herbaceous notes of parsley and marjoram in this simplest of recipes for pre-dinner bites.

Aubergine Skewers with Mozzarella and Tomato
Skewers are ideal for a cocktail party - with drink in one hand and delicious morsels on a stick in the other. Cubes of cooked aubergine pieces alternative between creamy avocado and sweet cherry tomatoes...and let's not forget a bit of cheese in the form of mozzarella. 

Vegetable Pinwheels
Aubergine is a vegetarian's dream. Its versatility, texture and ability to carry flavours well makes it a great alternative to meat. In this delightful dish, the thinly sliced aubergine is wrapped around an Italian-inspired medley of mozzarella, basil, courgettes and capsicum, drizzled over with balsamic vinegar.

ENTREES

Garlic Puree with Roast Baby Vegetables
A pretty and punchy garlic puree which is easy to make and goes well with so many dishes. A dollop on top of a steak, chicken breast or, as here, smeared over some roasted baby vegetables. The almonds and blue cheese are the finishing touch to really lift this dish.

Vegetable Tempura
Everybody loves tempura, especially when served straight from the fryer so it's hot and oh-so-crispy. The options of vegetables you can use are varied so you can create a mixed medley including broccoli, kumara, pumpkin, beans and carrots. A little dipping sauce on the side finishes it off nicely.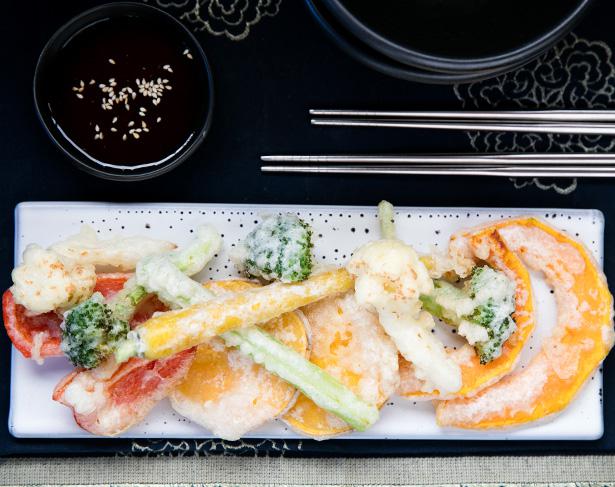 Vegetable tempura with Japanese dipping sauce. Picture / Babiche Martens

Cucumber and Citrus Salad
Light and refreshing cucumber and citrus go perfectly together in this simple salad. Slicing the cucumber thinly makes a little go a long way. Enjoy as a starter or as a side to a warm main dish.

Tomato Ceviche
The original recipe for this tomato ceviche includes white fish, however you can substitute with silken tofu. First cook the tofu gently and then cube it to small pieces. Then gently fold it into the ceviche mixture. 

Beetroot and Macadamia Poke
Poke is all the rage at the moment, and in this twist of the classic poke recipe, the beetroot is cooked, cooled and then mixed in with a flavoursome combination of wakame, vinegar, sesame oil, garlic, spring onions and chilli. Toasted macadamia nuts finish this dish off with a buttery crunch.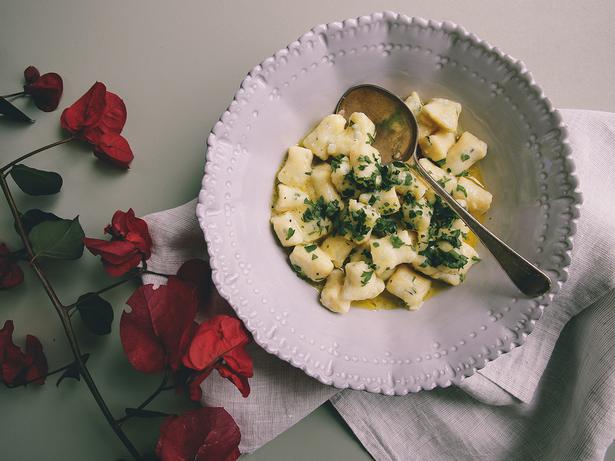 MAINS
Ricotta Gnocchi in Lemony Butter Sauce
In this simple, summery recipe, ricotta and herb gnocchi is simmered until tender, tossed in a lemony butter sauce, and then finished with a small handful of finely chopped Italian parsley. Easy to prepare, this delightful meal looks as vibrant as it tastes.
Aubergine and Chickpea Curry 
Angela Casley creates a simple and light summer curry in this one pot wonder. Coconut milk adds a creaminess to the curry, and cherry tomatoes add bursts of sweetness colour to the dish.
Pea and Mint Risotto
This gorgeous risotto has a wonderful balance of beautiful yet simple flavours. Start by slowly browning leeks, white wine and garlic, then add peas, fresh mint from the garden, a good knob of butter and a generous sprinkling of parmesan to finish. This lovely meal is amazingly oozy and creamy, just as a risotto should be.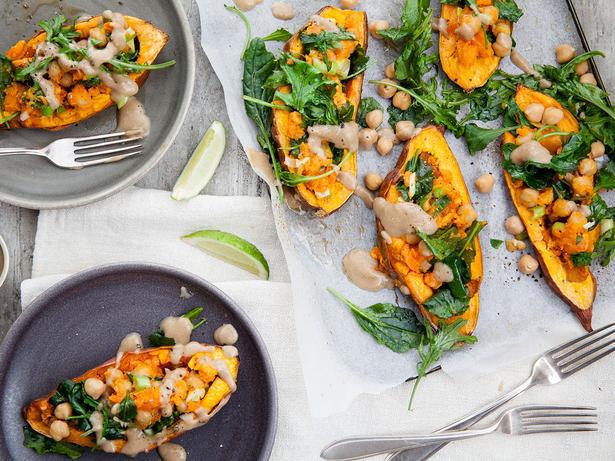 Stuffed kumara with chickpea and kale. Picture / Babiche Martens

Stuffed Kumara with Chickpea and Kale
Kumara is a fabulous vegetable to always have on hand. You can bake, roast or mash them, or throw them into a frittata or soup. They add a glorious natural sweetness to any meal. Here, stuffed with chickpeas and with a drizzle of tahini dressing, they make a perfect accompaniment or are great on their own. They are delicious cold, too.

Shiitake and Chive Dumplings
Get all hands on deck for making dumplings - the interaction of making and eating together a fun way of entertaining. These vegetarian dumplings are stuffed with shiitake mushrooms and chives, mixed in with classic Asian flavour combination of ginger, coriander, soy sauce and sesame oil. Serve with a simple dipping sauce. 
Share this:
More Food & Drink / Recipes