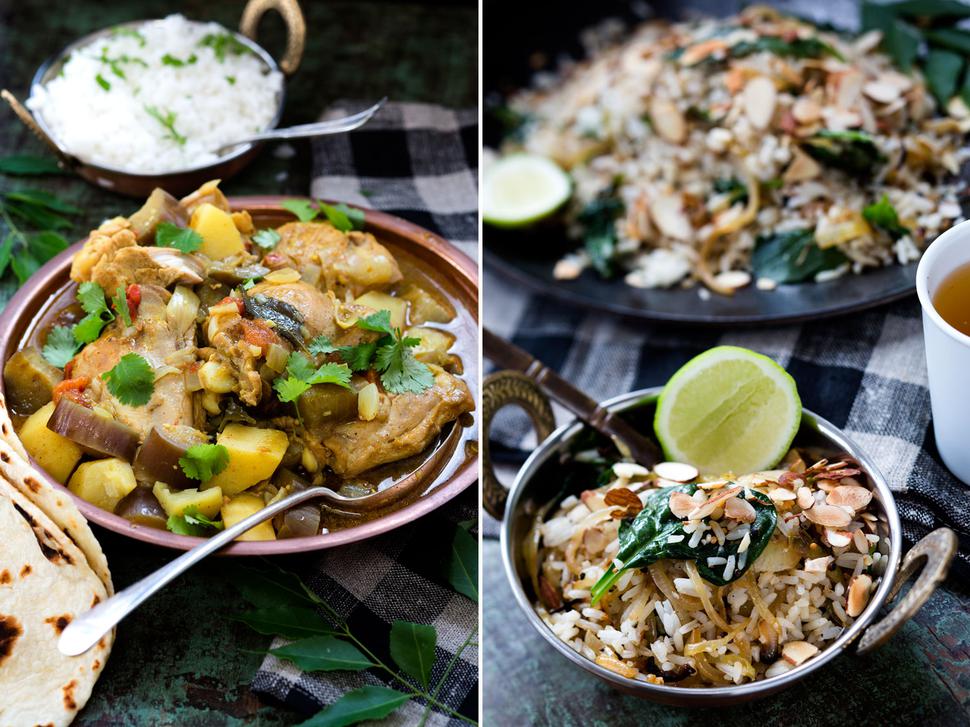 Recipes: Taste of the Tropics
Angela Casley is swept away by the fresh flavours of Fiji
Friday April 10, 2015
When I think of escaping to Fiji, I instantly feel the warm sun on my back and visualise diving into crystal clear waters. Then there is the abundance of amazing fruit and fresh seafood. Getting to know a few locals is a great way to really get your head around the cuisine.
The people are big-hearted, hardworking and extremely generous. Life in many homes is simple, with the food for the day prepared by the mother who will rise at 5am, often to cook on an outside fire. No sandwiches in lunchboxes here, but hot meals with roti or rice. Five generations of Indian Fijians have added to the diverse food choices in Fiji, and it was a recent trip there that inspired me to create today's dishes.
Curries and stews feature daily in the Fijian meal plan. This chicken and potato curry is one such dish, which is prepared early in the morning along with homemade roti. The children will take it for a school lunch or the adults will take to work.
The chicken is cooked with the bones in for added flavour, and no part of the chicken is wasted. I have used potato; in Fiji they might use cassava. You will find fenugreek at most supermarkets or spice stores.
Food never goes to waste in Fiji — any leftovers will be utilised in a simple way. Here, I have taken leftover rice — cooked in chicken stock for added flavour — and added it to a selection of ingredients to make a tasty stir fry. If you want to include meat you can use either chopped chicken, or leftover shredded lamb or pork — the options are endless. The clarified butter adds a special flavour. It is worth clarifying some and having a container on hand in the fridge.
Fresh pineapple, bananas and mango are a staple part of the daily diet in Fiji. This yummy sweet dessert made with tapioca is an island treat. There are many varieties, some adding cardamom, some using rice or sago, or adding other fruit.
It is also amazing cold. Serve in elegant glasses and really impress your friends and family.


Recipes:
Share this:
More Food & Drink / Recipes