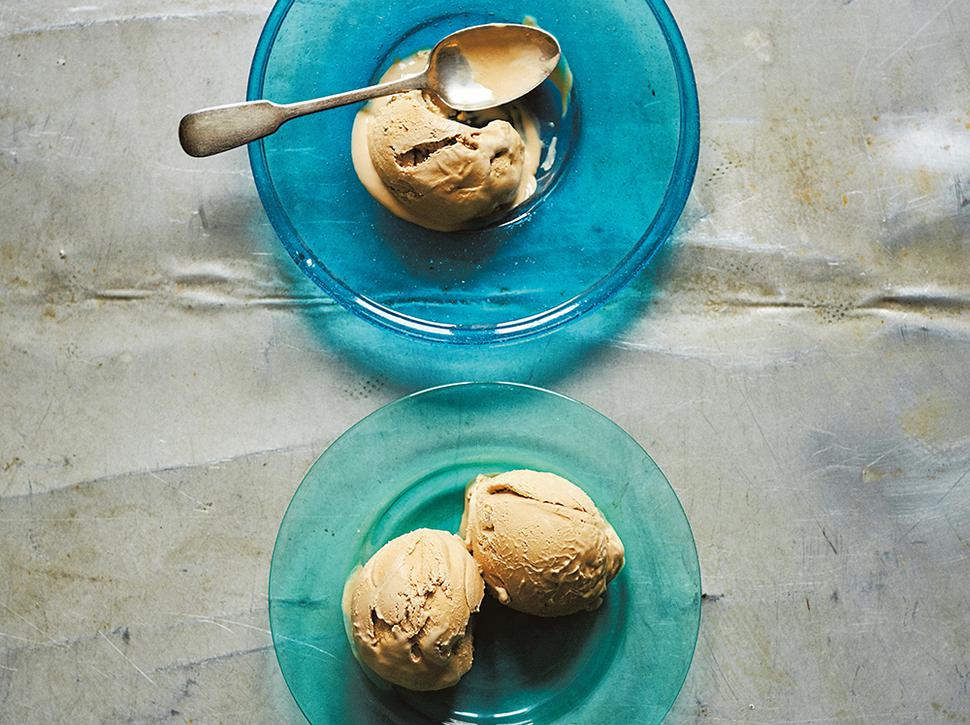 Diana Henry's Turkish Coffee Icecream
This recipe from new book 'How To Eat A Peach' pairs silky icecream with the flavours of Istanbul
Tuesday April 10, 2018
This is not a Turkish recipe, but an icecream inspired by the flavours of the thick coffee you're served in Istanbul. It's the simplest ice cream I make: mix and freeze.
TURKISH COFFEE ICECREAM
Makes about 500ml
2 Tbsp instant espresso powder
Ground seeds from 10 green cardamom pods
300ml double cream
175g condensed milk
1. Mix the coffee, 2 tablespoons of boiling water and the ground cardamom together. Leave to cool.
2. Beat the cream and condensed milk together using electric beaters until the mixture is quite thick, then stir in the spiced coffee.
3. Scrape into a container, cover with cling film or a lid and freeze. It doesn't need to be churned. This ice cream becomes very firm, so you need to take it out of the freezer about 20 minutes before you want to serve it.
Share this:
More Food & Drink / Recipes