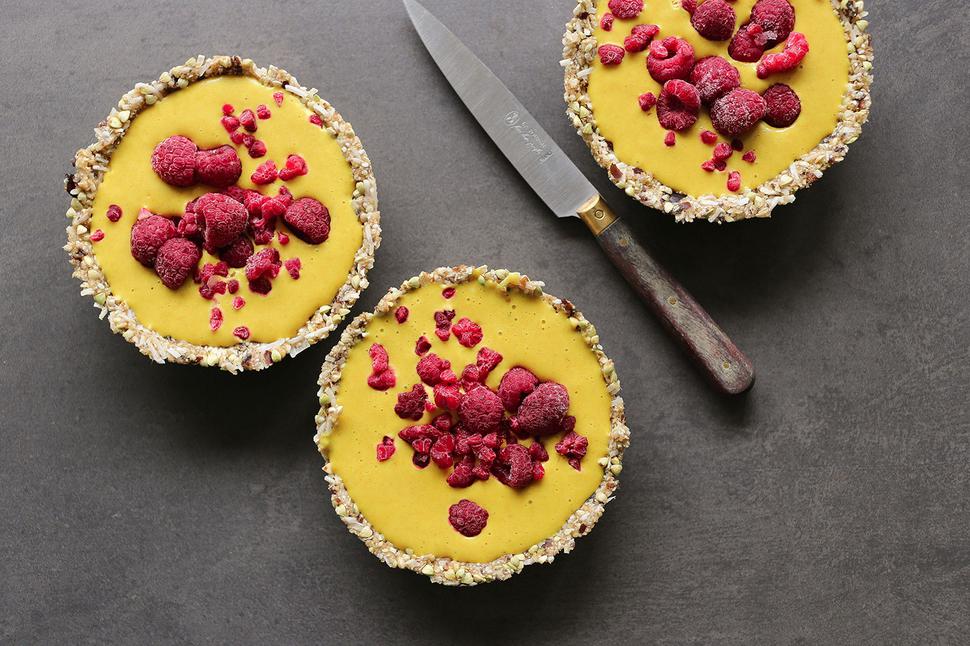 Turmeric-Infused Recipes
Incorporate the culinary world's bright, golden spice with these delicious meals, mixes and sauces
Wednesday Jan. 20, 2021
Turmeric, Honey & Ginger Tarts With Buckwheat Crust
Enjoy a silky dessert spiced with turmeric, filled with honey, ginger and coconut cream, and enclosed in a crunchy crust of buckwheat groats and sweet medjool dates.
Spiced Carrot Fritters
Hero your carrots with this delightful vegetarian meal. These fritters are quick to make, and are beautifully paired with a dolloped mixture of yoghurt, coriander and lemon juice.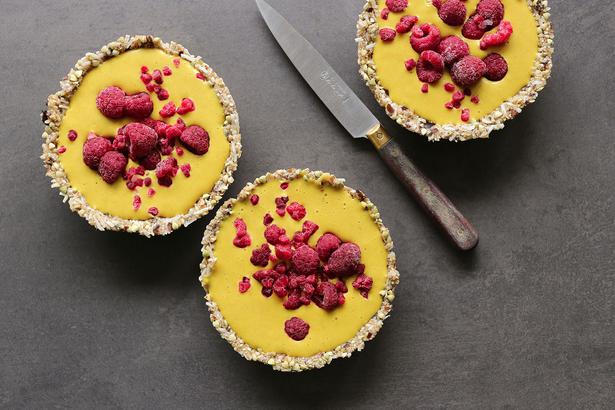 Serve your turmeric, honey and ginger tarts with raspberries. Photo / Eleanor Ozich

Turmeric Vanilla Chai Tea Spice Mix
Cinnamon, cardamom and turmeric combine in this tea mix for a steaming chai brew. Include coconut sugar and vanilla bean powder to balance your concoction with a bit of sweetness.

Roasted Spiced Pumpkin With Candied Carrots & Yoghurt Dressing
Combine turmeric with a medley of spices (think cumin, coriander and chilli flakes) and sprinkle over pieces of pumpkin. Once baked, these pieces are a fantastic, flavourful dish. Make candied carrots and serve with greens and roasted pumpkin seeds.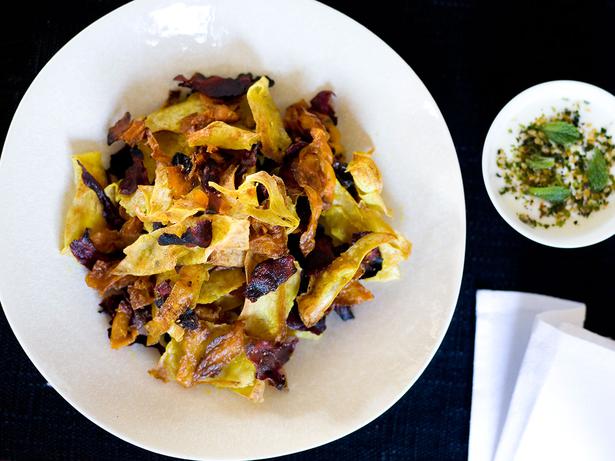 Eat turmeric-baked vegetable wafers with a fresh dipping sauce. Photo / Babiche Martens

Kylee Newton's Tomato Kasundi 
This Indian chutney, courtesy of professional preserver Kylee Newton, is hot and versatile. Have with samosas, curries or rice dishes, or spread — generously, if your spice tolerance is high — on naan bread.

Chicken Biryani
For a hearty meal, try a chicken biryani, a spiced mixed rice dish. Layer marinated chicken in rice, lightly browned potatoes and a rich stock, and bake. Sprinkle with slivered almonds and a few leaves of coriander to serve.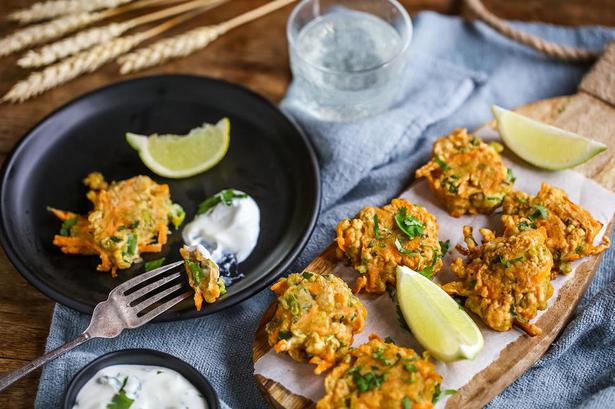 Serve these fritters with a dollop of yoghurt sauce. Photo / Babiche Martens

Falafel Burgers
This quick meal is a crowd-pleaser. Simply blend ingredients, make into patties and cook until crispy. Sandwich between lettuce, beetroot, tomato, relish and burger buns.

Turmeric-Baked Vegetable Wafers With Sesame & Yoghurt
Peel a variety of vegetables into strips and toss gently in turmeric and salt. They'll make for delicious chip-like wafers that you can dip in a yoghurt, mint and sesame seed sauce.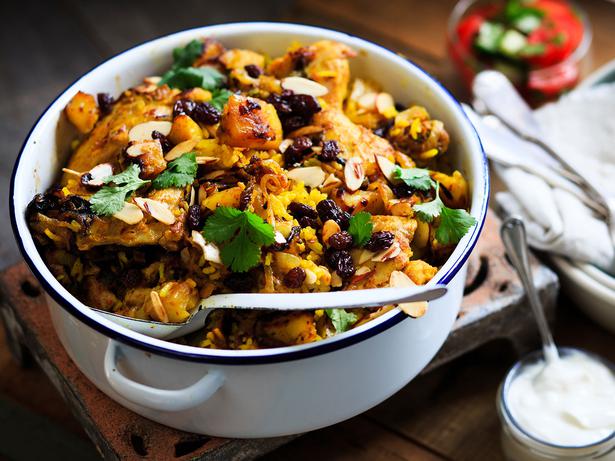 Enjoy the rich flavours of a chicken biryani. Photo / Babiche Martens

Turmeric Roast Vegetables
Bake parsnips, kumara and pumpkin and enjoy with fluffy couscous, crumbled feta and basil. Drizzle with a sweet-and-sour honey-lemon dressing.

Peanut Sauce
As far as condiments go, this one is a treat. Whizz peanuts, spices, soy sauce and coconut milk for a sauce best served with grilled meat or vegetables, or kebabs.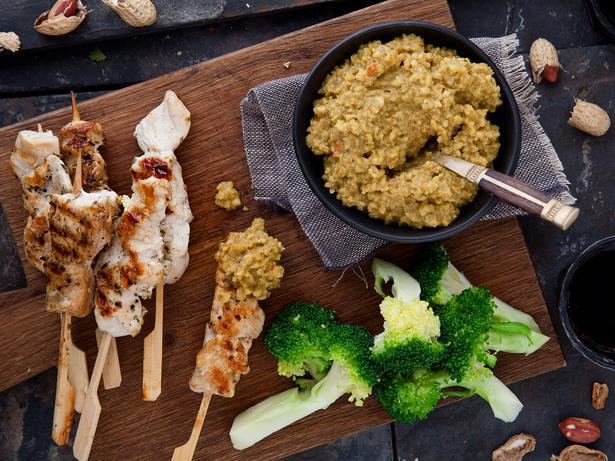 Dip kebabs in a tasty peanut sauce. Photo / Babiche Martens

Lamb Flatbreads With Yoghurt Sauce
Lamb, aubergine, olives, turmeric, coleslaw and hummus are a fragrant medley to fill flatbreads with. Warm your flatbreads under a grill, fill, and enjoy.
Share this:
More Food & Drink / Recipes