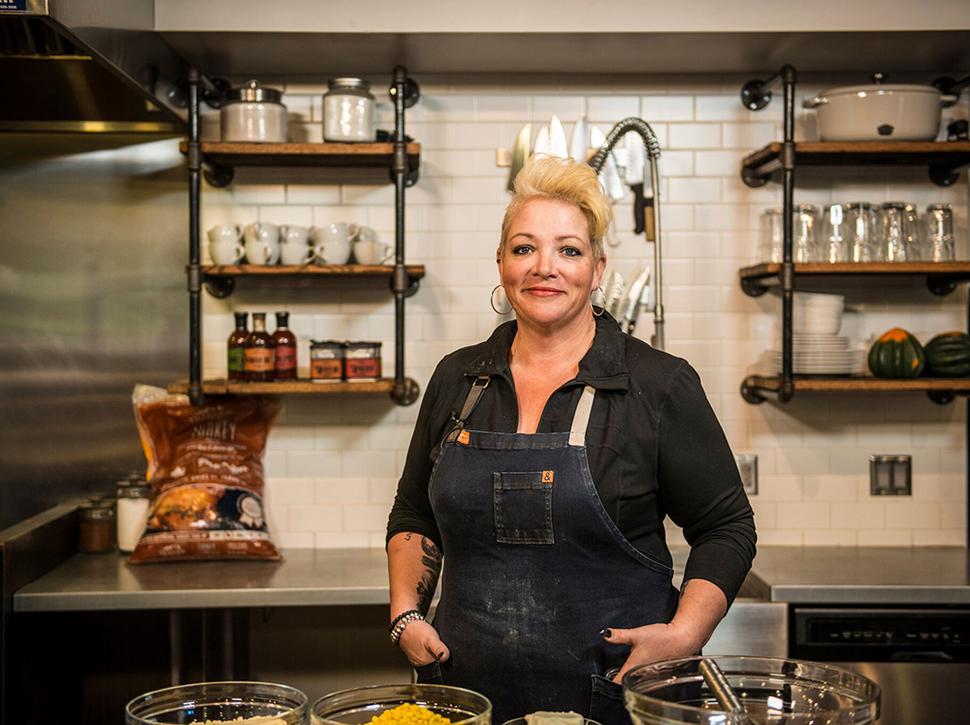 American Barbecue Expert Diva Q On Why Life's Too Short For Bad Grilling
The TV personality talks grilling alligators and shares her ultimate barbecue tips
Wednesday Feb. 13, 2019
Where did your love of the barbecue come from?
I judged a barbecue contest in 2006 and fell in love. Barbecue brings people together and feeding people is one of my greatest joys. Transforming meat into succulent moist pieces with spices, heat and smoke is my life goal. It's always incredible to watch someone take a bite into a luscious pulled pork sandwich topped with slaw and see the look of pure joy on their face. 
What can New Zealanders learn from American style BBQ?
We use tougher cuts of meat in woodfired smoke and delicious rubs and sauce. Barbecue is truly an American cuisine and there is so much history related to this style of cooking.
What are your essential barbecue tools?
A great grill, a digital thermometer (cook by temperature not time), sharp knives, a strong spatula, and nitrile gloves for handling the meat.

What's the biggest mistake people make when barbecuing?
Being impatient— good barbecue takes time. Or putting too much sauce on your food. You should always be able to taste the meat first and sauce second.

What's the best way to cook a whole chook?
Spatchcock style. Take the backbone out and lay it flat. This way it cooks evenly, exposes more of the meat to the heat and you get a nicer skin overall.
What about steak?
By reverse sear. Season your steak cold and straight from the fridge then place it on the grill. Then smoke it at either 82C or 107C bringing the internal temperature up to 46C. Then remove it from the grill, tent it lightly with foil and turn your grill up as high as it will go. Return the steak to the grill and finish at 57C to 60C. Rest for 10-30 minutes prior to slicing. The thicker the steak the longer the rest time needs to be.

Do you need to rest meat?
All meats need to rest before serving for a much juicier end product.

What lesser cuts are great to barbecue?
I am a huge fan of bone-in pork butts and pork cheeks. Cheaper and delicious when cooked right.

What's the strangest thing you have cooked on the barbecue?
A four-foot long alligator wrapped in bacon!
Your barbecue philosophy?
Life is too short for bad barbecue (I legally trademarked that phrase years ago). Start with good quality meats and ingredients, have patience, learn to drink bourbon neat, and always enjoy the process!

When should you add your sauce and how much?
Add the sauce to any proteins 10C before they finish. The reason is that you don't want to finish your meat and then sauce. You will end up with an overcooked piece of meat. By giving yourself 10C in order to set the sauce, you will end up with a cooked piece of meat that has been finished properly.
Meatstock will bring the beef February 16-17 at ASB Showgrounds. Visit Meatstock.co.nz
Share this: