Will 'Unicorn Food' Fever Spread to New Zealand?
The latest global food trend, 'unicorn' or rainbow-coloured food made for pretty Instagram snaps, is yet to make waves in this part of the world — but it could be on its way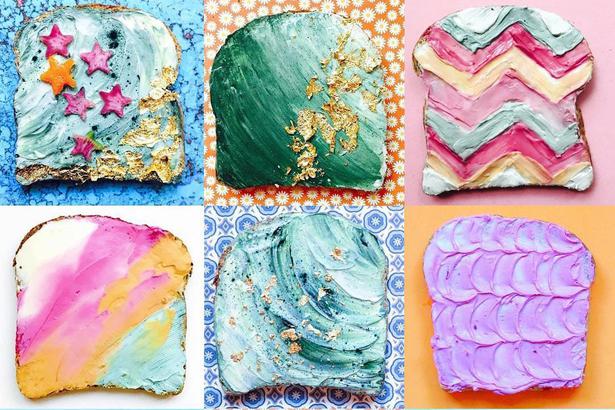 Thursday April 20, 2017
If you haven't heard of "unicorn food", the chances are high that you'll stumble across it in a New Zealand cafe sometime soon — if you haven't already.
The latest food trend sweeping the world is made of multi-coloured pastels and it is created with one main purpose in mind — and it's not to be eaten. Yes, #unicornfood takes photographing your meal or drink to the next level, and exists almost solely to appear on a social media account. After all, do you really want to drink more than a couple of sips of your limited edition Starbucks' Unicorn Frappuccino (which the company says is made with "a sweet dusting of pink powder blended into a creme frappuccino with mango syrup, and layered with a pleasantly sour blue powder topping"), or have more than a bite or two of your unicorn toast (with dyed rainbow cream cheese and maybe a few sugar sprinkles ala fairy bread)? No, we didn't think so.
One of those credited with starting the trend, Adeline Waugh, a health and wellness blogger and food stylist from Miami, Florida, told the New York Times she inadvertently helped create the toast trend after experimenting with beetroot as a natural food dye to add colour to her food photos. 
READ: 7 Offbeat Places to Eat Around the World
"I posted it, and all my followers started saying it looked like a unicorn, so I said you're right, and I started calling it that too," she said. "Then all of a sudden all these people were making it and tagging it, and now the unicorn thing has gotten just insane," she said.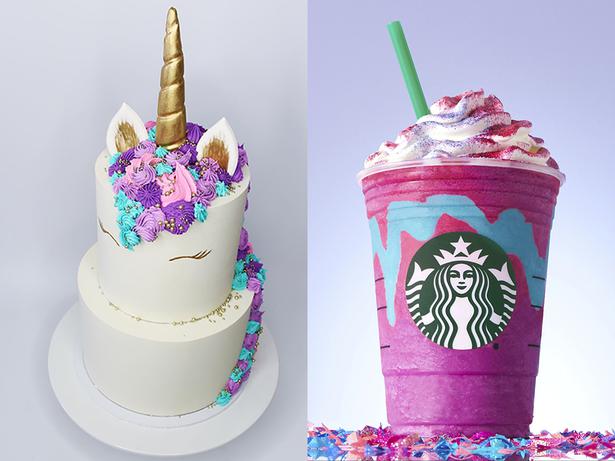 The trend has been slow to catch on here so far — maybe we are just too healthy with our food choices — but if you're keen to try it, there are a few places around town that offer an interpretation of unicorn food. Cereal Killa Cafe in Mt Eden offers a range of multi-coloured, over-the-top "Killa Shakes", or 'freak shakes' as they're more commonly known, in flavours from Nutella and cookies 'n' cream, to salted caramel waffle and strawberry. Inner-city icecream parlour Giapo specialises in fantastical creations and pushes the genre to the limit, while Magnolia Kitchen in Silverdale takes the theme literally with its unicorn cake.
However, unless unicorn food fever takes hold here, you'll mostly have to look offshore to get your fix. For full immersion, visit the Unicorn Cafe in Bangkok, Thailand, which is decked out from floor to ceiling in pastel paraphernalia. Think plush toys, soft furniture and rainbow-coloured food, from cakes, waffles and milkshakes, to spaghetti carbonara. At Kipposhi in Tokyo, Japan, you can order unicorn ramen, which comes with a blue broth made with spirulina algae, and this algae is also used to make unicorn lattes at The End Brooklyn in Williamsburg, New York City, as well as maca, vanilla, and ginger.
A recent story in the Observer explored the importance of Instagram to eateries, describing it as "marketing gold dust".
"We use Instagram now to plan where we're going to eat next and what we're going to eat when we get there. There's still cynicism about this, but it's marketing gold dust. With such a shift in how we navigate our appetites, you wonder: would any chef admit to creating food specifically for Instagram?," writer Eleanor Morgan pondered.
Of course, none of the chefs she spoke to confessed to doing so, but in these fickle times where social media can make or break a business, this fad for photogenic food looks here to stay.
Share this:
More Food & Drink / The Latest