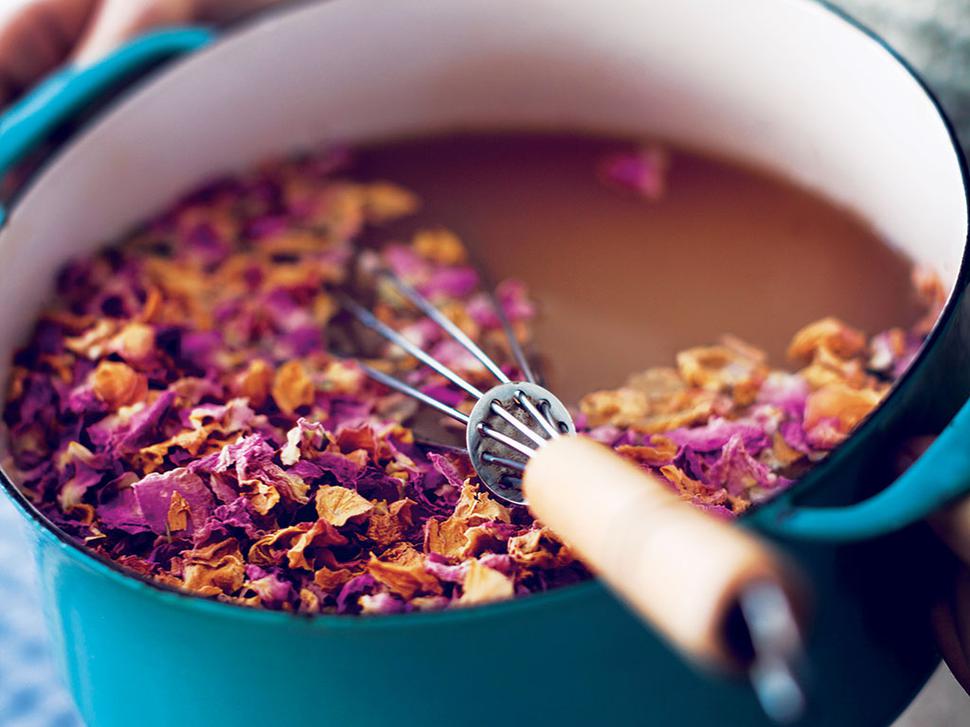 Vanilla Rose Apple Juice Recipe
Sarah Britton of My New Roots whole foods blog shares a recipe
Tuesday June 9, 2015
VANILLA ROSE APPLE JUICE
Makes 6 cups / 1½ litres
When I am suffering from recipe writer's block, I get on my bike and go for a ride to the local market for inspiration. I come back with ideas and often a fun ingredient or two to play with. On one particular frosty autumn morning, I wanted something warming and special. Cruising the spice aisle of the market, I found dried roses, and a lightbulb flickered ... Vanilla Rose Apple Juice! This beverage is beyond extraordinary — it's like drinking a thousand layers of petals infused with rich vanilla and sweet apples. It's complex, beguiling, and probably one of my favourite recipes in this book.
• 1 vanilla bean
• 6 cups / 1½ litres apple juice (organic, cold-pressed, unfiltered is best)
• 1/3 cup / 4g dried organic food-grade rose petals
1. Slice open vanilla bean lengthwise and scrape seeds into a large pot; add scraped pod as well. Pour in apple juice and set over low-medium heat until just starting to simmer. Remove from heat, add rose petals, and let steep, covered, for 15 to 20 minutes.
2. Pour apple juice through a sieve into another pot or serving vessel, and reheat if necessary before serving. Store leftovers in a tightly sealed glass container in fridge for up to 1 week. Reheat to serve.
Share this:
More Food & Drink / Morning & Afternoon Tea