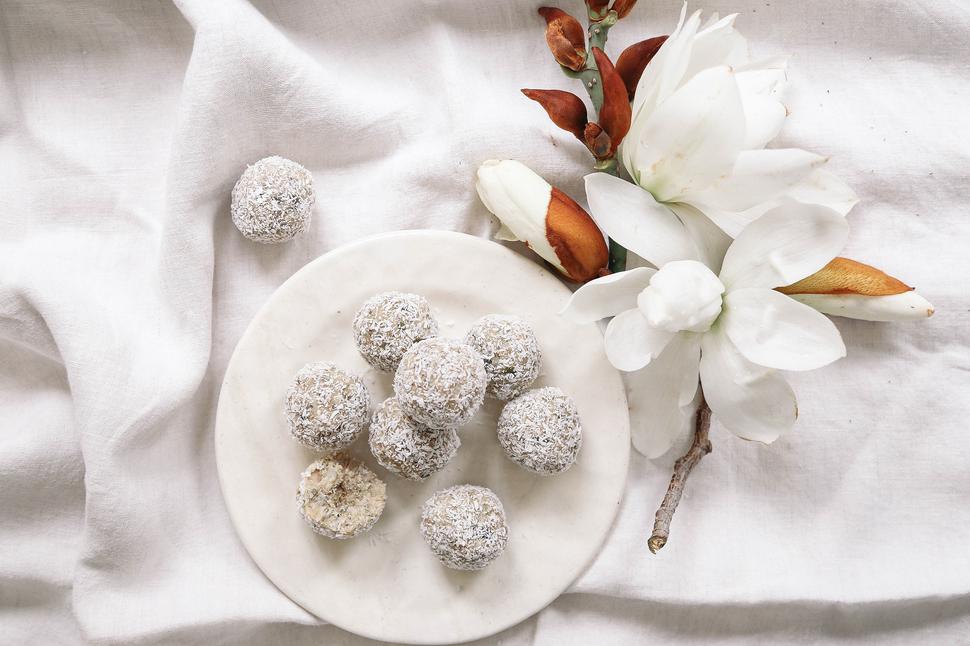 Breakfast Nut & Seed Truffles
These little vegan bites are perfect for keeping you fuelled on busy mornings
Thursday March 14, 2019
Weekday mornings can often be chaotic, which is why I created these satisfying little breakfast truffles to grab on the way out the door if I'm short on time. I'll often make up a batch on the weekend in preparation for the week ahead, when the need for something quick and healthy to eat will doubtlessly appear. Feel free to get creative with the seeds and nuts involved. 
BREAKFAST NUT & SEED TRUFFLES RECIPE
Makes approx. 16 truffles 
1 cup ground almonds
½ cup sesame seeds
½ cup pumpkin seeds
4 Tbsp almond butter
4 Tbsp melted coconut oil
3 Tbsp water
1 Tbsp honey or pure maple syrup
1 tsp pure vanilla extract
A pinch of sea salt
½ cup desiccated coconut, for coating
1. Place all the ingredients (except the desiccated coconut) into a food processor and process for 20 seconds or so, until the mixture starts to come together.
2. Using your hands, form the mixture into small balls, and then roll in the desiccated coconut until nicely coated.
3. Transfer the truffles to a plate, then place in the fridge for an hour to set.
4. The truffles can be kept at room temperature in an airtight container, but I find they are best kept in the fridge. They also freeze really well.
Share this:
More Food & Drink / Recipes