Chargrilled Vegetables with Goat's Cheese Recipe
Try this healthy vegetable salad on the barbecue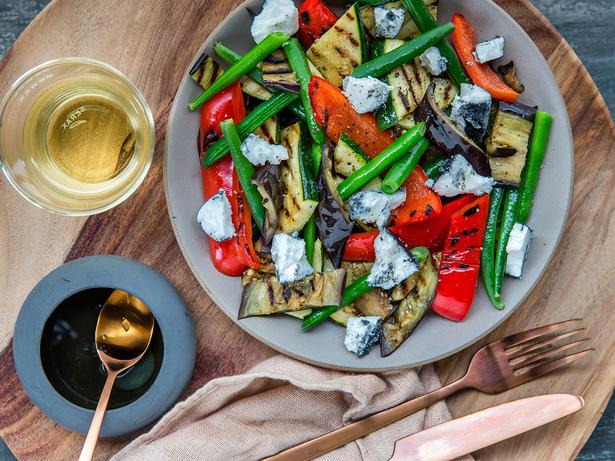 Friday March 17, 2017
A chargrilled salad is always a hit, made with whatever vegetables are on hand. Cook on the barbecue if you can and then gently toss some salty goat's cheese through to bring out the flavours. To make it a little heartier, add some thinly sliced warm steak.
CHARGRILLED VEGETABLES WITH GOAT'S CHEESE RECIPE
Serves 4-6
Dressing
¼ cup olive oil
2 Tbsp balsamic vinegar
2 tsp brown sugar
Salad
1 aubergine, sliced lengthways in ½cm slices
2 courgettes, sliced lengthways in four
1 red pepper, seeds removed, sliced
¼ cup oil for cooking
100g green beans, blanched
100g goat's cheese
1 cup fresh herbs, eg basil
Salt and pepper to taste
1. In a jar combine the olive oil, vinegar and brown sugar.
2. Place the aubergine, courgettes and pepper on a large tray. Drizzle with oil and rub.
3. Heat a barbecue grill or pan to a high heat. Cook the vegetables, turning occasionally. Remove and cool to room temperature.
4. Toss through the dressing, green beans, goat's cheese and basil.
5. Serve on a platter.
Be inspired by the good things in life. Sign up now to receive emails from Viva, and twice a week you will be sent the latest news, profiles, videos, fashion shoots, competitions and more.
Share this: