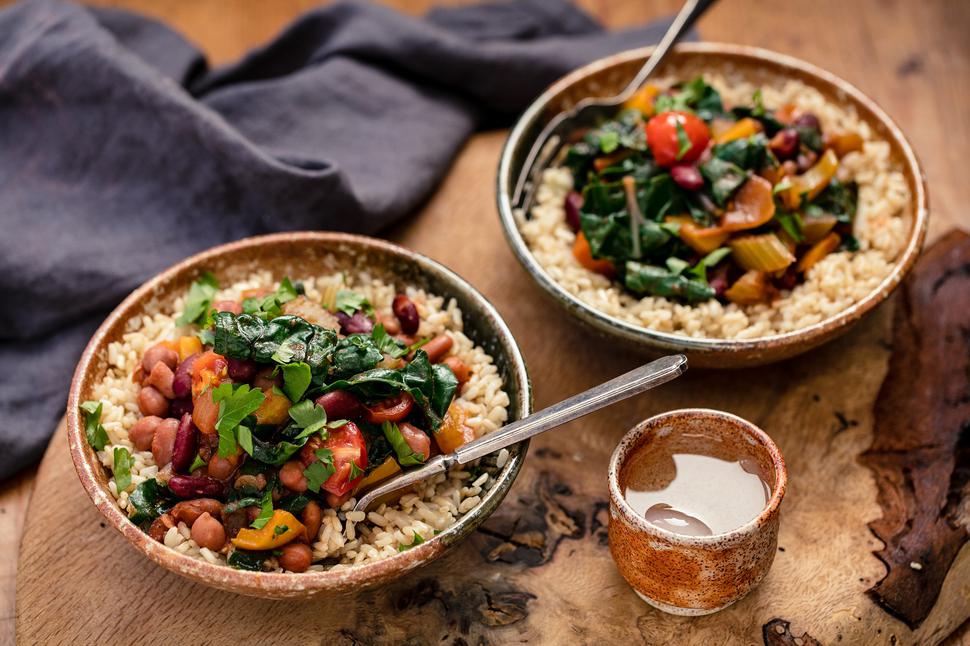 Vegetarian Chilli Beans With Silverbeet
This hearty chilli is just the thing to stopgap any hunger pangs
Friday July 12, 2019
This bean mixture gets better with age, so making it a day or two in advance will only enhance the flavours. It is also perfect to spoon over a baked potato with a blob of sour cream.
VEGETARIAN CHILLI BEANS WITH SILVERBEET RECIPE
Serves 6
Ingredients
2 Tbsp olive oil
1 onion, chopped
2 cloves garlic, chopped
½ celery stick, sliced thinly
1 carrot, sliced thinly
½ tsp chilli
¼ tsp paprika
420g tin chopped tomatoes
2 x 390g tins mixed beans, drained
2 cups shredded silverbeet
Salt and freshly ground pepper, to taste
Cooked brown rice, to serve
1. In a large pot warm the oil. Add the onion, garlic, celery and carrot, cooking for 5 minutes until lightly browned.
2. Add the chilli and paprika, stirring through for 2 minutes until fragrant. Add the tomatoes and beans, bringing to a simmer for 10-15 minutes until slightly thickened. Add the silverbeet and cook for a further few minutes until wilted and softened.
3. Season with salt and pepper.
4. Serve hot with cooked steaming brown rice.
Share this:
More Food & Drink / Recipes