Newcomers Shine in Vintage Wine Awards
What wines took out top prizes at the Royal Easter Show Wine Awards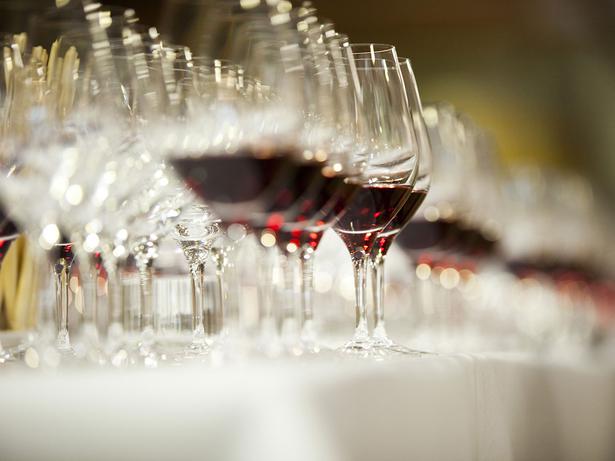 Tuesday March 7, 2017
It may be the oldest competition of its kind in the country, but it's the new up-and-comers who have merited special attention at the Royal Easter Show Wine Awards.
The awards, which have been held now for 64 years, were announced at the Pullman Hotel in Auckland on Saturday night. The black-tie event saw a gathering of great wine minds salute the best in their business: even industry stalwarts who knew they were not getting a gong turned up to celebrate.
That's a sign of the esteem in which the awards are held, says winemaker and awards director Paul Dunleavy.
"Shows like this enable winemakers to get together to see where the quality is and to share their knowledge and skills to achieve that. It's very important to the development of our industry."
For all that, it's the buyer of the bottles who is the biggest winner. These are the awards that are a showcase for consumers.
Certainly, there were plenty of contestants to choose from: a total of 1111 entries from 154 entrants vied for attention. Says chief judge (and Pask Vineyards' chief winemaker) Kate Radburnd: "I can assure you all medals were well contested."
And though there were some familiar faces taking away top prizes, the small and the young shone too. Villa Maria's Reserve Hawke's Bay Chardonnay 2014 was crowned with the Champion Wine of Show Award, as well as the trophy for Champion Chardonnay. But the Champion Syrah award went to relative young gun, Goldie Estate Syrah 2014, and Champion Riesling went to tiny winery Mount Brown Estates Riesling 2016.
The medallists were there in their best possible dress. A curated degustation dinner saw each winning wine taken to the table and paired with a perfect food match as the winner was announced. Enter, then, the likes of cured salmon with Curacao creme fraiche and sea lettuce admirably married with the Waipara Hills Waipara Valley Pinot Gris 2016, which won Champion Pinot Gris.
Heavenly stuff, all of it.
Bubbles (Te Hana Reserve Cuvee carried off the Best Sparkling Award) made a big hit too, with Kate telling guests the sparkling class was a standout.
She also spoke of new trends that the awards may pursue. "It is my intention to place more emphasis on showcasing emerging, young-ish judges and to plan well the ongoing succession of the competition." She and her judging team were looking at a new scoring system next year which would have greater relevance in some markets, particularly the US and Canada.
Why the shift? "We need to train and mentor new judges so the process remains fluid and the intellectual knowledge is passed on," she said. "We will look at the new [100-point] scoring system side by side with our current medal process to ensure we are providing the most useful tools to wineries to market their wine."
Other changes Kate championed included a push to encourage more participation in the Heritage Category class.
She said she believed for New Zealand to really cement itself on the world stage, winemakers needed to make wines that age well and become more complex with time. "The Heritage category is the platform for this."
Paul Dunleavy said shows like these were very important for the development of our wine industry —and age had not wearied enthusiasm for them. "The event is getting a reputation among foodies as the best show in town. It's a spectacular event: it's an Auckland show featuring national wines and we want Aucklanders to share it."
Back in the year when the awards began, a young Princess Elizabeth was crowned Queen. Both are still going strong. We don't know what her secret is, but why does Paul think the wine quest, which is an evolution from our pastoral history, has lasted the distance?
"I guess the reason this show has endured is because of the stamina of its heritage."
• For a full list of medals awarded, visit wineshow.co.nz
Share this:
More Food & Drink / Wine & Drink