A Golden Era
The Jura region of eastern France is famous for its signature yellow wines, writes Jo Burzynska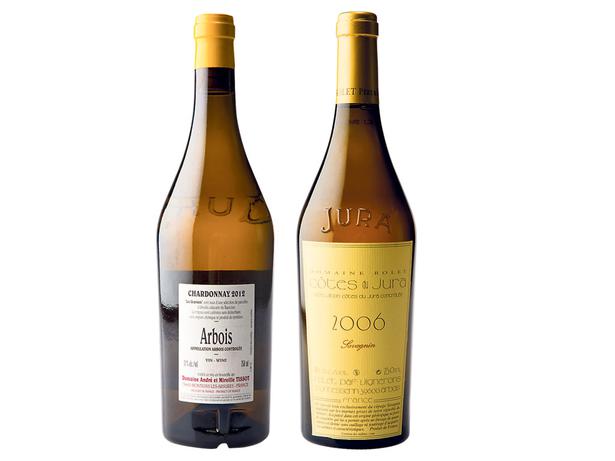 Sunday April 5, 2015
You chill the reds and serve the whites at room temperature, many bottles taste better after being left open for two days, while some are aged in cellars where breezes and massive temperature fluctuations are encouraged.
"It's all upside down in the Jura," says Jura expert Wink Lorch as she presents a tasting of these enigmatic wines from eastern France.
If you've never heard of Jura wines you can be forgiven, as it's one of France's smallest regions, accounting for just 0.2 per cent of production. Very few of its wines make it to our shores, in fact some of the examples in this tasting — hosted for the Wine Writers of New Zealand group and later for the public at Maison Vauron — were brought over by Lorch, who spends part of the year living in eastern France.
Even Lorch wasn't always au fait with the Jura, 80km east of Burgundy's Cote de Beaune. When researching her first piece on the area, it took a while for Lorch to appreciate its intriguing but sometimes stylistically challenging wines.
"I got to like the region long before I liked the wines," she admits. "However, it caught the imagination of sommeliers in New York and wine writers such as Eric Asimov, so New York importers went to Jura to seek out the wines in the early 2000s."
First up in Lorch's tasting are a couple of red wines from the poulsard variety. I say red, but they're so light they could easily pass for rosé. With their light body, fresh profile and notes of rosehip and raspberry jam, I'm instantly seduced and can see how they'd make a beautiful match served from the fridge with the saucisson that is their traditional local accompaniment.
Chardonnay is the most widely planted grape in the Jura. However, it's savagnin that's its main point of difference: a local white that makes the region's vin jaune. It's increasingly used for a wide array of styles, such as the savagnin ouille we try — ouille means "topped up", a process employed in this tangy green apple-fruited wine to prevent oxidation.
However, oxidation — the character you find in sherries — is the signature of Jura's intriguing vin jaune (literally yellow wine). It's bone-dry, magically transformed by the appearance of a veil of yeast on its surface, similar to what happens with a fino sherry. This results in a wine that is rich, nutty and extremely long-lived.
We sample it with Jura's Comte cheese, bringing out the delicious nuttiness of both.
Evaporation is used to concentrate the flavours and alcohol of a vin jaune, which is why a draughty space rather than an unventilated traditional cellar is ideal for its maturation. This evaporation is the somewhat spurious reason given as to why vin jaune is bottled in the smaller non-standard 65cl (650ml) clavelin bottle.
The rising and falling temperatures most winemakers try to avoid when ageing wines play an important part in creating vin jaune's unique style. Some recommend the wines should be opened 48 hours prior to drinking and Lorch says they improve when left open for up to four days. I'm a convert, but I wondered how those attending the later public tasting took to the wines.
"Many had never tried wine from the Jura before," reports Maison Vauron's Jean-Christophe Poizat. "However, a lot of them really embraced the wines and were intrigued by the styles."


Domaine A&M Tissot Les Graviers Arbois Chardonnay 2012 $59
One of the more conventional wines in the tasting, this rich, smoky Jura chardonnay is chalky textured with notes of nut and thyme underpinned by fresh citrus. From Maison Vauron, Point Wines, The Hamilton Beer & Wine Company, Scenic Cellars, Fish Bone.
Domaine Rolet Cotes de Jura Savagnin 2006 $45
This impressive, tangy edged and rich "Baby Jaune" spent less time under yeast than its big brothers, but displays a similar hazelnut character. From dnfinewine.com
Domaine A&M Tissot "En Spois"Arbois Vin Jaune 2007 $120
A deliciously savoury vin jaune that's reminiscent of an amontillado sherry, with its refined, tangy and full-bodied palate of nut and yeast. From Maison Vauron, Point Wines, The Hamilton Beer & Wine Company, Scenic Cellars, Fish Bone.

• If you'd like to learn more about the wines of Jura, Wink Lorch has written the authoritative book on the region. See winetravelmedia.com
Share this:
More Food & Drink / Wine & Drink