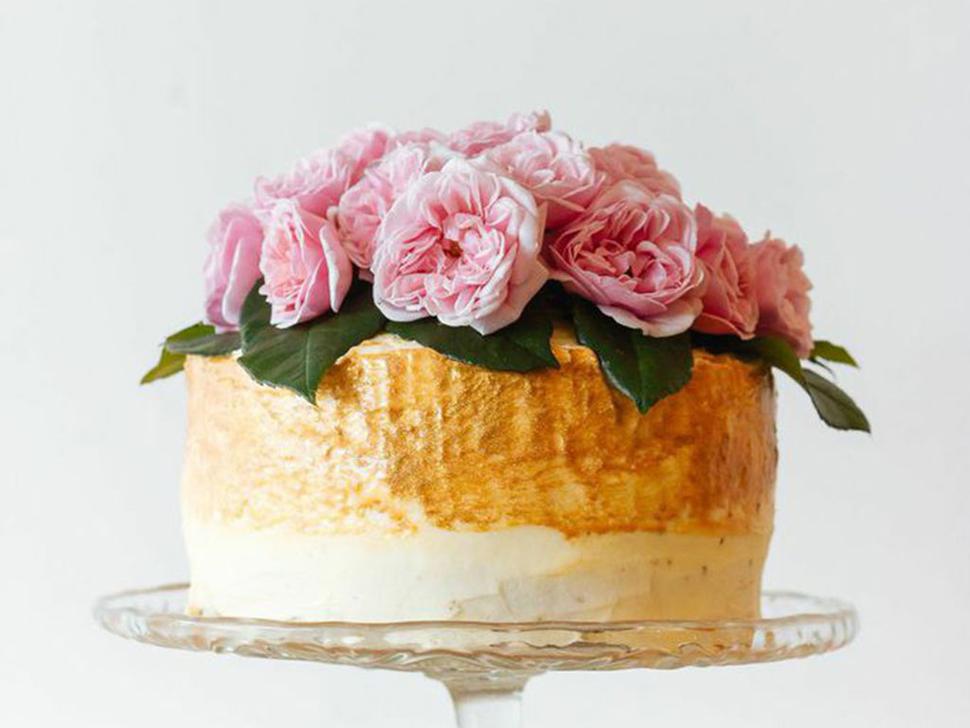 Cake of the Moment
Jackie King is mastering alternative wedding cakes
Wednesday March 18, 2015
We're excited to welcome a new cake queen to the scene. Jackie King, whose shop Cake & Co opened in Ponsonby recently, is enticing Auckland's wedding crowd with her alternative cakes.
There's no fondant to be seen here — instead, options include a simple heart-shaped fig, ricotta, and hazelnut cake dusted with icing sugar; a round white chocolate and raspberry cake dripping with icing and piled high with edible flowers; or, as pictured here, a vanilla layer cake, sandwiched together with delicious lemon curd. The options are endless — Jackie can customise each cake, or even each layer, to the customer.
Jackie worked as a personal chef and fashion designer in London before returning home to New Zealand, where she ran a catering business and stall at La Cigale before opening Cake & Co.
"I really like the wedding thing. I like that completely over the top, a bit messy-looking style. I think they're beautiful. And we've had a lot of interest in them."
At Cake & Co you'll also find cupcakes, slices, meringues, granola, preserves, and even a "healthy nutella" — made with hazelnuts from the Otago farm where Jackie grew up.

• Cake & Co. 2/175 Ponsonby Rd. See cakeandco.co.nz
Share this:
More Food & Drink / Favourite Cafes