Wine: Down to Earth
Can our country's vineyards become organic by 2020?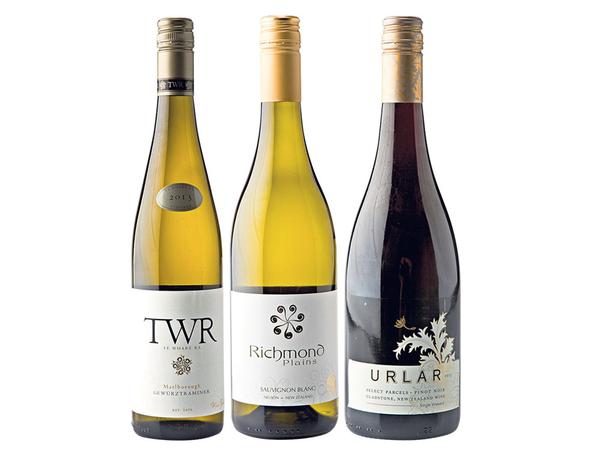 Tuesday April 21, 2015
Vineyards full of chemically dependent junkie vines living in barren soils is an image at odds with the romantic vision many hold of France's classic wine regions. However, after decades of drenching the land with synthetic treatments it became a reality that forced a major rethink of the nation's winegrowing practices and provided grape growers across the world with valuable lessons.
It was something I came across on my first wine trip to France several decades ago, when one of the country's forward-looking organic vignerons showed me some local soils. His were soft, crumbly and teeming with life, while that of a plot farmed conventionally was compacted hard like cement and devoid of vitality.
Since the 1950s, chemicals became widely used by the world's wine industry, in a quest for large "healthy" crops. However, in the long term, dosing vineyards with pesticides, herbicides and fungicides destroys their natural balance.
Many beneficial predators that once dealt with vine pests are wiped out, along with microbes in the soil that help the vines fix nutrients, leading to their reliance on chemical fertilisers.
Like most winegrowing nations, New Zealand has waged its fair share of chemical warfare in its vineyards, while historically marketing its wines as the "riches of a clean green land". However, it's been getting its environmental credentials in sync with this message faster than many, boasting one of the longest-running and well-subscribed sustainable winegrowing programmes.
Its Sustainable Winegrowing New Zealand (SWNZ) scheme was established over two decades ago to provide a framework for viticultural and winemaking practices in the country that protect the environment while efficiently and economically producing premium wine grapes and wine.
As with lutte raisonnee, SWNZ still permits chemical use as required, but has broken the reliance on the spray programmes that once dominated wine production and encouraged the use of more natural winegrowing methods.
An ambitious target was set to get all New Zealand's vineyards and wineries fully accredited to this or another independently audited sustainable programme by 2012. And it's been hit, with an estimated 94 per cent of New Zealand's producing vineyard area now SWNZ certified, with another 7 per cent operating under certified organic programmes.
This puts us ahead of France in the sustainability stakes as its lutte raisonnee has no defined practices or certification and only a small percentage of its producers are accredited to its Terra Vitis "viticulture raisonnee" programme.
One area in which New Zealand has been lagging behind France and some its European counterparts is the conversion to organics. However, recent years have seen it start to catch up, with a drive to see 20 per cent of the country's vineyards organic by 2020.
It's already been adopted by a significant number of the country's top wineries, which have been working with nature instead of against it in their quest for quality. I hope more follow suit, encouraged by the proof, offered by these vibrant wines from naturally vital vineyards, of the viability of making great wine without chemicals.


ORGANICALLY GORGEOUS
This week's wine recommendations are from wineries that produce their wines from certified organic or biodynamic grapes.
TWR "D" Marlborough Riesling 2014 $28.
A pretty, perfumed dry riesling from this Marlborough aromatics specialist, with pure white peach fruit threaded with florals and supported by a silky lemony acidity. From Liquorland Northcross and Newmarket, Liquor King Ponsonby, Titirangi Village Wines, Fine Wine Delivery Company.
Richmond Plains Nelson Sauvignon Blanc 2014 $21.99
Richmond Plains produced New Zealand's first organic/biodynamic certified sauvignon blanc. Its most recent release is aromatic, with succulent melon fruit overlaid with notes of blackcurrant leaf and herb, around a spine of citrus. From Harvest Wholefoods, New World Victoria Park, Ceres Organics, Liquid Experience, Blend, Bacchus, richmondplains.co.nz
Urlar Gladstone Special Parcels Pinot Noir 2013 $60
Richly textured and well-structured, Urlar's new flagship pinot is an impressive debut with its dense black plum fruit and notes of dark chocolate supported by fine velvety tannins. From First Glass, urlar.co.nz
Share this:
More Food & Drink / Wine & Drink