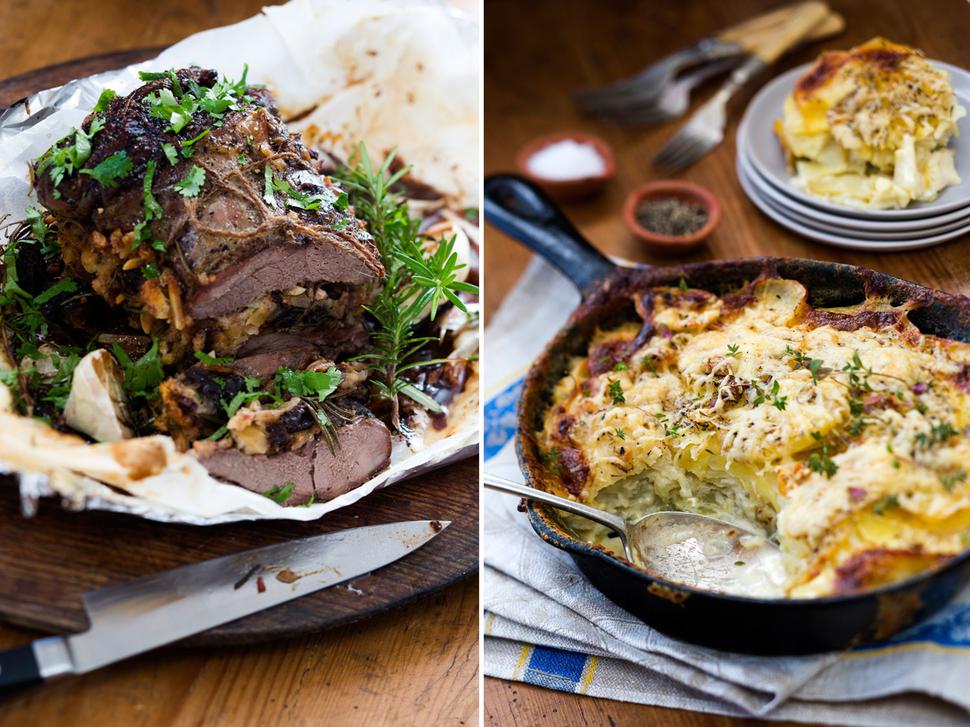 Recipes for celebrating Easter
Try Angela Casley's decadent dinner menu
Friday April 3, 2015
I have just been up the road for a coffee and a hot cross bun. The smell of fresh spices coming from my local bakery was too tempting to resist.
This is a nice little pre-Easter ritual I indulge in when time allows. The hot cross buns must be traditional (no chocolate), lightly toasted and with lashings of butter.
At home, we traditionally have fish on Good Friday. Maybe a tasty fish pie, filled with fresh tarragon and dill topped with smashed potato and kumara — I'm looking forward to that.
The weekend, of course, is a good excuse to eat lots of chocolate and more hot cross buns. But, best of all, the long weekend means time to gather with friends and family.
This year, a very good friend is putting on a hangi on Sunday evening to celebrate a milestone birthday. So it will be a day of preparation for the many who will contribute to laying the hangi and making the food. It is always fun to be involved in such a great occasion. I am crossing my fingers for beautiful weather.
Our extended family will celebrate on Saturday night. This boneless stuffed leg of lamb is perfect. It's easy to prepare and doesn't take hours to cook. For a crowd, I use two legs, placed one on top of the other. It looks impressive and is easy to slice. I have used prunes and almonds in the stuffing as they are my favourites, but feel free to use apricots and pistachios, or just keep it nutty.
Kumara and potatoes are a great combination, whether mashed together, tossed through a salad or as the base in a soup. Here, I have sliced them thinly, and layered them with garlic, onions, herbs and plenty of cream. It's a little decadent, but Easter is the perfect time to indulge.
Be warned though, once you have had this dish made with cream there is no going back.
If the idea of cream is too much for you, you can use half cream and half milk.
If you haven't had enough Easter eggs, this dessert will fill your chocolate quota. It is light, creamy and easy to make and can be prepared well ahead of time. Just whip it out of the freezer 10 minutes before slicing or scooping. I like to add a little extra Grand Marnier to the mix. If you have fresh berries, great, otherwise frozen are just fine. Happy Easter.


Recipes:
• Stuffed Leg of Lamb with Prunes and Almonds
• Deluxe Potato and Kumara Gratin
Share this: