Made with Love
Natalie Oldfield's new book celebrates family recipes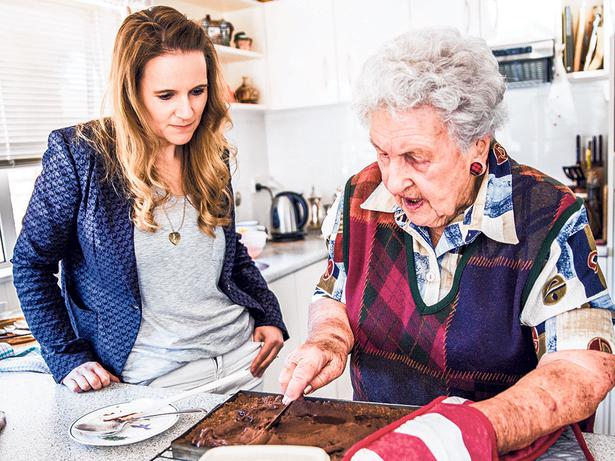 Wednesday March 18, 2015
Nana Lil is 91 and loves to nurture people through her food.
"When I visited she had a pantry full of baking already, and we were meant to be baking together," says Natalie Oldfield, who met several grandmothers when compiling her new book, Love & Food At Gran's Table. "So morning tea was more than just the slice she was going to cook."
Nana Lil is one of the 60 grandmothers from here and overseas whose recipes feature in Oldfield's coffee table-sized cookbook, with photographs by Todd Eyre. Oldfield sold her store, Dulcie May Kitchen, last year to pursue the project, a follow-up to her successful Gran's Kitchen, which featured her grandmother Dulcie May's recipes.
Yes, the book has screeds of delicious-sounding instructions for baking, pickles and jams. But there's also a diverse range of tried and tested dishes from different cultures, and the stories behind the women who make them. That made for an interesting research period, as Oldfield chatted to women all over the world. Among them, Dot Adams, the "preserving queen" from Northland, who even enticed Mr Caughey of Smith and Caughey's to drive north to buy her preserves.
"Her husband, Alfred, still helps with producing them all, and their house is often visited by loyal customers to get their 'Dot treats'," says Oldfield. "This reminded me so much of my gran as she was an avid bottler and would often have jams or chutneys boiling away on the stove — the smell would take over the house and you'd smell it sometimes before you'd even get inside.
As with so many grans who gave through their food, I didn't leave Dot's place without some incredible free-range eggs from her chickens and of course some of her preserves."

• Love & Food at Gran's Table, published by PQ Blackwell, is out Monday, March 23. Find recipes from the book here and here, and enter the draw to win a copy here.
Share this:
More Food & Drink / Features & Profiles