Wine: On The Scent
Sulphides can make a great wine — or render it utterly undrinkable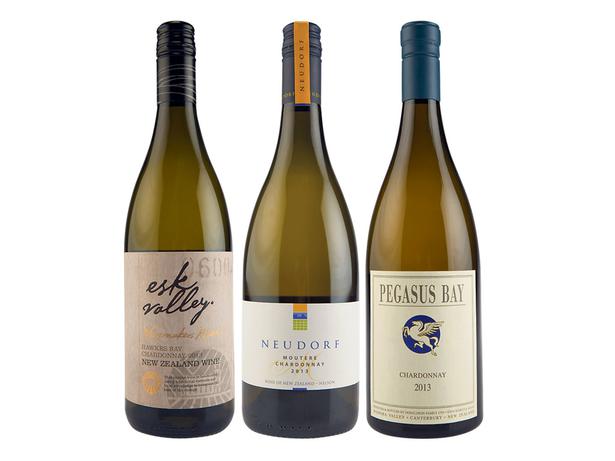 Saturday June 27, 2015
As we lift the lids off the wine glasses in front of us, rather than our nostrils quivering with delight at fragrant wafts of beguiling bouquets, the room is rapidly filled with the reek of rotting cabbage. It's not something you'd expect at a wine tasting, but this one, hosted by Kirsten Creasy of Hill Laboratories, is unlike most others — being focused on wine faults.
The evil smelling vinos in question are a line-up of chardonnays from the same crop, but from different barrels that all, to a greater or lesser extend, exhibit volatile sulphur compounds. Known as "sulphides", in their most offensive form they can make a wine smell of eggs, cabbage or rubber. However, "positive" sulphides can provide attractive and complex notes of smoke, flint and mineral and are being embraced by a growing number of New Zealand winemakers in chardonnays in particular.
"There is sometimes a fine line between a fault and a complexing aromatic," says Creasy, whose role as resident oenologist at the analytic testing laboratory means she encounters more faults than most. "I'd like to dispel the idea that sulphides are always negative. Sulphides are present in grapes and are a natural byproduct of fermentation. There are almost 100 volatile sulphur compounds, but only seven are associated with defects."
So I pluck up courage and get my nose into the glasses. The first is a control sample and perfectly pleasant. The next possesses some nice notes of grapefruit and flint. Then I get to the final one and recoil, as it's this funky beast that's been kicking up the real stink. I sniff, sip and create a tasting note that reads: "sauerkraut, public toilet and garlic sweat".
The next line-up has four more chardonnay samples, all possessing sulphides at varying but more acceptable levels. Creasy asks all the wine writers present to pick the example we prefer. I plump for the one which turns out to have the lowest level of volatile sulphur compounds at just 0.5 per cent, which exhibited some lovely fruit and elegant mineral edge and highlighted how a touch of sulphides can enhance a wine.
"It's about finding the sweet spot for the wine," says Creasy. And as there was a variety of favoured samples from this flight it's clear that this may not be the same for everyone. In fact when it came to the cabbagy garlicky wine in the previous flight, my "vin de toilette" was another taster's "stir fry", with far more positive associations.
Our divisive friend, Brett, also made an appearance at the tasting. Brettanomyces, to give this yeast its full name hangs out in the vineyard and the winery, and when it turns up in wine is viewed by some as adding a layer of savoury complexity, while a whiff of its meaty perfume finds others condemning it as a spoilage character.
Creasy shows us some of its main culprits on their own in a red: 4-ethyl phenol, that gives more unsavoury band aid and sweaty notes and 4-ethyl guaiacol, that often provides more pleasant smoky clove-like notes. The first is a touch faecal and makes the tannins feel drying, while the second has some agreeable aromatics of leather and sweet spice. When we blend these together, as they would appear naturally in wine, the effect is more subtle, filling out the palate and adding more interest.
I personally don't mind it in small quantities, but am concerned if it's in something I'd like to age as it can kick off in the bottle and see gamey notes become more barnyard floor.
"I love it!" says Creasy. "It's a funky little number that as a scientist and winemaker I think has so many characteristics that are interesting. People are actively culturing positive Brett strains to enhance and add complexity to beers and wines. However, it's like playing russian roulette."
Despite the foul aromas, it was a truly fascinating tasting and debate. And given improvements in winemaking and largely sound judgments of our winemakers working in these greyer areas, wine drinkers can rest assured that they should hopefully only encounter what we experienced in their most fragrant of forms.

CELEBRATING SEXY SULPHIDES
Good and well-managed sulphides, as found in these fabulous chardonnays, are something to be celebrated.
Esk Valley Winemaker's Reserve Hawkes Bay Chardonnay 2013 $31.99
A bold and complex chardonnay with notes of white peach, grapefruit and flint, underpinned by an intense but silky acidity. From selected fine wine retailers.
Neudorf Moutere Nelson Chardonnay 2013 $64
With its elegant minerally palate that layers pure peach fruit with a gentle savoury and nutty undercurrent and a bright line of citrus, this classic chardonnay is in great form. From Caro's, Glengarry Parnell and Remuera.
Pegasus Bay Waipara Valley Chardonnay 2013 $39
Power and elegance combine in this fine, full-bodied chardonnay driven by a fusion of mineral and acid, supporting white peach, notes of flint, smoke, toasted nuts and marzipan. From Glengarry.
Share this:
More Food & Drink / Wine & Drink