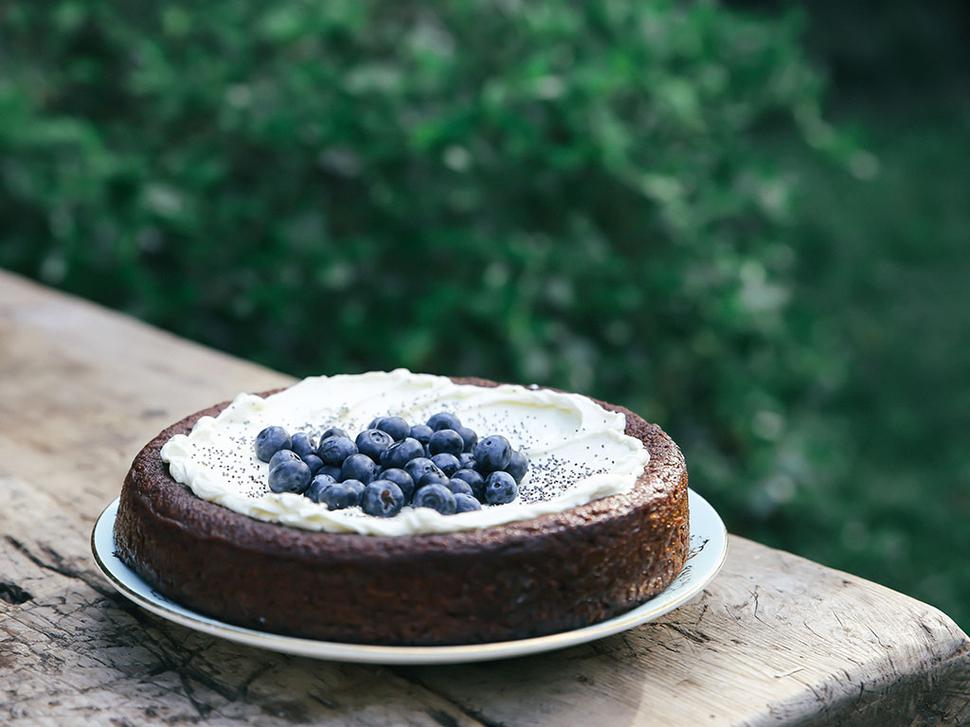 Petite Kitchen's Tangelo, Poppyseed and Almond Cake
Eleanor Ozich shares a delicate, citrus creation
Thursday March 19, 2015
This moist honey-scented cake is the very essence of summer. Light, slightly crumbly and impossibly delicious, with a dazzling hum of citrus. I have used tangelos in this recipe, although almost any variety of zesty fruit would work well — lemon, mandarin, orange or grapefruit. Delicious when topped with creamy mascarpone and a handful of fresh berries.

TANGELO, POPPYSEED AND ALMOND CAKE
Serves 8 generously
• 2 tangelos (about 260g)
• 2 cups ground almonds
• 1/3 cup honey
• ¼ cup poppy seeds
• 5 free-range eggs
• 1 tsp vanilla extract
• 1 tsp baking soda
For topping:
• ½ cup mascarpone, left at room temperature to soften
• ½ cup fresh blueberries

1. Place whole tangelos in a large saucepan and cover with water. Bring to the boil and simmer for 1 hour. Drain and then allow to cool.
2. Heat the oven to 160C and grease a cake tin with butter or coconut oil. Cut the tangelos in half and place into a food processor (skin, pith, flesh and all). Process until smooth. Add the remaining cake ingredients and process again until smooth.
3. Pour the batter into the prepared cake tin and smooth out evenly. Bake in for 40-50 minutes or until a skewer comes out clean.
4. Allow the cake to cool completely in the tin before removing or it may break. Once the cake has cooled down completely, top with mascarpone, and smooth out evenly using a spatula. Sprinkle blueberries on top. Will keep for 2-3 days in an airtight container.

• For more from Eleanor Ozich see petite-kitchen.com
Share this:
More Food & Drink / Recipes