Viva Picks & Pairs: Sav With Seafood
Black Cottage Sauvignon Blanc 2020 is given a surprise plate partner — an unassuming yet classic fish that's probably already in your pantry.
SPONSORED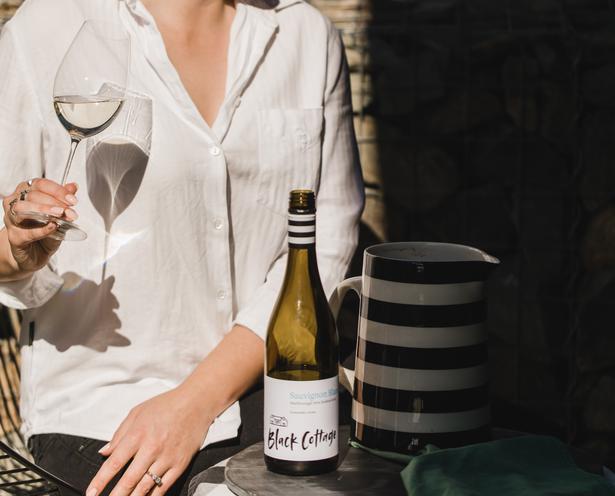 Wednesday Oct. 7, 2020
To celebrate the New World Wine Awards for 2020, the Viva team are pairing some of the Top 50 with our favourite food matches.
Emma Gleason, commercial editor: My favourite way to drink a Sauvignon Blanc is with an ice cube and a splash of soda; a wine spritzer is my go-to summer drink - fresh and hydrating, a zingy sav can handle a touch of dilution (and is best enjoyed ice-cold in my opinion).
With a spot in the New World Wine Awards Top 50 this year, the Black Cottage Sauvignon Blanc 2020 is zesty and herbaceous with a dry finish. I love to pair it with a chunk of lightly toasted sourdough, smeared with labneh and topped with fried sardines, a drizzle of robust olive oil, and some chilli flakes.
Best enjoyed outside of course, or at the very least with the windows wide open and plenty of fresh air, the combination of all of this lets my tastebuds travel - taking me back to the Adriatic coast of Croatia where I would have this kind of meal most days.
Speaking of travel, though not as far-flung, Black Cottage is from Marlborough - one of my favourite regions of Aotearoa, and somewhere I have spent a lot of time.
The grapes for this wine come from the Wairau and Awatere valleys. Black Cottage is part of the Sustainable Winegrowing New Zealand programme, which adds further enjoyment to this drop — it's also vegan-friendly.
Sardines are the star of this dish. Being an oily fish, these require a crisp white wine as a foil for all that richness, and a citrussy Sauvignon Blanc like the Black Cottage is a classic match.
Likewise, Sauvignons make great partners for fresh cheeses, such as the slightly tart, salty and creamy labneh. With its signature intensity, the Marlborough Sauvignon style won't be overwhelmed by the big flavours of fish, chilli and oil on this plate.
Be warned however, many red wines are a no-go with this combo, some reacting both with oily fish and soft cheese to produce an undesirable metallic taste.
Discover the New World Wine Awards Top 50 wines instore and at Newworld.co.nz.
Share this: