Viva Picks & Pairs: Prosecco With Bacon
Viva's own Dan Ahwa takes us back to Italy with his Cinzano Prosecco and cured meat pairing
SPONSORED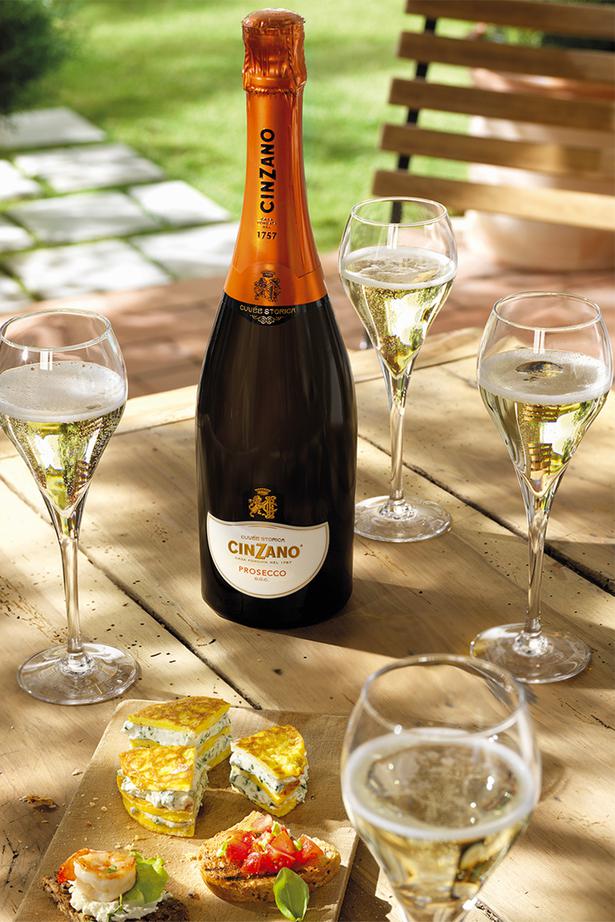 Thursday Oct. 15, 2020
To celebrate the New World Wine Awards for 2020, the Viva team are pairing some of the Top 50 with our favourite food matches.
Dan Ahwa, Viva creative & fashion director:
"I love the crisp taste of a fresh Prosecco, especially one that's particularly dry and not too sweet. On a summer evening, it's a great way to have a cheeky pick-me-up after a day at the office if I'm looking for an alternative to beer or dry white wine; and even better — and especially so this year — it's generally affordable.
I love Cinzano Prosecco because of its crisp, dry flavour, produced predominantly from Glera grapes in the north-eastern region of Italy. Because there's a slight tartness coming through via honeydew melon and grapefruit flavours, I like to drink mine somewhat unconventionally with a very British bacon butty.
Cured meats are a great pairing with this particular drop, but I've taken it a step further and found that strips of crisp, salty bacon sitting in between two pillows of white bread, smothered with caramelised onion and mayo, is the ideal combination. It takes me back to sitting along the Naviglio Grande canal in Milan at sunset, people watching and enjoying an Aperitivo.
I hope one day I'll be able to go back and do that, but for now, I'll channel those good memories into this perfect pairing. Because sometimes in life we all need to be reminded that a little indulgence is good for the soul and that like cake, you can have your bacon butty and eat it too — even better when you wash it down with some perky bubbles. Salute!"
You may think that the humble bacon butty is best washed down with a big mug of tea, but a sparkling wine like this Cinzano Prosecco is a fresh alternative. Bubbles and bacon create some surprisingly strong synergies. As saltiness, as found in spades in cured meats, softens a wine's acidity, wines paired with these need to be crisp like the Cinzano. Salt also brings the fruitiness of this wine even more to the fore, which additionally works with the caramelised onions. Finally, the crispness of the Prosecco cuts through all the fabulous fattiness of the butty's bacon and mayo.
Discover the New World Wine Awards Top 50 wines instore and at Newworld.co.nz
Share this: