SPONSORED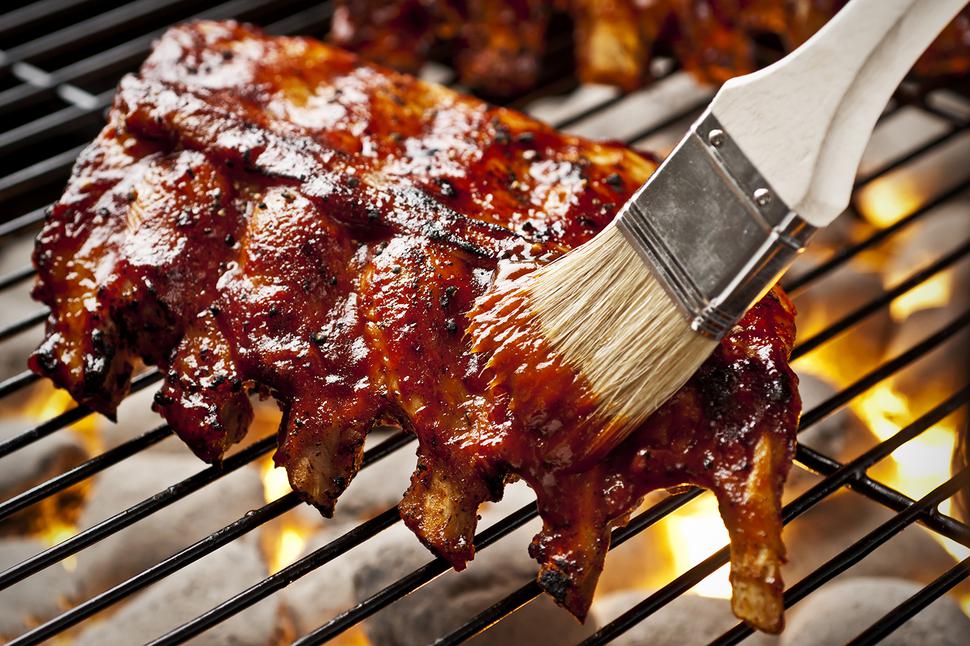 Viva Picks & Pairs: Rose and Ribs
Viva Commercial Integration Manager, Andrea O'Hagen, pairs her lippy with a Stoneleigh Pinot Noir Rose and a backyard BBQ
Friday Nov. 6, 2020
To celebrate the New World Wine Awards for 2020, the Viva team are pairing some of the Top 50 with our favourite food matches.
Andrea O'Hagan, Viva Commercial Integration Manager:
"On a summery afternoon you are more than likely to find me on my sun-drenched back deck, with a chilled Rosé in hand, freshly applied highlighter glistening and a generous application of pink lippy to complement said glass of Rosé. Now add to that picture a not so picturesque American offset smoker, taking up space that should be home to a perfect little plunge pool. But no, a smoker, which is lovingly attended to by my husband who takes great joy in all–nighters tending to all cuts of meat. It is from this eye–sore that my love of ribs was born. From the richly smoked, to the sticky sweet, I have mastered the art of eating a rib as if it was a lipstick friendly canapé.
For me, a slow–smoked pork rib doused in layer upon layer of sweet homemade BBQ sauce and a large glass of Rosé is heaven personified. Make that a Stoneleigh Pinot Noir Rosé and you have a match made in heaven. The dryer finish offsets the richness of the tender meat (which should fall off the bone) and the subtle fruity flavours that make Rosé such an iconic tipple complements those lashings of sauce. I toast to my love of ribs and Rosé — put your lippy to the test, you won't regret it."
Rosé and ribs are a rather unconventional pairing. Rosé does possess the soft texture and fruitiness that works well with barbecued meats, with bolder examples most likely to stand up to their big smoky flavours. In this case, Rosé is enjoyed as a refreshing contrast, which is a fair call. As a handy pairing tip, to really let Rosé shine, try not to choose a sauce that's sweeter than your wine. Nevertheless, a Rosé like this one from Stoneleigh is such a versatile style, if drinking it with ribs doesn't do it for you, there may well be something else at a barbecue that does. Or simply enjoy as an aperitif.
Discover the New World Wine Awards Top 50 wines instore and at Newworld.co.nz
Share this: