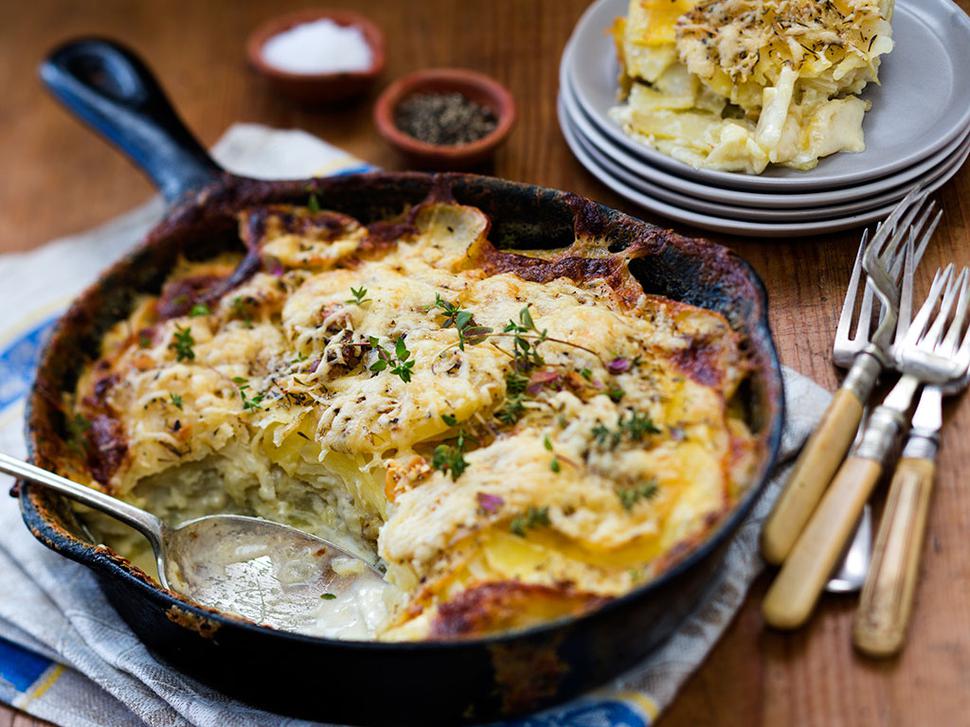 Recipe: Deluxe Potato and Kumara Gratin
Angela Casley has whipped up a decadent deluxe potato and kumara gratin to indulge in this Easter
Wednesday April 1, 2015
DELUXE POTATO AND KUMARA GRATIN
Serves 6
• 2 large potatoes, peeled and sliced thinly
• 2 large kumara, peeled and sliced thinly
• 1 onion, sliced
• 4 cloves garlic, crushed
• 1 tsp chopped thyme
• 200ml cream
• ½ cup grated parmesan
• Salt and freshly ground pepper
1. Set oven to 170C. Lightly grease a 20 x 20cm ovenproof baking dish.
2. Place a layer of potatoes in the dish, then layers of kumara and onion. Season with a little salt, then repeat the layers until all ingredients are used.
3. Sprinkle with garlic and thyme. Season again with salt and pepper and pour cream over. Cover with tin foil and bake for 50 minutes. Remove the foil and sprinkle over the parmesan. Continue to cook for 30-40 minutes until the top is lightly browned and a small knife can be inserted easily in the middle.
4. Remove from the oven and allow to sit for 10 minutes.
Share this:
More Food & Drink / Dinner