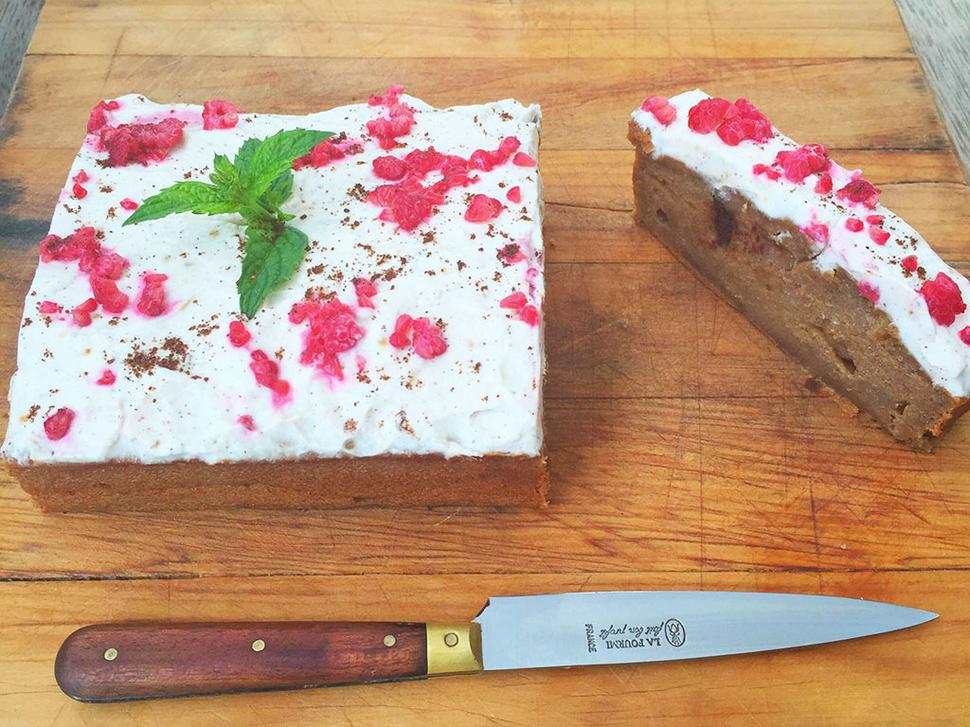 Recipe: How to use Breadfruit Flour
Try this banana bread recipe from Raw Till Four's Sunniva Holt
Wednesday April 22, 2015
Fans of gluten-free food will be excited by a new hand-milled nutrient-rich flour being produced in Samoa. Maiden South Pacific Breadfruit Flour is made from breadfruit (aka ulu), and can be substituted one for one in baking. Try it in this delicious banana bread, made by Sunniva Holt at Raw Till Four.

BREADFRUIT BANANA BREAD WITH DARK CHOCOLATE CHUNKS AND COCONUT YOGHURT FROSTING
• 1½ cups breadfruit flour (I use Maiden South Pacific)
• 2 tbsp chia seeds
• 1 heaped tsp baking soda
• 3 heaped tsp baking powder
• ¼ tsp Himalayan salt
• 3 very ripe medium bananas, mashed
• 1/3 cup coconut sugar
• 1/3 cup virgin coconut oil
• 1 tsp pure ground vanilla
• 1 heaped tsp cinnamon
• ¾ cup plant-based milk of your choice (I used cashew)
• 1/3 cup walnut pieces
• 1/3 cup chopped dark vegan chocolate
1. Set the oven to 180C. Mix the chia seeds with ¼ cup of water and set aside for 5 minutes until it forms a gel. Grease a medium-size loaf pan with a small amount of coconut oil.
2. Put all ingredients except walnuts and chocolate in a food processor or high speed blender and blend until smooth, then stir through the remaining ingredients. Pour mixture into loaf pan and bake for around 1 hour, or until cooked through (the texture should be quite soft and fudgy). Turn the loaf out on to a rack and let cool completely.

Frosting
• 1 cup coconut yoghurt (I use Raglan Coconut Yoghurt)
• 2 tbsp coconut sugar
• 1 tsp ground vanilla
• 1/3 cup frozen raspberries
1. When coconut yoghurt has been refrigerated it naturally separates, so drain any liquid so you're left with just the thickest part of it. 2. Stir in the sugar and vanilla then smooth it over the loaf. Crush the raspberries and sprinkle over the top.

• Breadfruit flour is $20 for 500g from Maiden South Pacific, Farro Fresh, Wise Cicada, and Commonsense Organics.
Share this:
More Food & Drink / Morning & Afternoon Tea